A farmer in Switzerland discovered a secret hoard of coins dating back to the time of Roman rule in his cherry tree orchard earlier this year.
In an announcement this week about the more than 4,000 coins, a news release from the Swiss member state Aargau stated (translated via an unofficial translation) that it is considered one of the largest coin hoards in the country.
"This is something you experience as an archaeologist rarely more than once in a career," archaeologist George Matter said, according to Der Spiegel (translated via an unofficial translation).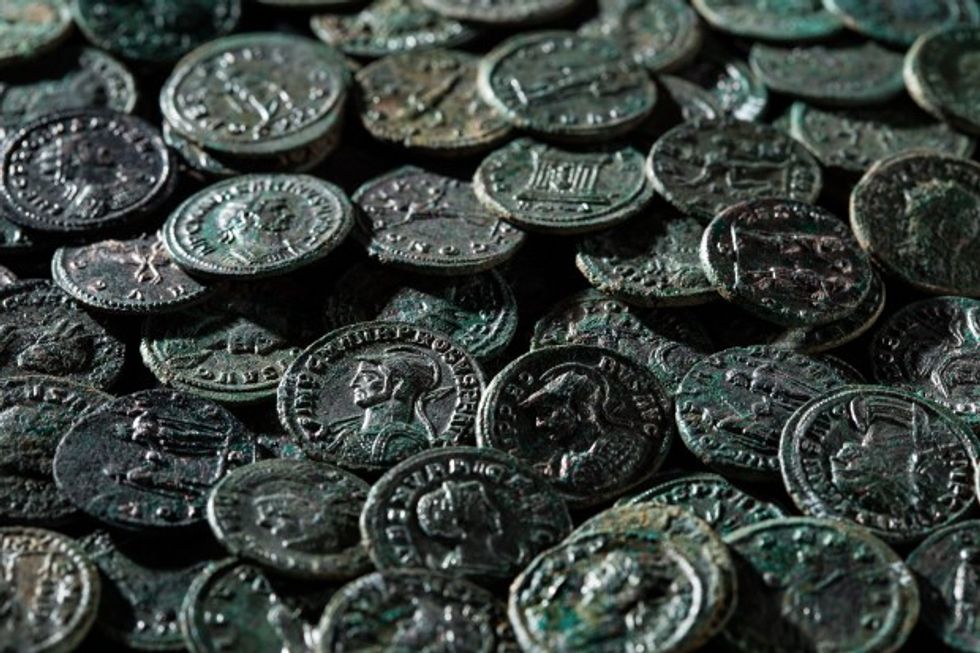 Photo credit: Canton Aargau
Imprints on the coins included Emperor Aurealian, Tacitus, Probus, Carinus, Diocletian and Maximianus and are thus estimated to be from between 274 to 295 A.D.
Coin expert Hugo Doppler said they are in such good condition it's clear they "were taken out of circulation right after they were minted."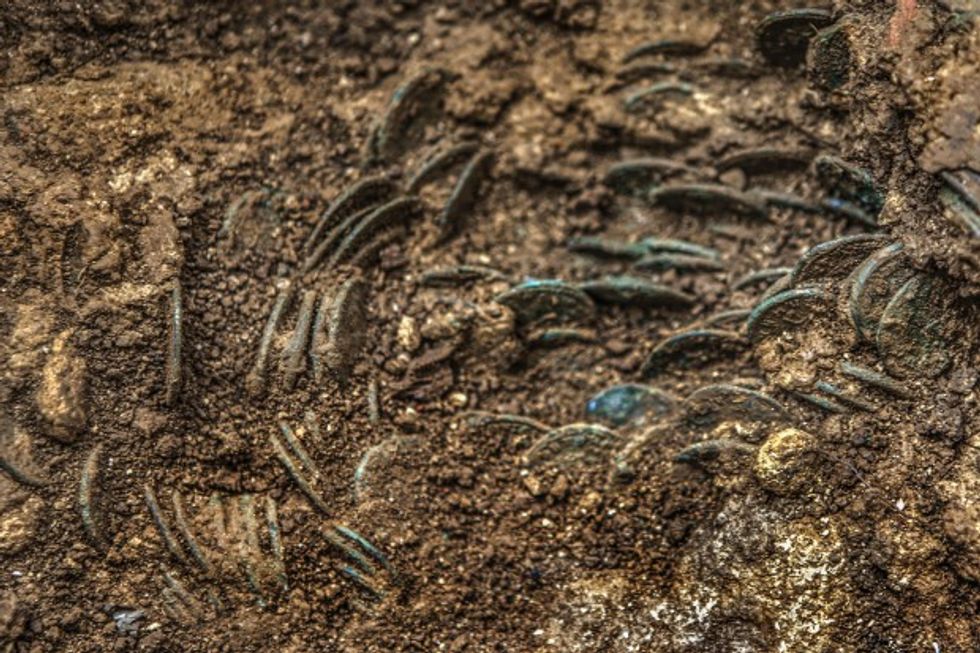 Photo credit: Canton Aargau
The coins are bronze, but Doppler said they have an unusually large amount of silver content, with the precious metal making up 5 percent of them. He said the owner of the treasure must have "deliberately chosen to hoard it, for the silver contained in them guaranteed in the time of economic uncertainty."
But just who that owner was, the researchers do not know.
According to Swiss law, the coins now belong to the public and will be displayed at a museum, but the farmer who found them will "likely get a finders fee," Matter said.
David George Wigg-Wolf with the German Archaeological Institute said that this collection "will bring new insights into previously unknown imprints and coin types."
(H/T: Daily Mail)
—
The Associated Press contributed to this report.