A street cleaner in France made an alarming discovery in a pile of rubble Monday, finding an explosive vest without a detonator, police said.
The Associated Press, citing authorities, reported that the discovery was made in the southern Paris suburb of Montrouge.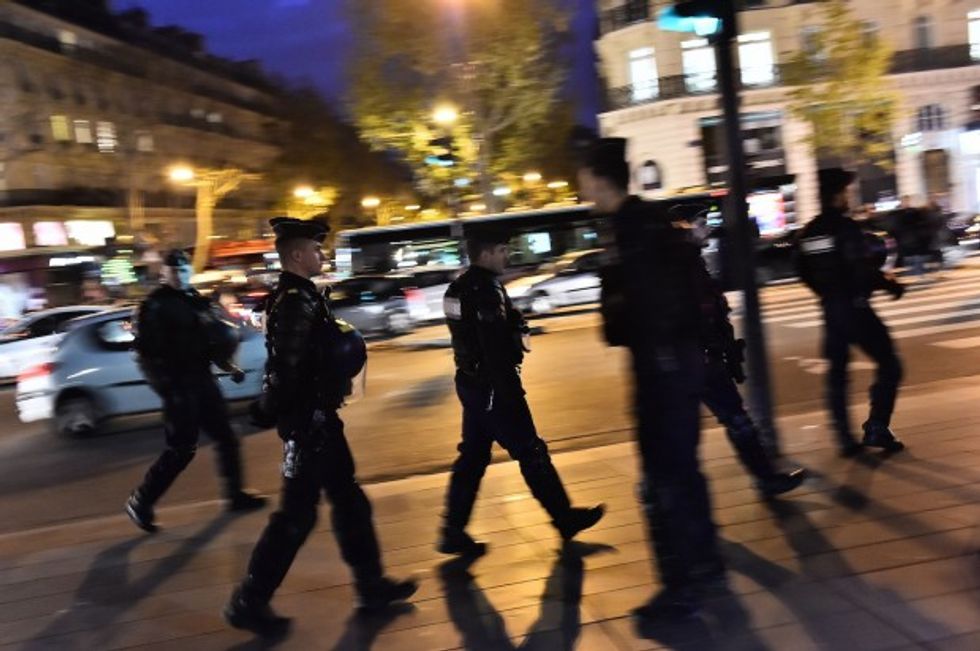 French gendarmes patrol at Place de la Republique (Republic Square) in Paris on November 22, 2015 as people gather to pay tribute for the victims of the November 13 terror attacks. (LOIC VENANCE/AFP/Getty Images)
The belt, said to contain identical metal bolts as the vests used by the Paris attackers, was being analyzed by investigators.
The find was made in the same area suspect Salah Abdeslam's phone was relocated to the night of the attacks, two officials told the Associated Press. It would likely fuel the theory that Abdeslam may have abandoned his mission and opted at the last moments not to take part in the attacks.
Abdeslam remains a fugitive.
—
Follow the author of this story on Twitter and Facebook: