Black Friday and Cyber Monday are quickly approaching, and with all the online deals and subsequent deliveries one can only assume that packages will be targeted by thieves even more.
In fact, Jamie Siminoff, the inventor of a doorbell-video combo device called Ring, uses the term Package Theft Wednesday to describe the Wednesday after Cyber Monday.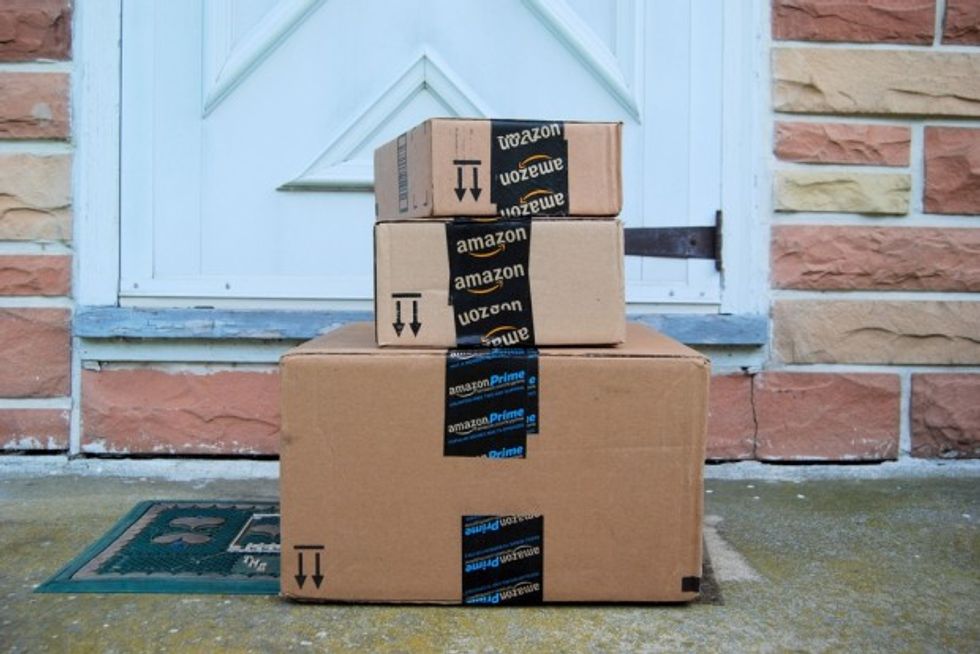 Photo credit: Julie Clopper/Shutterstock.com
"I think as commerce moves the thieves are smart enough to follow," Siminoff told TheBlaze.
With the uptick of sending and receiving packages in general during the holiday season, here are some tips to protect your goods.
Track your package: If you're the sender, whatever carrier you choose to use will give you a tracking code. Keep tabs on it as it moves to its final destination so you know when it arrives. You might even be able to set up an alert that informs you once it has been delivered.
Pick it up ASAP: Don't just let packages linger on the front porch. If you've been tracking your package, you'll know when it has been dropped off at your house or where ever else you chose to send it. Obviously, if it is at your home, taking it in ASAP won't be too difficult. If you sent it elsewhere, alert that person to the fact that they have a package waiting for them or ask them to make an arrangement to have a neighbor take it in.
Don't send it to a home at all: If there's the possibility of a package spending too long on a front stoop, consider sending it to a workplace or somewhere where you know it will be delivered to a human being. Some stores also offer the option of in-store pick-up.
Require a signature: Some delivery services have the option of requiring a signature for a package to be delivered. If the recipient is not home when the truck arrives, the delivery person will leave a slip of paper informing the recipient how they can retrieve their package.
Hold it: If you'll be traveling over a specific time period for the holidays, consider putting a hold on your mail and deliveries so they won't even be delivered until you return.
While many of these tips might seem like common sense, the countless videos caught on home surveillance cameras of deliveries being stolen from front porches (like here, here and here) show that many of these best practices bear repeating.
And Siminoff believes that his device can help thwart package theft and other security issues as well. Ring is a doorbell equipped with a video camera that lets you answer from your smartphone. So, even if you're not at home, when someone pushes the Ring doorbell, you can answer the door and speak to the visitor through your phone.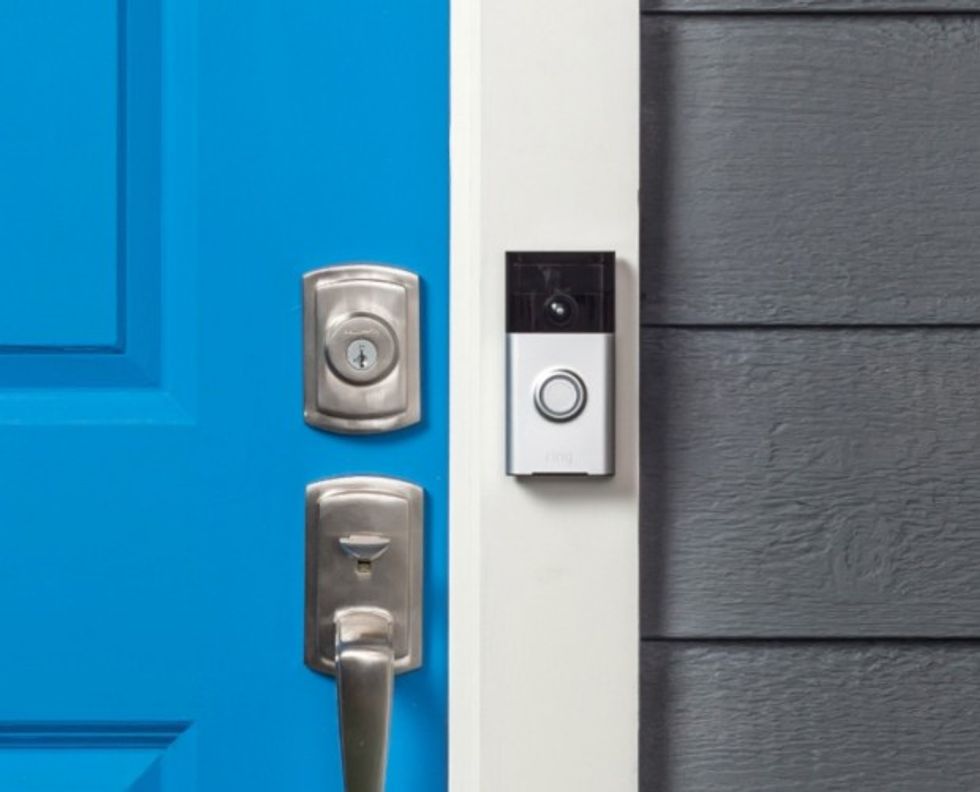 Photo credit: Ring
Ring also provides an added cloud service that will maintain video should you ever need to see it or use it in a criminal investigation.
Here's one such video that shows a package theft recorded by Ring:
But it's not just that Ring can record criminal activity, Siminoff said it often stops it from happening in the first place.
This video claims to show one such thwarted theft, though it has no proof that the man intended to break in:
"It's amazing but being home actually does stop crime. If someone answers their Ring, it makes [a would-be thief] think someone is home," Siminoff said.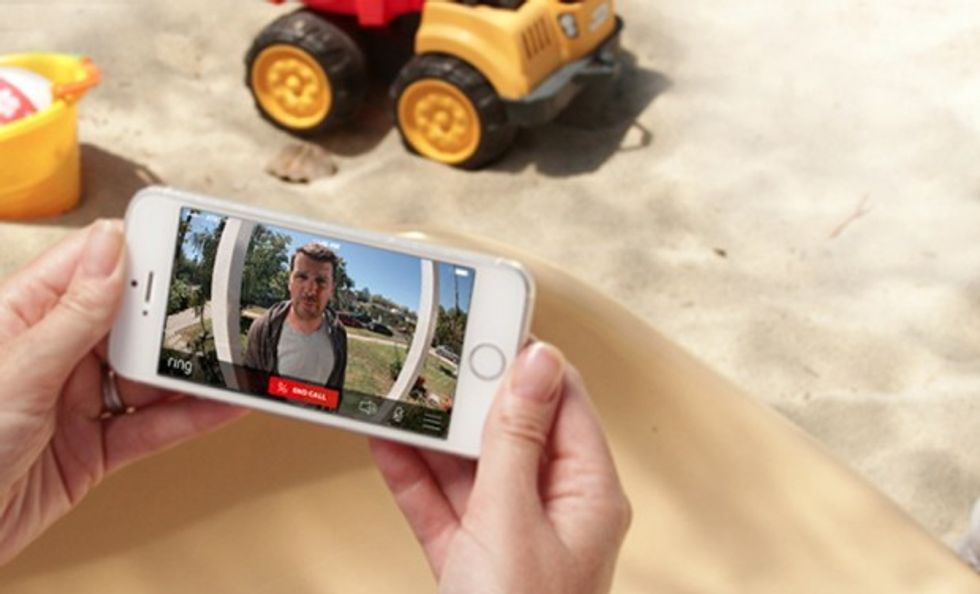 Photo credit: Ring
And, on the flip side, if you are home but for some safety reason do not want to answer the door the traditional way, you can do so through Ring.
From a package standpoint, Ring will alert you to when a package has been delivered so you can bring it in immediately or enlist a friendly neighbor to do so.
"Take the bait, if you will, away as quickly as possible," Siminoff advised.
—
Front page image via Julie Clopper/Shutterstock.
This post has been updated to correct the spelling of Jamie Siminoff's last name on second reference.