A custodian discovered something absolutely heartbreaking inside of a nativity scene manger at the Holy Child Jesus Church in Queens, New York, this week: a newborn baby with an umbilical cord still attached.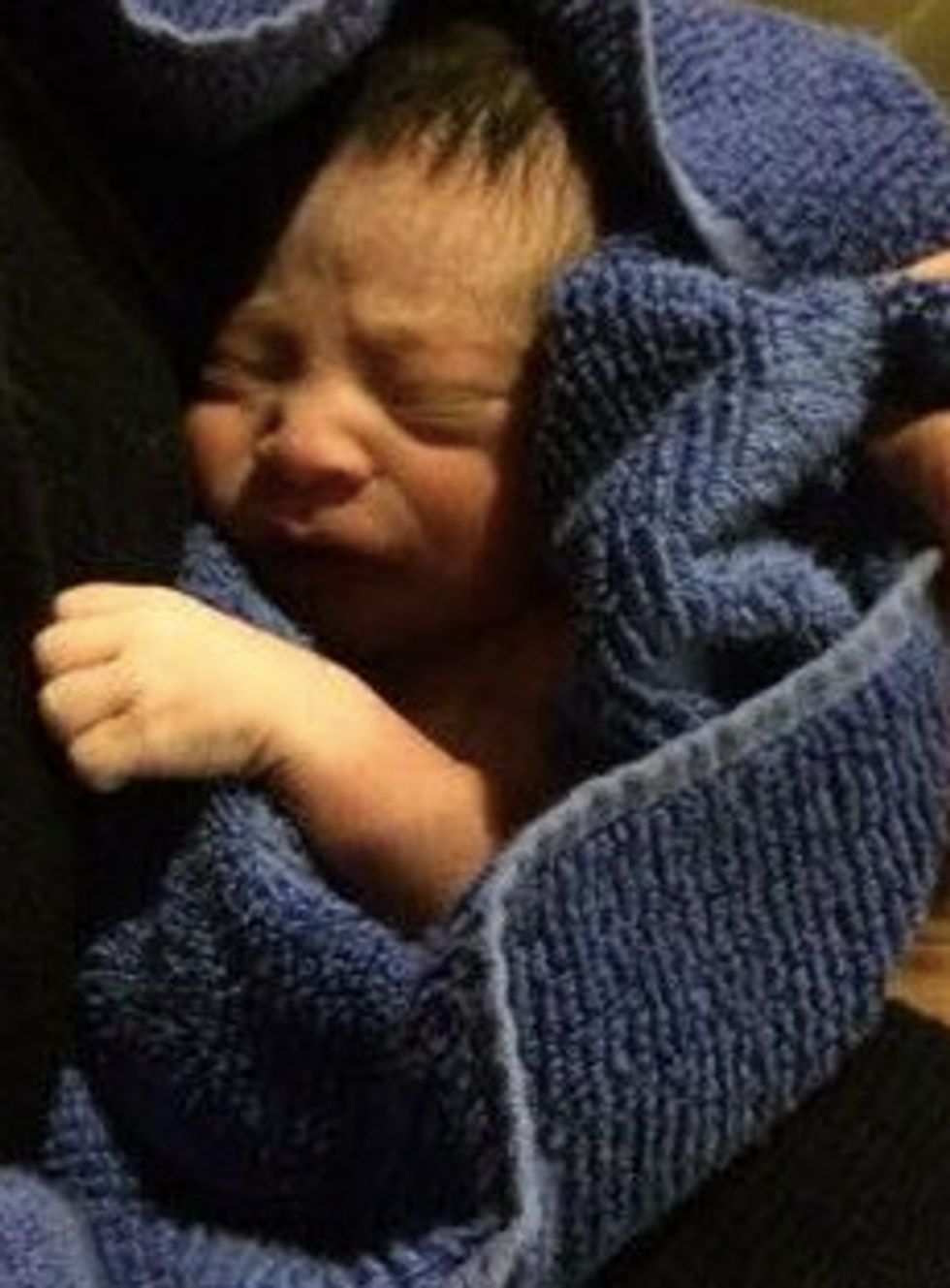 A baby boy who was discovered inside of a church manger (Bishop Octavio Cisneros/Facebook)
The church custodian left the building for lunch around 11:30 a.m., but when he returned at 1 p.m., he heard a baby crying and discovered the child inside of the nativity's manger, according to the Associated Press.
"There was a baby, wrapped in swaddling clothes, in a towel," Bishop Octavio Cisnero, who was present at the time, told WNBC-TV. "The umbilical cord was still hanging from the baby."
Church staff put a clean towel around the baby boy and called paramedics to the scene.
Father Christopher Ryan Heanue said that a couple in the congregation is interested in adopting the baby.
"The beautiful thing is that this woman found in this church — which is supposed to be a home for those in need — this home for her child," he told Reuters. "A young couple in our parish would love to adopt this child and keep this gift in our community."
The priest said that the adoption of the baby boy, who was given a clean bill of health by hospital doctors, would constitute a "great Christmas miracle."
Under New York law known as the Abandoned Infant Protection Act, newborns can be dropped off anonymously at a church of emergency services location, but they must be left with an individual. Since this did not happen in this case, authorities are investigating in an effort to find the person who left the baby behind, according to the AP.
Surveillance video reportedly captured a woman entering the church about 20 minutes before the baby was found.
--
Follow the author of this story on Twitter and Facebook: