For more than a year, a Michigan couple trusted their son's daycare. That trust was broken when someone who worked for the daycare alerted the parents to how their son was treated during nap times. According to that worker, who shared a photo with the parents, 2-year-old William was physically bound and swaddled against his will during naps.
"It was really upsetting," an emotional Rebecca Vannest, William's mother, told WNEM-TV.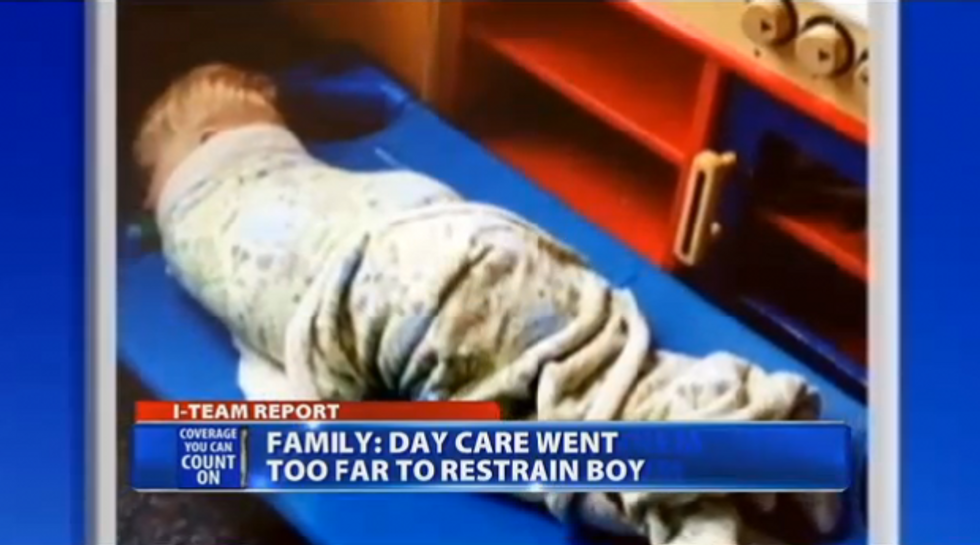 Image source: WNEM-TV
Rebecca said that the worker who shared the photo with the family felt compelled to do so as she didn't believe William's treatment was right.
"She explained to us he was being physically bound for naps, and over time, this happened about a period of a couple of months," Jason Vannest, William's father, said.
"It's just scary as a parent, because I don't know how another parent would find this out," Rebecca said.
WNEM reported that the employee accused of bonding the Vannest child is still employed at Rainbow Childcare Center in Davidson, Michigan. However, the Vannests did get the police involved, and WNEM obtained a copy of the Department of Health and Human Services investigation.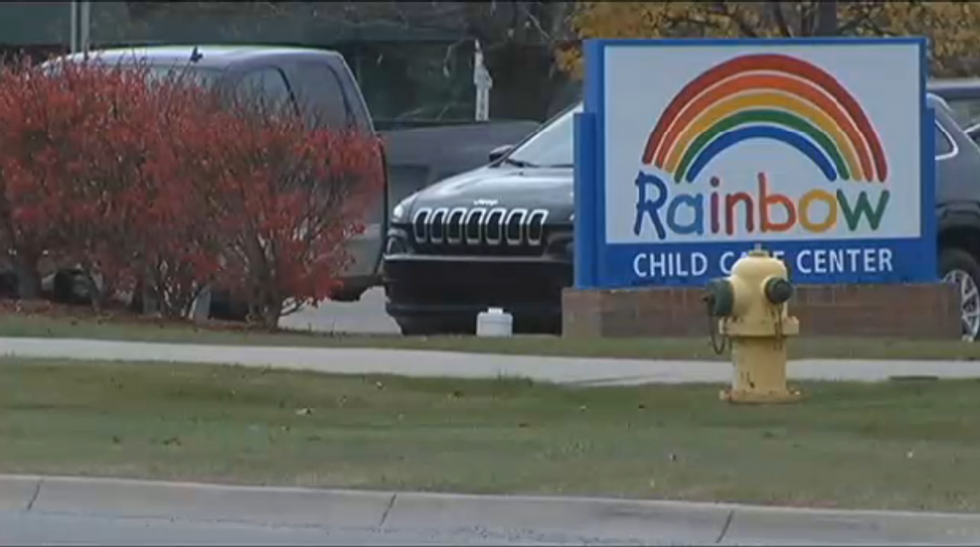 Image source: WNEM-TV
The agency did cite the daycare center for "restricting William's movement during nap time," but the punishment — if any — is unknown because of confidentiality laws.
The Davidson Township Police Department conducted its own investigation, but a county prosecutor declined to move forward with the case, WNEM reported.
"It's our worst nightmare that something is happening to them when they're in the care of someone else," Jason said.
"What you assume is that justice will be served, action will be taken, and there will be consequences for someone who has abused or done harm to your child, and in this case, it just hasn't happened so far," he continued.
The Vannests pulled William out of the daycare facility immediately, and they have not placed him at any other facility.
(H/T: WNEM-TV)