WASHINGTON (AP) — The Obama administration is reminding state officials across the country that states do not have legal authority to refuse to accept Syrian refugees.
A letter sent Wednesday by the Office of Refugee Resettlement says states may not deny benefits and services to refugees based on a refugee's country of origin or religious affiliation.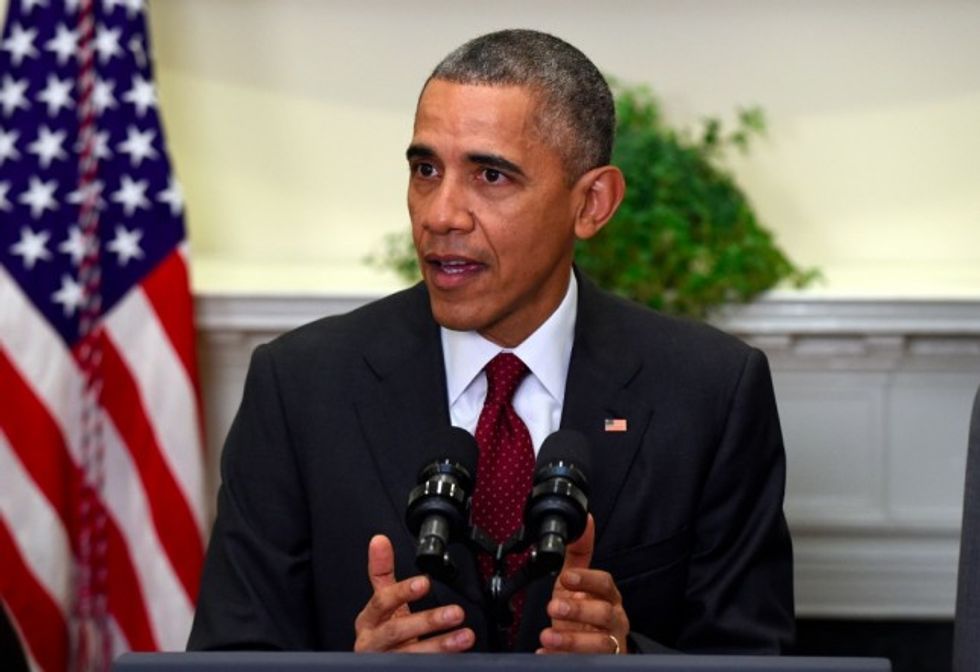 President Barack Obama (AP Photo/Susan Walsh)
The letter says states that do not comply with the requirement would be breaking the law and could be subject to enforcement action, including suspension or termination of the federally funded program. The letter is signed by the director of the federal resettlement office, Robert Carey.
The letter comes after more than two dozen governors, mostly Republicans, vowed to block efforts to resettle Syrian refugees in their states following the Nov. 13 terrorist attacks in Paris.
—
Follow Dave Urbanski (@DaveVUrbanski) on Twitter