MSNBC contributor Nicole Wallace strongly criticized President Barack Obama on Wednesday for failing to "tap into his own humanity" to calm Americans' fears of a terrorist strike in the U.S. after the Paris attacks.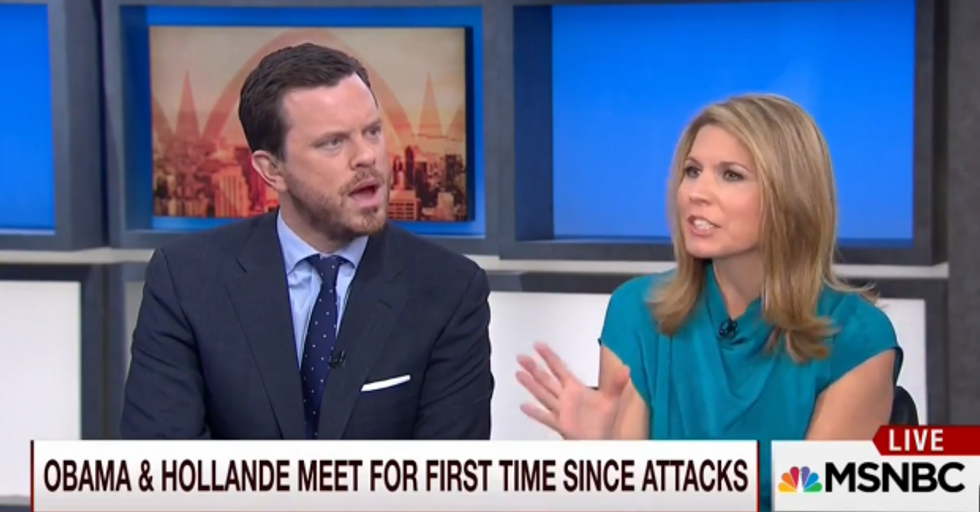 MSNBC
I don't understand why he can't tap into his own humanity," she said of Obama. "He musters more of it about saving the planet than he does talking about keeping kids safe around this time of year when people are traveling. People are scared — and that's not a partisan issue."
Wallace also accused Obama of reducing "every rational fear" to an irrational fear of "widow and orphan" refugees.
"He's been a jerk!" she added.
It may be worth noting that no one on the MSNBC panel spoke up to disagree with express outrage at Wallace's comments.
"Morning Joe" co-host Joe Scarborough pointed out that many of his co-host's "liberal friends" admitted fear of a future terrorist attack in the U.S.
"In the president's fantasy world, he believes that this is…'right-wing freaks' at tea party rallies who are saying this," Scarborough said. "No, these are your liberal friends, my liberal friends, independents, moderates, conservatives that fear the attack is coming.
---