FAIRFIELD, Conn. (TheBlaze/AP) — A Connecticut state trooper's dashcam video has captured the frightening moments when two people involved in a car accident narrowly miss being hit by a speeding vehicle that suddenly careens off the road.
Watch the scary moment below:
State police say they released the video Friday to remind motorists about the dangers of being stopped on a highway.
Twenty-one-year-old Yoni Rojas of Bridgeport was arrested and charged with various motor vehicle violations, including reckless driving, after he drove into one of two cars involved in an earlier accident.
Rojas' car came within inches of a state police cruiser and just missed two men standing in the shoulder along Interstate 95 in Fairfield on Friday morning. This screengrab from the video shows just how close the people were to being hit: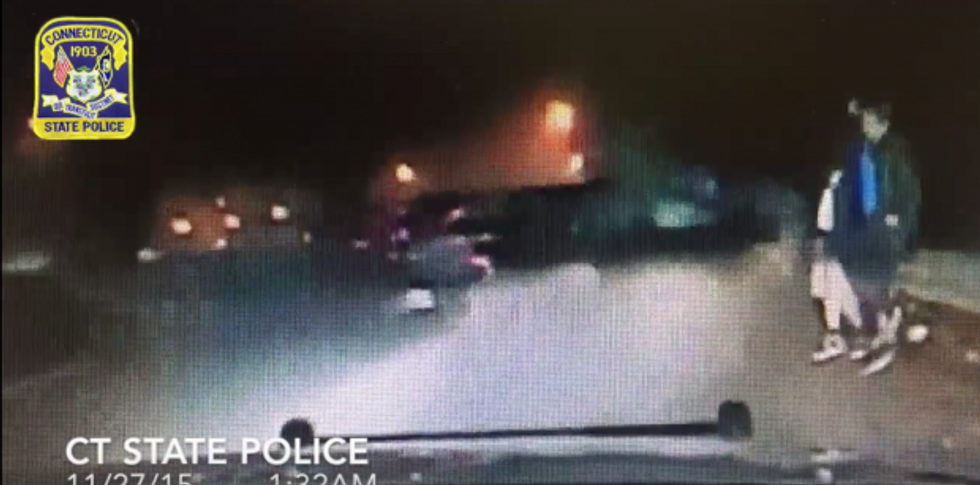 Connecticut State Police
The men are seen talking on cellphones before suddenly jumping back as the Nissan violently slams into a parked car.
---