With Alabama leading Auburn 19-6 with a little over 4:30 left in the third quarter Saturday, Auburn receiver Jason Smith had his eye on a pass down the middle — and fortunately for the Tigers, his fingertips as well.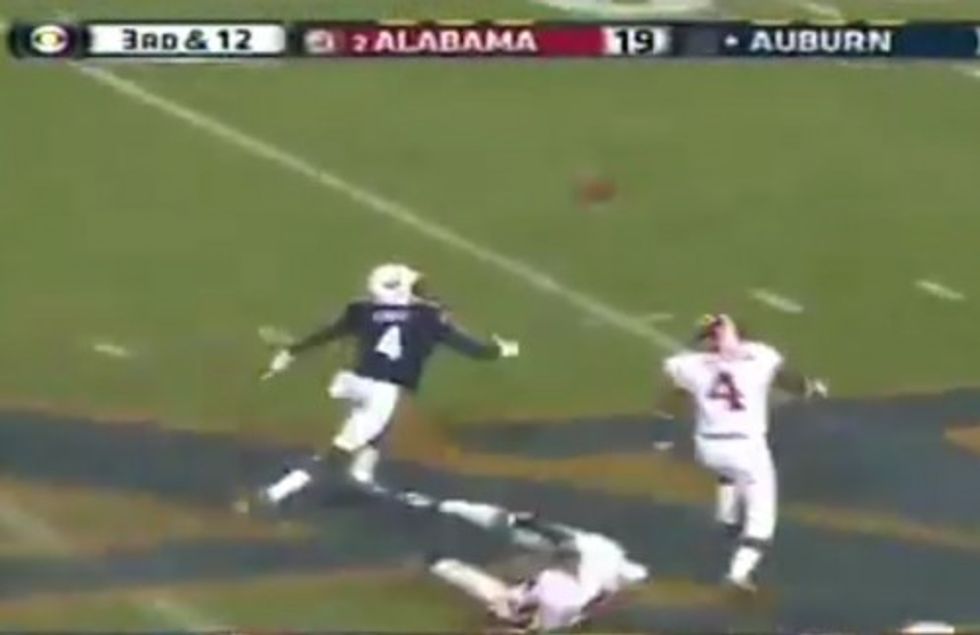 Image source: YouTube
Smith managed to tip the football to himself not once but twice in the middle of his sprint, finally hauling in the pass for a 77-yard touchdown and leaving a couple of defenders in his wake.
Check it out:
Smith's nifty catch wasn't enough, though: The Crimson Tide went on to beat Auburn 29-13.
(H/T: The Big Lead)
—
Follow Dave Urbanski (@DaveVUrbanski) on Twitter