The British budget airline EasyJet said it has found Arabic graffiti written on panels covering the fuel tanks of at least four of its aircraft but believes the messages pose no security threat, the British newspaper The Sun reported.
According to a report in The Sun Saturday, the head of security for EasyJet told workers that the airline was trying to find those responsible for scrawling the Arabic script.
"As of today we have had four aircraft in France with written inscriptions on the inside of the fuel panel and toilet door in Arabic script," EasyJet cabin safety manager Lisa King said in a message to the airline staff.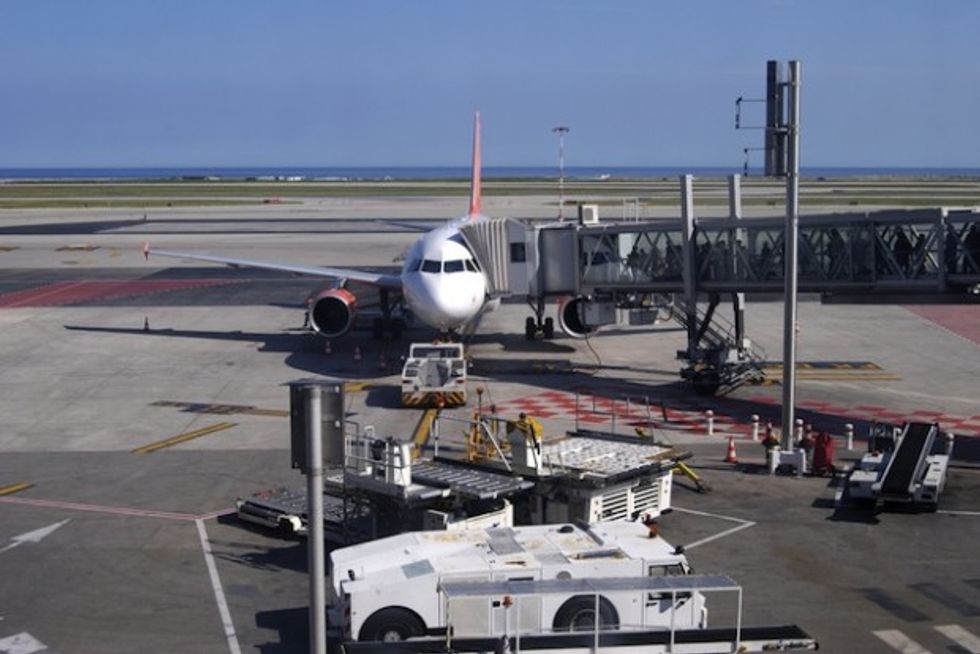 EasyJet said after finding Arabic script scrawled on its aircrafts' fuel tanks that the airline is "entirely satisfied it is nothing more than graffiti." (Photo: Shutterstock/Nick Hawkes)
The airline did not disclose at which French airports the graffiti was found over the past week or the content of the messages.
In a statement posted on its website, the airline said it "is entirely satisfied it is nothing more than graffiti."
"EasyJet takes very seriously any security related issue and would not operate a flight unless we are entirely satisfied it is completely safe to do so," the airline said.
The airline noted that its security team "is experienced at assessing any potential threats and following this assessment this is not considered to be a security issue by both us and the authorities who share our assessment that it poses no risk whatsoever."
"Graffiti in itself won't hurt anybody. But the ability of anyone to place a prohibited item near fuel tanks is a concern, of course," Philip Baum, editor of Aviation Security International magazine, told The Sun.
Europeans are on alert to terrorist threats following the Paris attacks earlier this month and the downing of a Russian passenger plane over Egypt — both claimed by the Islamic State group.