On the day that a gunman attacked a Colorado Planned Parenthood facility, Mike Adams was in North Carolina.
Yet, Adams, a criminology professor at the University of North Carolina Wilmington notorious for his anti-abortion and Christian views, was on the receiving end of an inquiry from a fellow professor who wondered about Adams' potential involvement with the shooting suspect.
"Did you correspond with him Mike? Maybe inspire him a bit to complete his mission of murdering a university officer and 2 civilians?" Richard Greenleaf, a sociology and criminal justice professor at Elmhurst College, a private liberal arts school in Illinois, wrote in an email to Adams after the attack.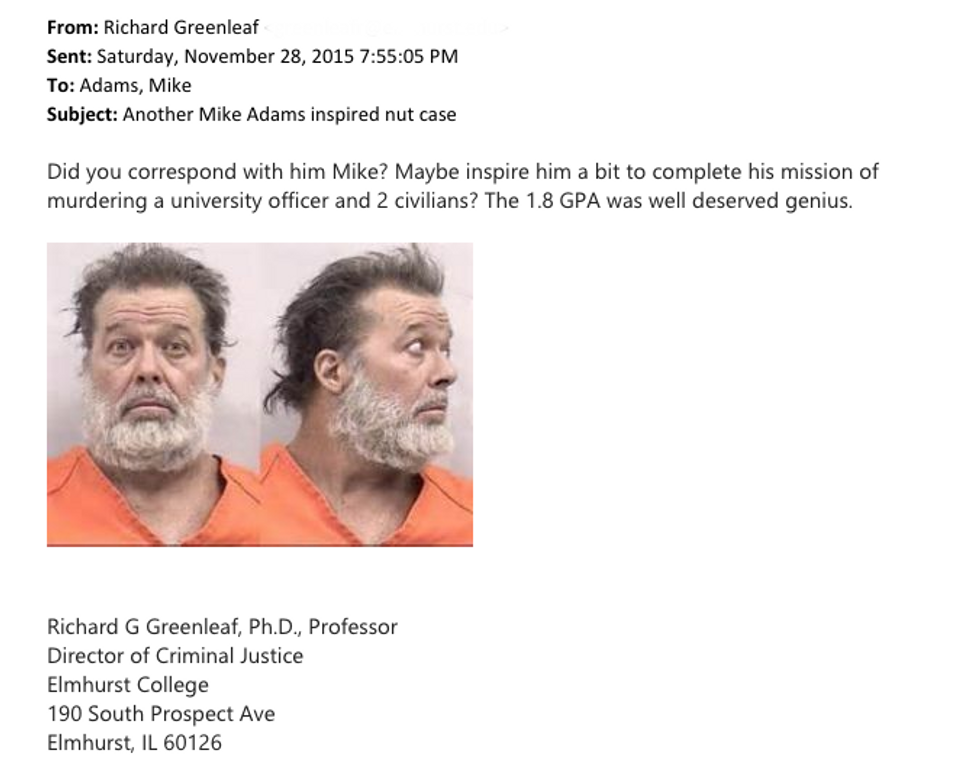 Image provided to TheBlaze. Personal contact information has been redacted by TheBlaze.
Greenleaf attached the mugshot of Robert Dear, the suspected gunman who killed three people when he attacked the Colorado Planned Parenthood, to his email. The subject line of the email read, "Another Mike Adams inspired nut case."
According to Adams, the two professors have never actually met, but he has received many emails from Greenleaf in the past. A columnist for Townhall, Adams has even shared one of Greenleaf's unsolicited emails regarding a class syllabus. Adams told TheBlaze that Greenleaf regularly sends him emails to ask about his involvement any time there is a mass shooting or tragedy.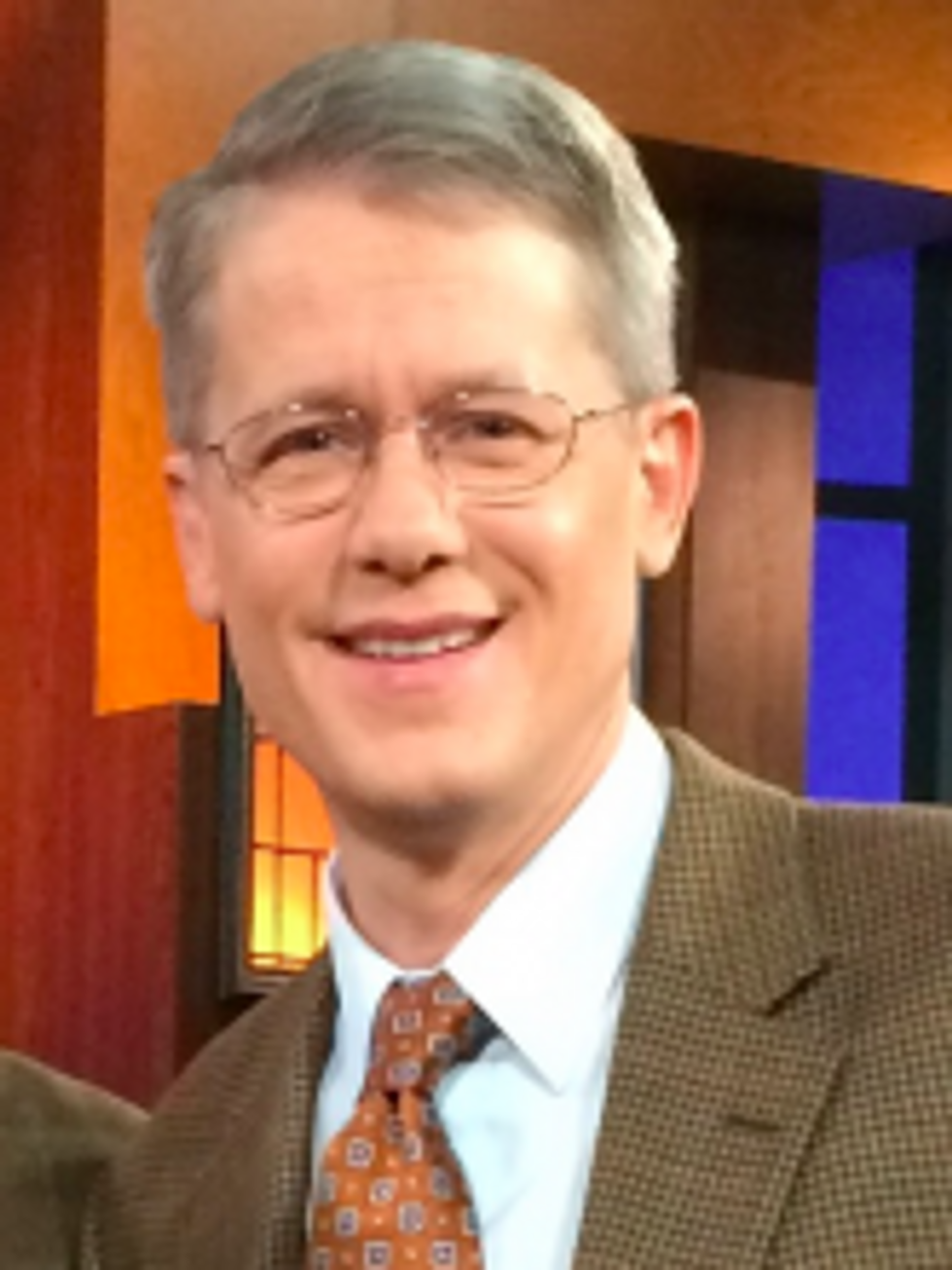 Professor Mike Adams (Image provided to TheBlaze)
"The fact that a professor would email me repeatedly accusing me of being involved in multiple murder conspiracies is truly mind boggling," Adams told TheBlaze. "The fact that he is a criminal justice professor moves it beyond parody. Greenleaf falls short of any reasonable standard of professional competence. His conduct is simply inexcusable."
Greenleaf told TheBlaze that his inquiries into Adams' involvement with tragedies of this nature stem from his writings at the conservative news site.
"Rhetoric has consequences," Greenleaf simply said.
Adams said he had never met nor corresponded with the alleged gunman and "would not recognize Mr. Dear even if he was caught in my headlights."
"Professor Greenleaf is a living breathing one man argument against tenure. He has little more to do with his spare time than to write me every time there is a shooting — specifically blaming me for the shooting," Adams said. "And he is always shooting blanks — failing to comprehend the notion of personal responsibility embodied in the class policy that first me into his cross hairs."
Adams gained notoriety in academia when he successfully sued UNC-W as he asserted that he was denied a promotion to full professor as he is an outspoken conservative. In 2014, a federal jury agreed, and the school acceded to grant Adams his promotion as well as award him $50,000 in back pay and $615,000 in attorneys' fees.
The gunman's motive has not fully been identified, but early reports say that Dear muttered something regarding "no more baby parts" while being questioned by law enforcement officials. Planned Parenthood officials have blamed "hateful rhetoric" for an environment that would perpetuate Friday's attack. 
The increase in hateful rhetoric & smear campaigns against abortion providers & patients creates an environment breeds acts of violence.

— Planned Parenthood (@PPact) November 29, 2015