FRESNO, Calif. (TheBlaze/AP) — Authorities say a suspected burglar has died after getting stuck in a chimney in central California.
It seems the man climbed into the chimney sometime Friday night while the owner of the home in the rural town of Huron was away — and then the man became stuck, the Fresno County Sheriff's Office told Reuters.
The homeowner heard someone yell inside the chimney after lighting a fire in his fireplace Saturday afternoon and alerted authorities, Lt. Brandon Pursell said.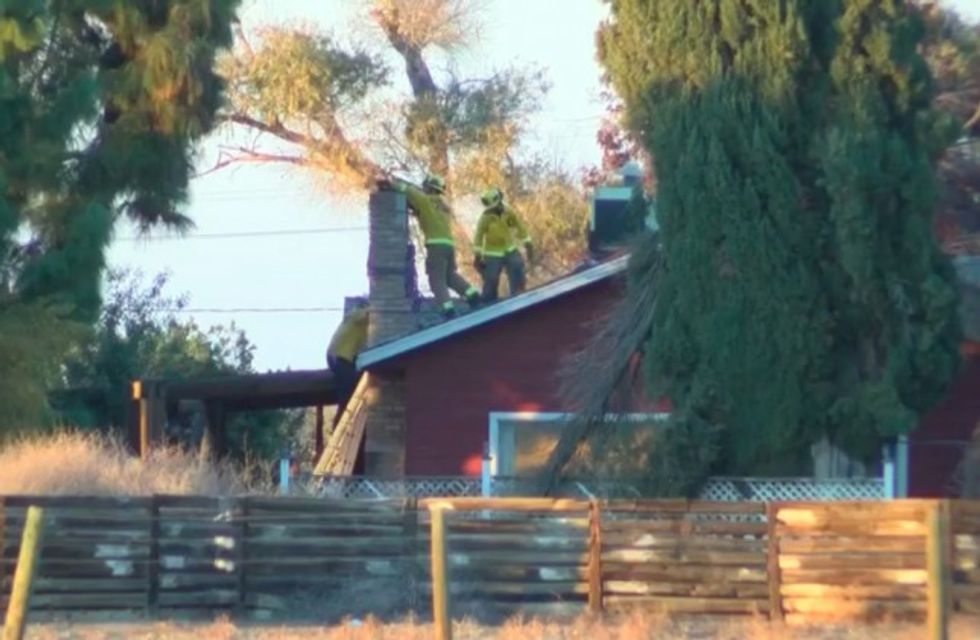 Image source: KSEE-TV
The homeowner tried to put out the fire as his house began to fill with smoke, Pursell added.
Firefighters who rushed to the house used jackhammers to break open the brick chimney, but when they got to the man he died. Pursell said the man was responsive during the rescue.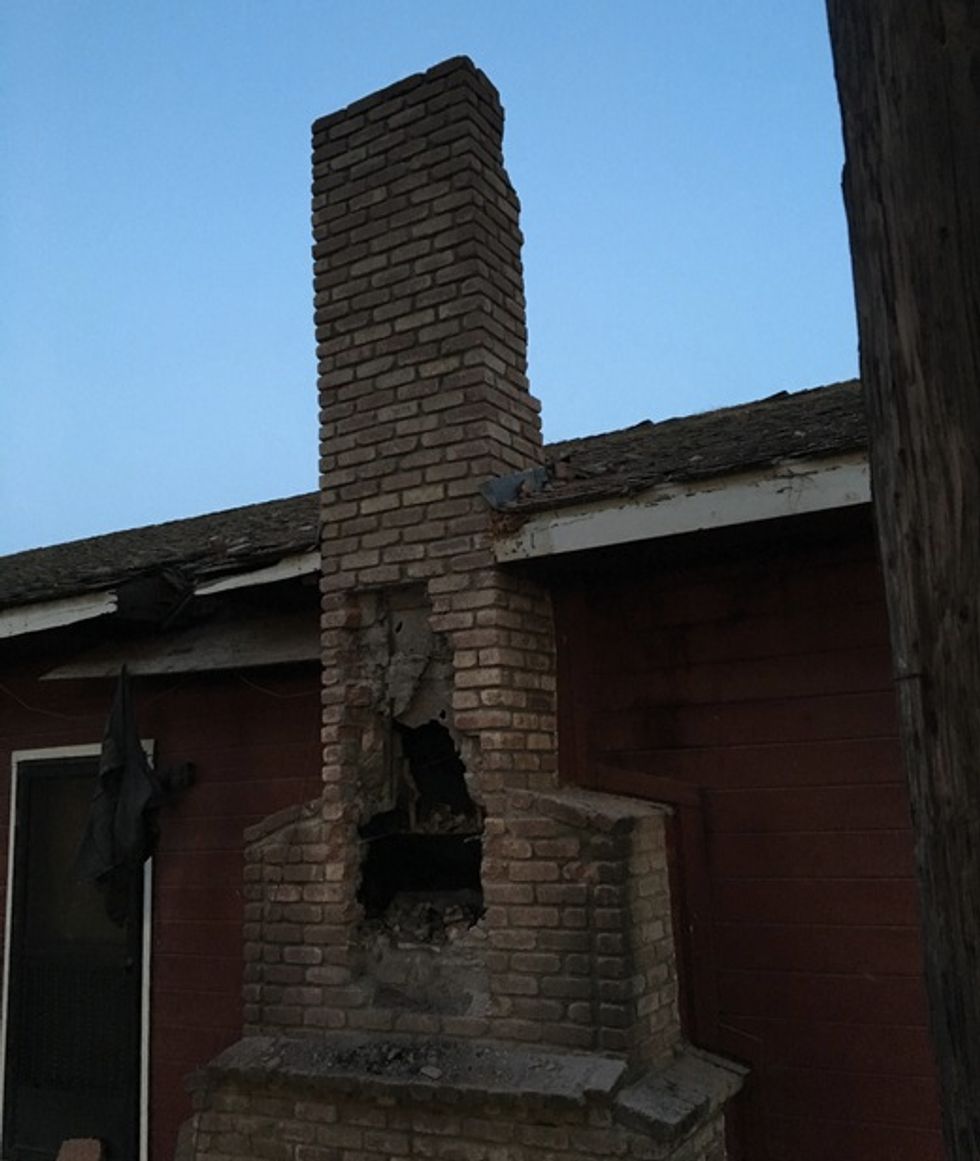 Image source: Fresno County Sheriff's Office
It reportedly took 30 minutes to make a hole in the chimney large enough to get to the man; Joshua Rickert with Cal Fire told KFSN-TV it was a "brick-by-brick" rescue effort.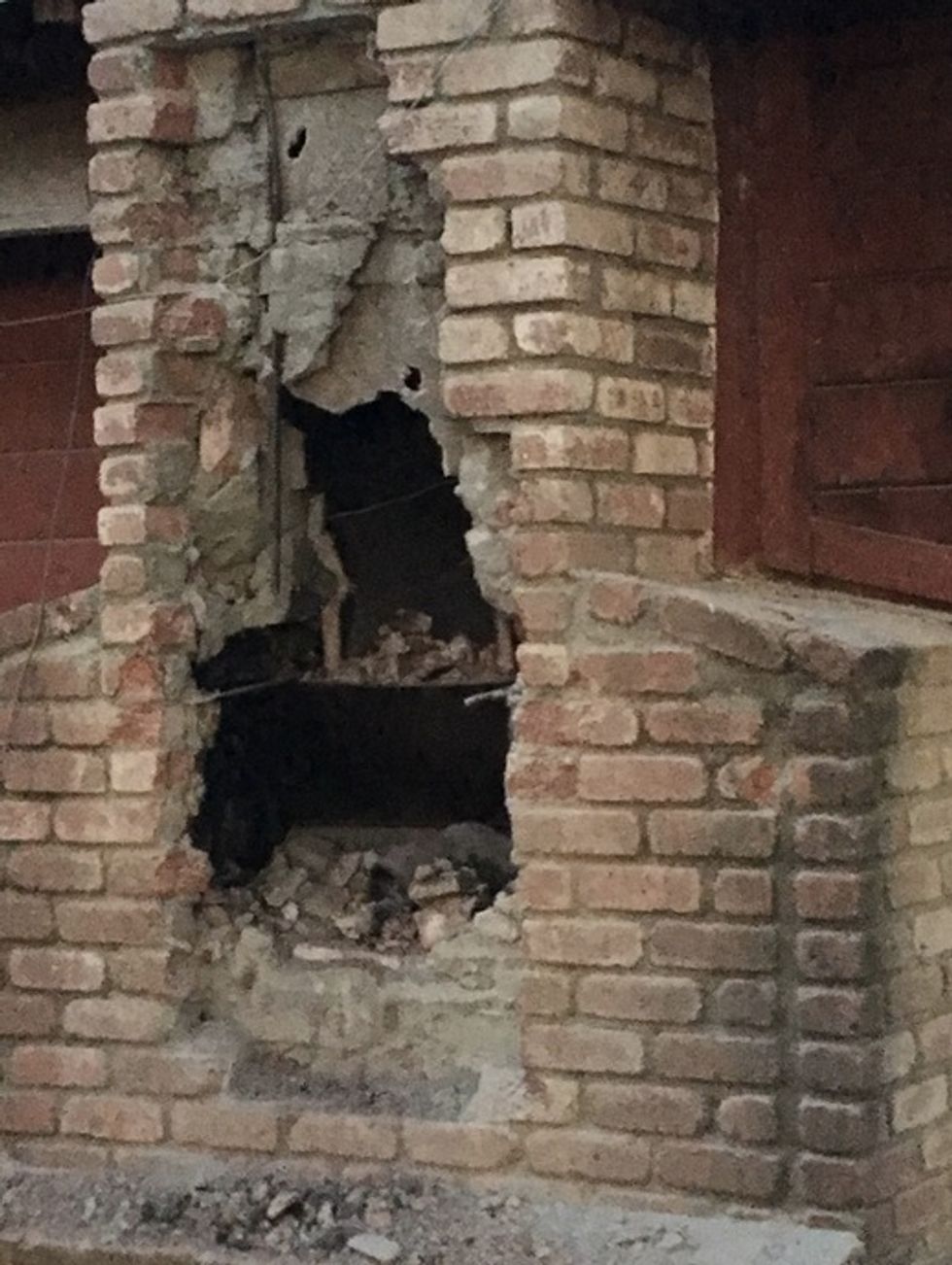 Image source: Fresno County Sheriff's Office
Sheriff's officials said they were shocked. "I've been a deputy for 17 years now and I've never seen anything like this," Jake Jensen with the Fresno County Sheriffs Office told KSEE-TV.
Jensen added that "the homeowner noticed some of his stuff had been rummaged through."
Investigators will conduct an autopsy Sunday to determine the man's identity and the cause of his death.
—
Follow Dave Urbanski (@DaveVUrbanski) on Twitter