Sen. Chuck Schumer (D-N.Y.) would intentionally use the term "illegal immigrant" behind closed doors because he knew it irritated immigration activists, a new book claims.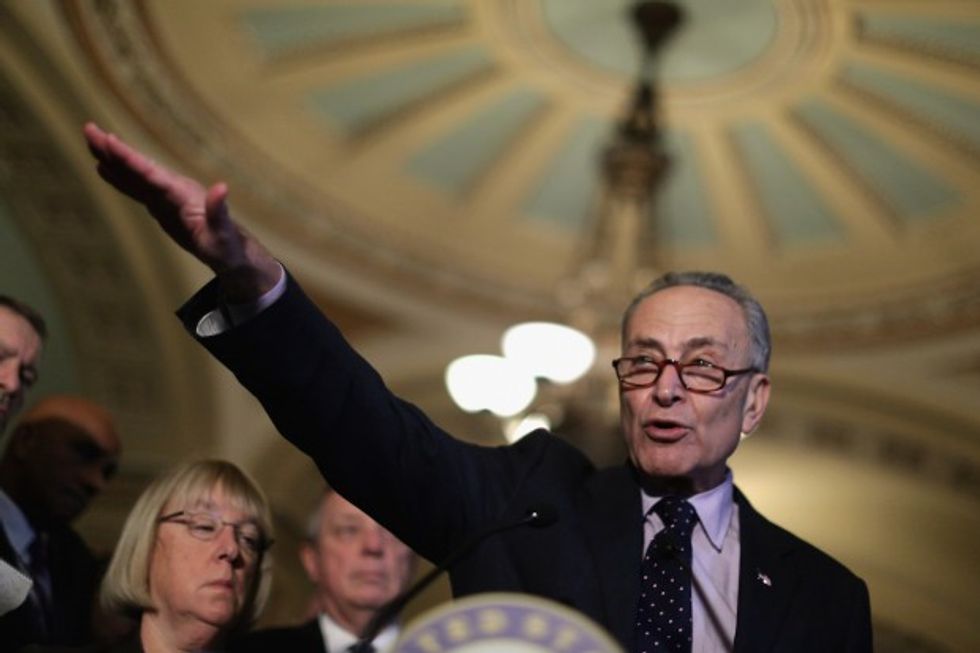 Chip Somodevilla/Getty Images
Author McKay Coppins writes in his new book, "The Wilderness," that the prominent Democrat shared a bond with Sen. Marco Rubio (R-Fla.) over their disdain for radical immigration activists.
One way Schumer would get even with the activists was to use the term which is widely objected to by immigration activists, according to the book:
In private, Schumer would often boast mischievously about how he used the term "illegal immigrants" — over the strong objections of progressives, who preferred softer adjectives like "undocumented" — just because he knew it made the activists upset.
A spokesperson for Schumer did not respond to a request for comment Monday afternoon from TheBlaze.
The revelation is only one that is documented in "The Wilderness: Deep Inside the Republican Party's Combative, Contentious, Chaotic Quest to Take Back the White House." The book, which hits stores Tuesday, provides an inside-look into the Republican Party's rising stars.
—
Follow the author of this story on Twitter and Facebook: