Police in Montana are looking into the possibility that a $500,000 gold bar had something to do with the mysterious disappearances and deaths of a 79-year-old woman and her 57-year-old son.
Beverly Goeres Giannonatti and Gregory Giannonatti disappeared in late October. Beverly Giannonatti had been last seen having lunch at a restaurant with a man believed to be about 60 years old. Her son had been last seen leaving his home about a half-mile away in a white 1995 Toyota Camry and traveling in the opposite direction of his mother's house. He was driving faster than normal speed, the Montana Standard reported.
Their bodies were discovered over the weekend in a wooded area near Deer Lodge, Montana, police said Monday.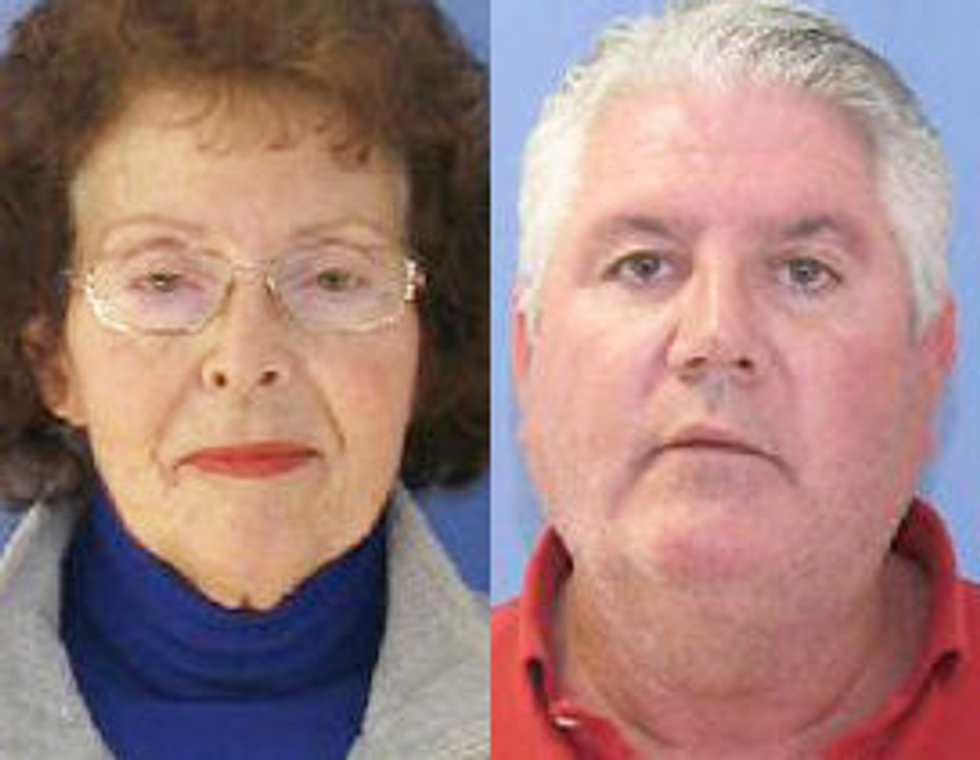 Beverly Goeres Giannonatti and Gregory Giannonatti (Image source: Montana Standard)
Deer Lodge Police were contacted Oct. 28 by a resident who said that Beverly hadn't showed up for regular functions. Officers went to her home where dogs could be heard inside barking. The doors were locked and there was no answer, so officers left. Police returned to the home the next day and went inside, where it appeared the dogs had not been attended to for about four or five days. There was no sign of a struggle.
Police also went to Gregory's house where a dog was inside, the television was on and food was cooking in a crock pot. There was no sign of a struggle there, either. Deer Lodge Police Chief Rick Johnson returned to the home a day later and found it had since been broken into. The window air conditioner was gone and a TV was sitting in the backyard. Clothing, towels and pillows were also found left in plastic bags, possibly suggesting that something or someone interrupted the person or persons involved.
Gionnonatti's white Camry was later found at his late father's house, where police also searched but found nothing unusual. Beverly had lived in that house until she divorced her husband. He died in August.
Beverly was having her late husband's home remodeled before moving back in. A cleaning woman found a 25-pound gold bar and called Beverly, who friends say then went to retrieve it. The gold bar is believed to be worth about $500,000.
But Powell County Sheriff Scott Howard said it's nowhere to be found now.
"The cleaning lady reported that immediately to Beverly and Beverly went out there and, as far as we know, retrieved that gold bar," Howard said. "I cannot find that gold bar, I've checked safety deposit boxes, and I'm not coming up with any location on that."
An investigation is ongoing, but 53-year-old David Wayne Nelson, who is considered a "person of high interest," has been taken into custody while investigators conduct autopsies. Nelson is being held without bail in possible connection with the deaths but appeared in court on Monday after violating parole from a 1999 conviction of kidnapping and robbery.
He has not been charged in connection with the disappearances or deaths.
(H/T: Daily Mail)
–
Follow Jon Street (@JonStreet) on Twitter