There's a new scam you should be aware of going into the busy holiday shopping season.
Anita Roberts of Belmont, North Carolina, said she got a $1,997.15 check in the mail recently with a Walmart name and address. The attached letter instructed Roberts to sign into a website in order to activate the "check" and explained the money was upfront payment for a shopping job proposal.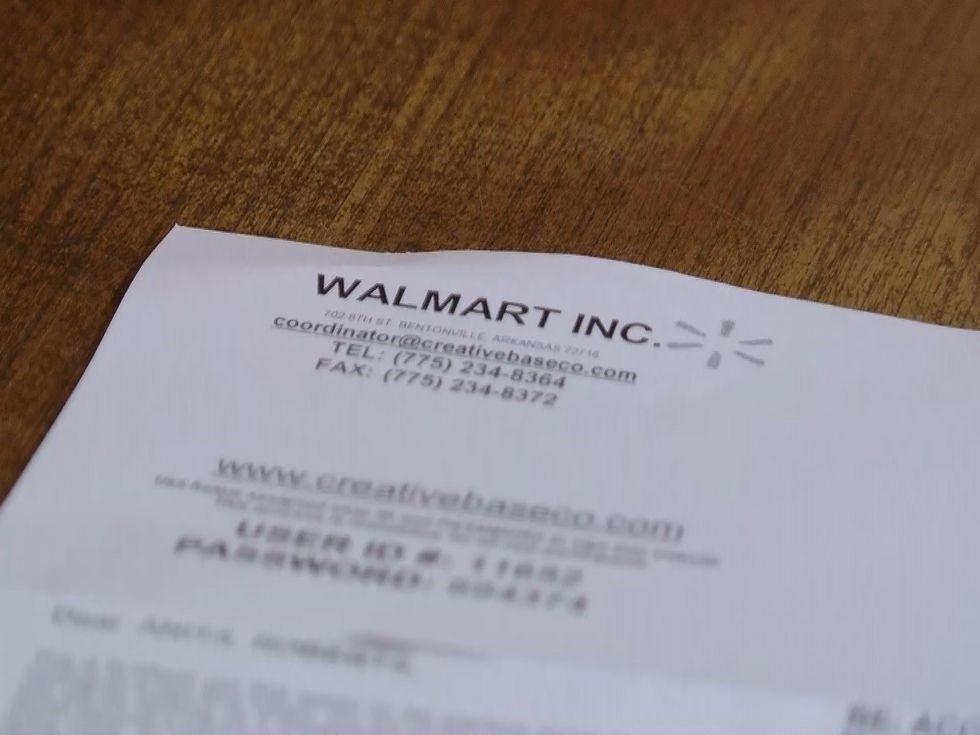 Image source: WBTV-TV
But something just wasn't adding up.
It seemed too good to be true — and it was.
Roberts told WBTV-TV that a few small things stood out to her. Among them was a postage stamp from Madrid, Spain. Another was that the check said it was issued by Wachovia, which is no longer in business.
Roberts said that after she realized it was a scam, she contacted her local Walmart store, which confirmed it as such. The store asked that she forward the check and the letter to them to be reported to Walmart's corporate office.
"It just makes me angry that people are out there like this," Roberts said of the would-be scammers. "I think it's a rotten thing to do. They shouldn't be doing it."
So what can you do to make sure you don't become a victim?
"Look at the little things," Roberts said.
(H/T: WBTV-TV)
–
Follow Jon Street (@JonStreet) on Twitter