Despite recent claims from President Barack Obama that the Islamic State isn't gaining strength, a new report from George Washington University asserts the group has had an "unprecedented" rate of recruitment inside the United States.
The report was published less than three weeks following the Islamic State attack on Paris, after which Obama had told ABC News of the fight against the radical Islamic group, "I don't think they're gaining strength. What is true is that from the start our goal has been first to contain, and we have contained them."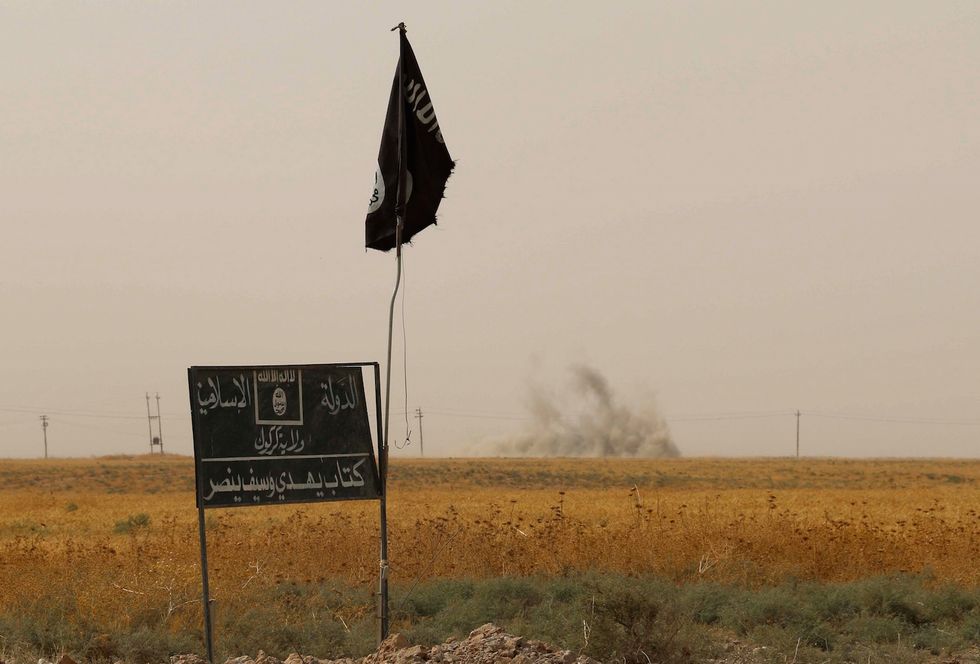 Marwan Ibrahim/AFP/Getty Images
The GWU Program on Extremism report, "ISIS in America: From Retweets to Raqqa" by professors Lorenzo Vidino and Seamus Hughes, was released Tuesday and said that, since March 2014, 71 people linked to the Islamic State have been charged with terror-related activity in the U.S. — 56 of those arrests came in 2015.
"White not as large as in many other Western countries, ISIS-related mobilization in the United States has been unprecedented," the GWU report says. "As of the fall of 2015, U.S. authorities speak of some 250 Americans who have traveled or attempted to travel to Syria/Iraq to join the Islamic State in Iraq and Syria (ISIS) and 900 active investigations against ISIS sympathizers in all 50 states."
The reference in the report's title to Raqqa comes from an example given of Hoda Muthana, a young Yemeni-American woman from Hoover, Alabama, who became involved with extremists online before she moved to Raqqa, a city in Syria, and has been involved in sending online messages targeted to Americans. Among the messages she has sent include, "Veterans, Patriot, Memorial etc Day parades . . . go on drive by's + spill all of their blood or rent a big truck n drive all over them. Kill them."
Of those arrested, the average age is 26, while 86 percent are male, and activity has occurred in 21 states, the report found. A slim majority of those arrested had attempted to travel abroad, while almost one third of those arrested were involved in plots to carry out attacks on U.S. soil.
The report says that a dozen Americans were killed in Islamic State-related activity abroad, while three were killed inside the United States.
"Some members of this online echo chamber eventually make the leap from keyboard warriors to actual militancy," the report says.
It's not just a social media problem, the report warns.
"While instances of purely web-driven, individual radicalization are numerous, in several cases U.S.-based individuals initially cultivated and later strengthened their interest in ISIS's narrative through face-to-face relationships. In most cases online and offline dynamics complement one another," the report says.