Sen. Marco Rubio (R-Fla.) once boasted to a friend about the financial benefits of holding a prestigious post in public office, according to a new book.
Political reporter McKay Coppins wrote about the incident in his new book, "The Wilderness: Deep Inside the Republican Party's Combative, Contentious, Chaotic Quest to Take Back the White House."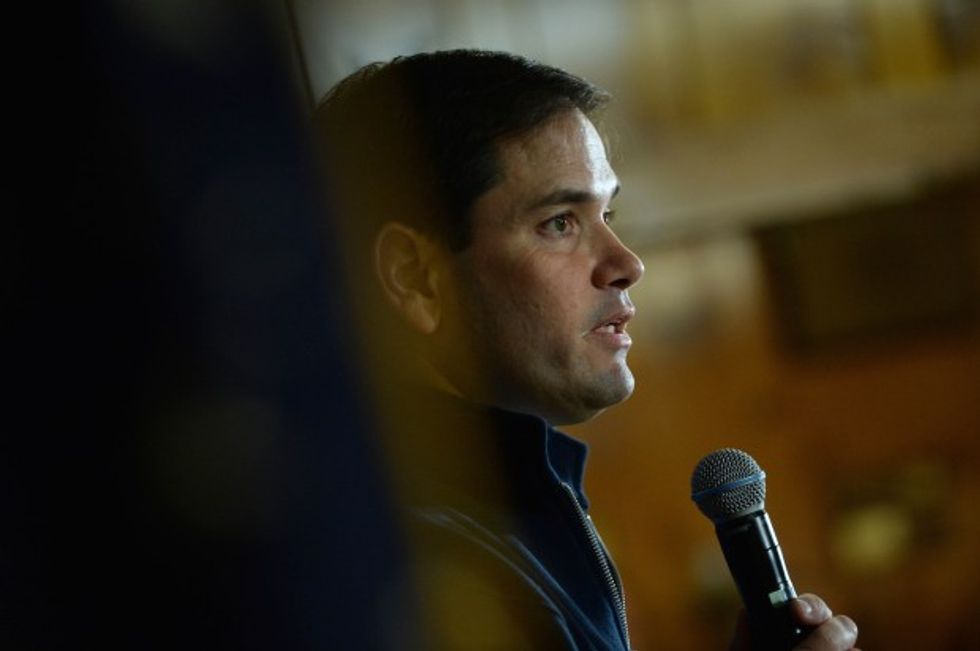 Darren McCollester/Getty Images
Coppins reported that Rubio was stunned by the benefits that came his way after ascending to speaker of the Florida House.
He watched his beloved Miami Dolphins from box seats belonging to professional influence peddlers. He made liberal use of the Florida Republican Party's credit card. And as a new Speaker, he was astonished by how easily someone in his role could cash in.

"It's amazing," Rubio marveled to a friend at the time. "I can call up a lobbyist at four in the morning, and he'll meet me anywhere with a bag of forty thousand dollars in cash."
A spokesperson for Rubio did not respond to a request for comment from TheBlaze Monday, but the campaign has previously hit back against allegations that the senator misused the state GOP's credit card.
The revelation is only one that is documented in "The Wilderness." The book, which hits stores Tuesday, provides an inside-look into the Republican Party's rising stars.
—
Follow the author of this story on Twitter and Facebook: