Fliers that included the phrase "Christmas tree" are not welcome in some New Hampshire schools, according to one veteran.
John Fletcher, commander of the American Legion in Marlborough, New Hampshire, and the man behind the fliers, said he was told that he could not promote an annual Christmas tree lighting because of the word "Christmas" and added that this is just an example of political correctness going too far.
In a letter to the editor for the Sentinel Source, Fletcher said he was told by school superintendents that he was not allowed to put fliers advertising the event — during which he gives presents to children who attend — in schools in Marlborough and Harrisville unless the word "Christmas" was removed.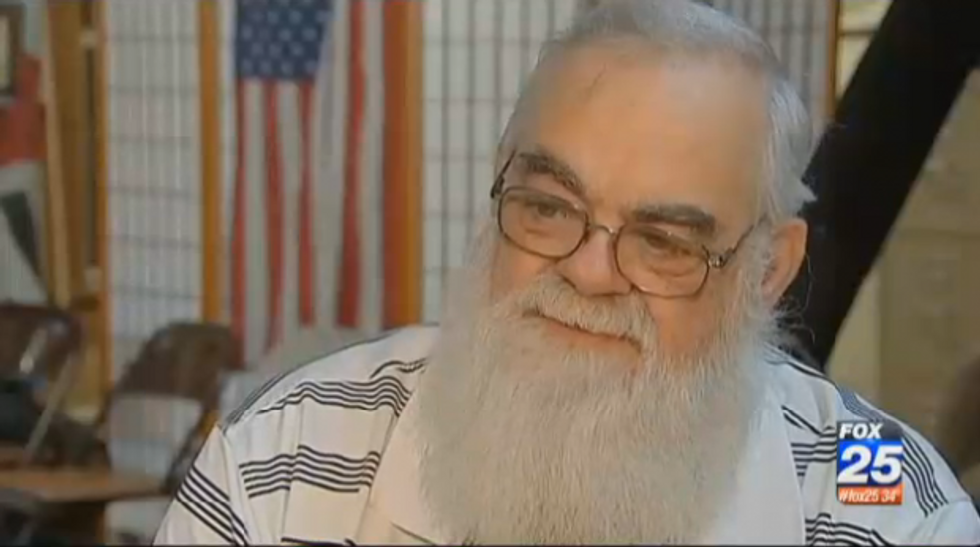 Image source: WFXT-TV
"For years we have had a Christmas tree lighting and now it's supposed to be a Holiday Tree lighting?" Fletcher wrote.
"I respect all rights; always have. But, do not take away our rights because you may offend someone else," Fletcher continued.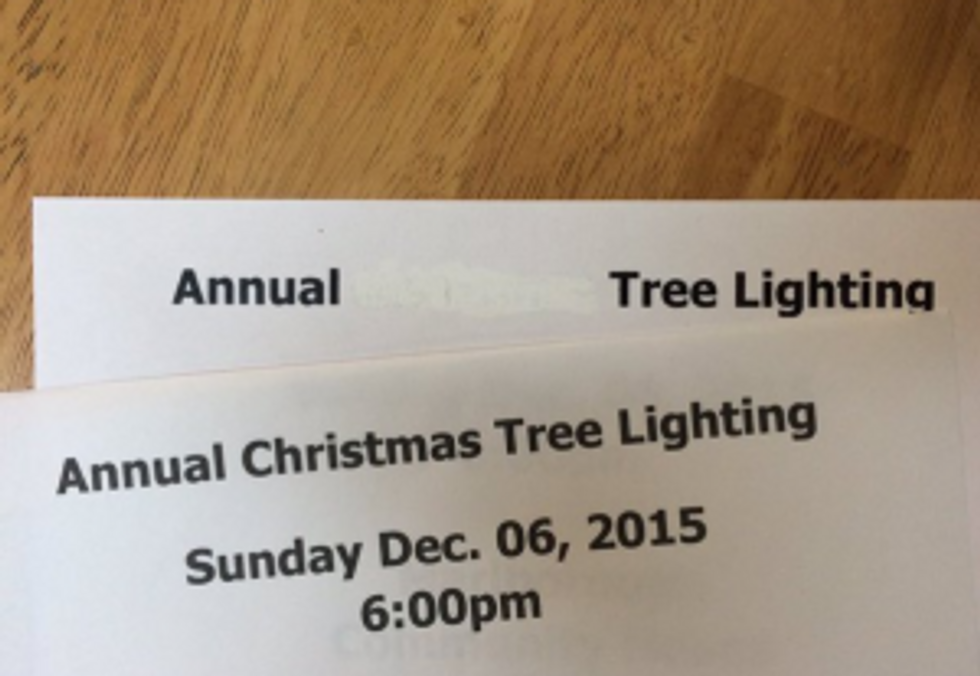 Image source: WFXT-TV
According to WFXT-TV, Fletcher prepares all year long for the event, during which he puts on a Santa Claus costume and hands out wrapped gifts to children.
"I've been doing this for so long, it's my Christmas present to me, to make these children happy," Fletcher said.
WFXT obtained an email sent from a school superintendent to Fletcher, which advised him to change the wording on his flier to "holiday tree." Fletcher said holiday trees are for Valentine's Day or Columbus Day, not Christmas.
"In this case, political correctness has gone too far. It's getting out of hand," he told WFXT, adding that he was offended by the email.
Fletcher told WFXT that he spent four years in the Air Force and his grandson just graduated from the Army Reserves. His family, he said, has dedicated their lives to protecting everyone's rights — including free speech.