In the case of a Cruz presidency, Sen. Ted Cruz (R-Texas) said Wednesday that he would "absolutely" appoint real estate mogul Donald Trump to build a wall on the United States' southern border.
"Would a President Cruz build a wall along the entire southern border?" Boston radio host Jeff Kuhner asked Cruz. "And would you, if you were president, appoint Donald Trump to build that wall?"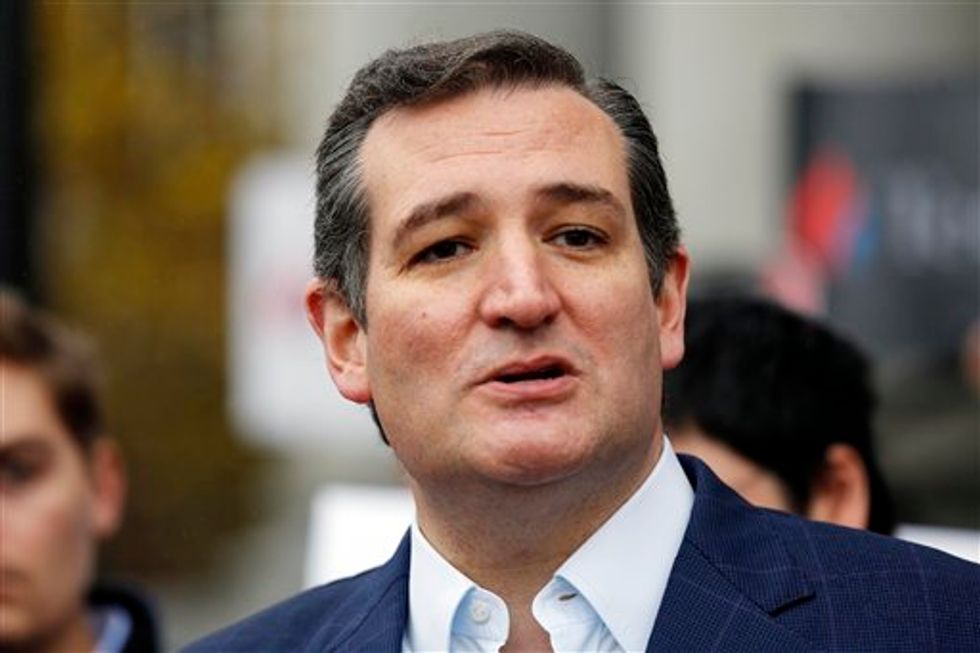 Republican presidential candidate Texas Sen. Ted Cruz (AP Photo/Jim Cole)
"Absolutely yes on both fronts," Cruz responded, adding that he has laid out a "very, very detailed" immigration plan.
"We will build a wall that works; we will secure the border; we will triple the border patrol; we will increase four-fold the fixed-wing and rotary-wing aircraft; we will put in place a strong biometric system; we will put in strong e-verify," the Texas Republican continued. "We know how to solve this problem, and we will end sanctuary cities. We will end welfare for people here illegally; we will end catch-and-release; and we will deport criminal, illegal aliens."
"What is missing is the political will to get it done," Cruz said.
"And I give you my word, Jeff, as president, I will secure the border, and we will end illegal immigration," Cruz concluded.
Unlike other Republican candidates, Cruz has not yet openly attacked Trump. However, Cruz did say earlier in the week that Trump would not win the Republican nomination, playing into the hands of the political pundits who predicted that Cruz has set up a campaign to take full advantage of a Trump downfall.
Cruz's relevant comments begin around 8:30:
(H/T: Mediaite)
—
Follow the author of this story on Twitter and Facebook:
[facebook //www.facebook.com/plugins/like.php?href=