MINNEAPOLIS (AP) — In the tense days after a black man's death at the hands of Minneapolis police, U.S. Rep. Keith Ellison stood with protesters as they besieged a police station.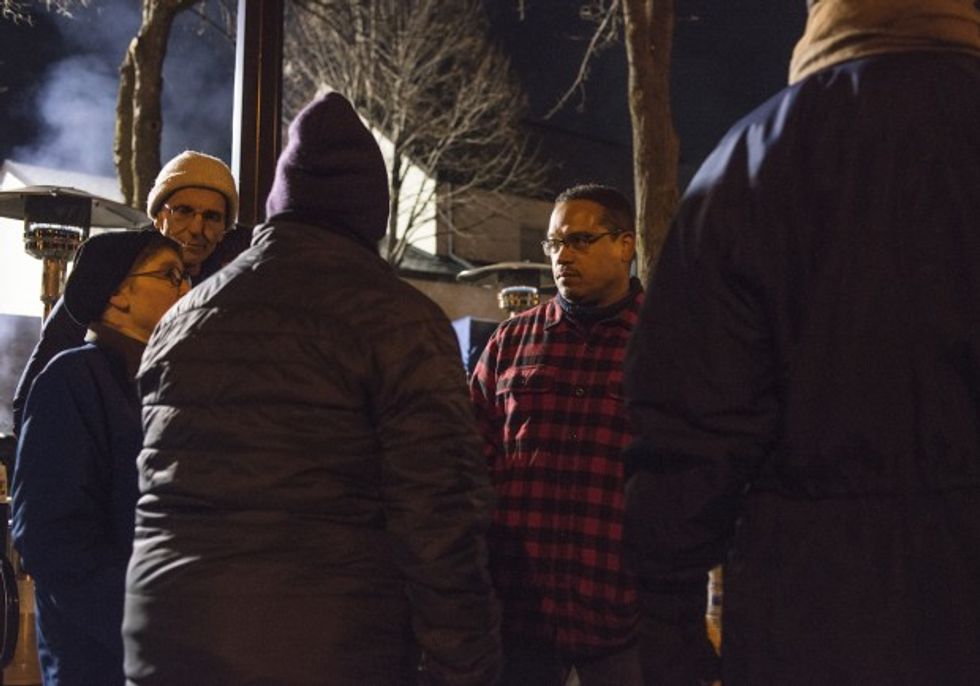 Stephen Maturen/Getty Images
Yet as the protest has worn on, the Minneapolis Democrat has come into sharp criticism from some protesters who call him a "sellout" for joining in a call for them to take down their tents outside the station and to remove their roadblocks.
Ellison has been playing a delicate balancing act, trying to bridge the gap between the protesters, whose goals he shares, and officials who might be able to make the changes they want.
Ellison is Minnesota's only black congressman. He says police accountability is a nationwide problem that must be addressed, but burning bridges won't help advance that policy agenda.
—