The dashcam mounted on a police cruiser in Kenton County, Kentucky, caught a wild collision with a deer that's now going viral.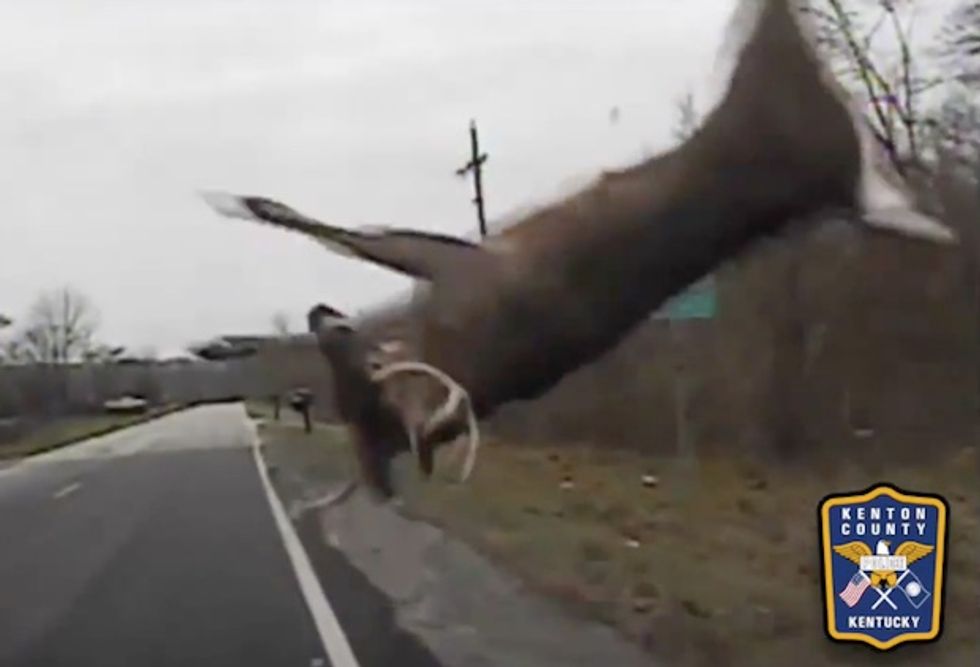 Image source: YouTube
According to the Kenton County Police Department, the man behind the wheel of the car, Officer Pittaluga, was uninjured.
Pittaluga received an online salute from the department's Facebook page, for his actions in the encounter, "Although he didn't manage to avoid the collision, he did maintain control of his vehicle throughout the entire incident, even when the large (but apparently agile and acrobatically trained) deer was performing a Triple Axel over the hood of his cruiser."
The patrol car picked up a couple of inconsequential dents.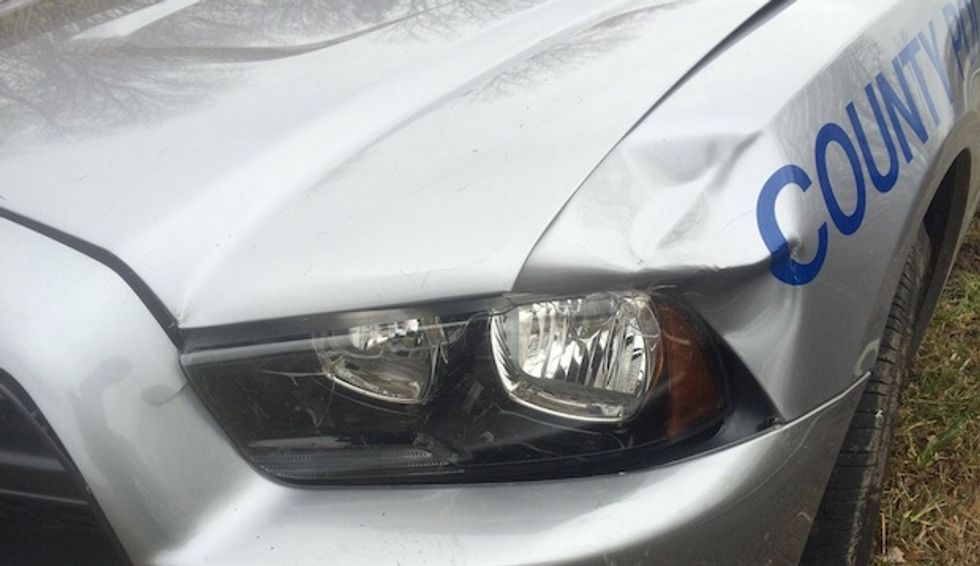 Image via Kenton County Police Department/Facebook
After completely flipping over the front of the cruiser, the deer jumped up and ran into the woods.
Watch the collision here.
__
Follow the author of this story on Twitter and Facebook: