His tone was clear. His words were measured and sharp. And in a 14-minute speech to the House of Commons Wednesday, Hilary Benn got the attention of his colleagues in Parliament on why Britain should move to defeat the "evil" that is the Islamic State.
"We are here faced by fascists — not just their calculated brutality, but their belief that they are superior to every single one of us in this chamber tonight, and all of the people we represent," the Labour Party's shadow foreign secretary said.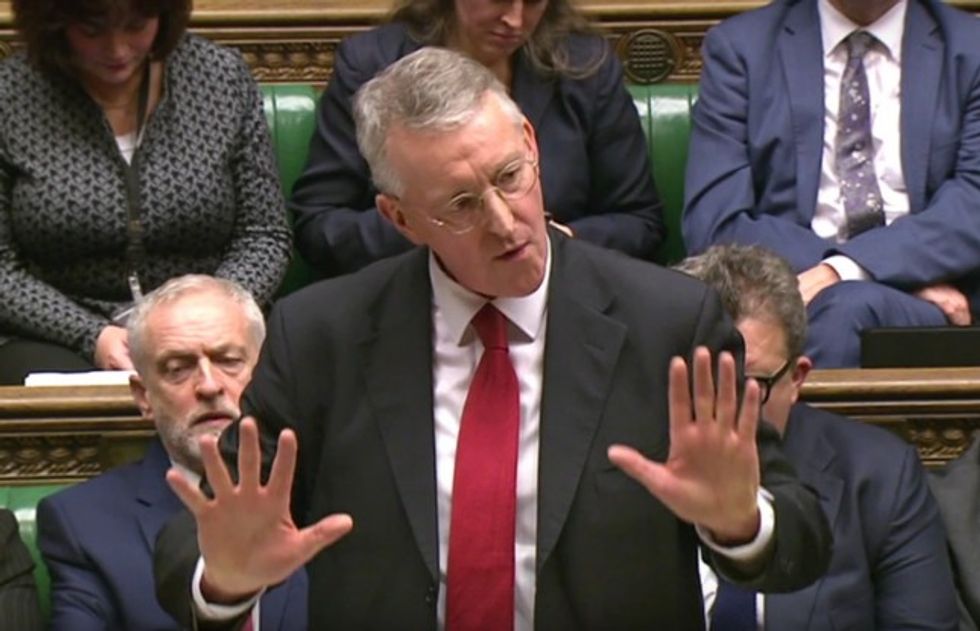 Hilary Benn (Image source: YouTube)
"They hold us in contempt," he continued. "They hold our values in contempt. They hold our belief in tolerance and decency in contempt. They hold our democracy, the means by which we will make our decision tonight, in contempt. And what we know about fascists is that they need to be defeated."
And before the vote on military action in Syria, Benn also reminded the rapt room of Parliament rising up against oppressors on the world stage in the past, including when "this entire house stood up against Hitler and Mussolini."
"We must now confront this evil," he concluded. "It is now time for us to do our bit in Syria."
Lawmakers on both sides of the chamber applauded, which is considered an unusual gesture.
After a 10-hour debate, Parliament voted to extend military action against the Islamic State from Iraq to Syria by a vote of 397 to 223.
And just hours later, four British fighter jets conducted airstrikes in Syria against Islamic State strongholds, CNN reported.
(H/T: Mashable)
—
Follow Dave Urbanski (@DaveVUrbanski) on Twitter