The brother-in-law of San Bernardino shooting suspect Syed Farook spoke Wednesday night at a press conference held by the Council on American-Islamic Relations.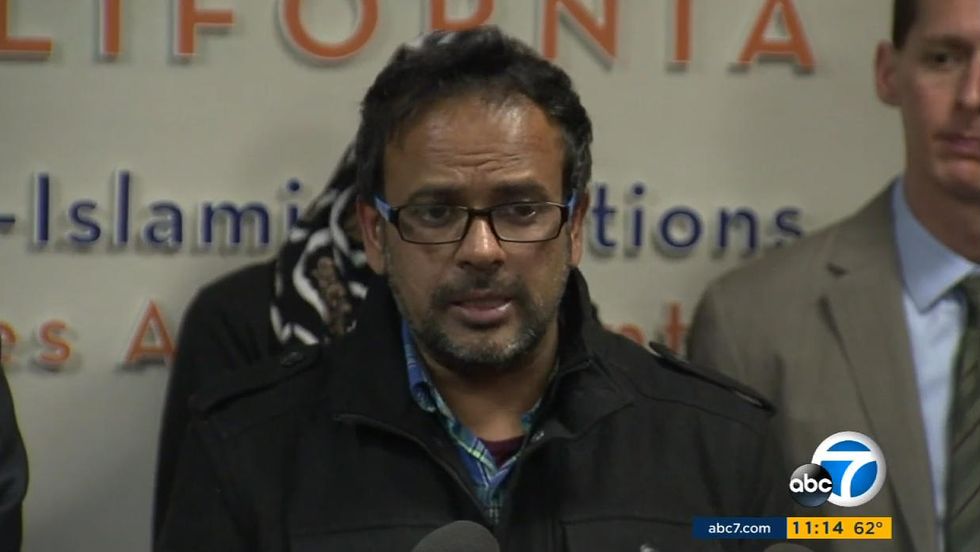 Image source: KABC-TV
"I am very sad, deeply sad and shocked something like this happened here in my community," Farhan Khan said. "I love this country, I'm living in this community for a long time and something like this happened here."
Khan, who is married to Farook's sister, said that he last spoke with his brother-in-law last week and that nothing seemed out of the ordinary then. He said Farook and his wife, Tashfeen Malik, had a baby girl about six months ago, KABC-TV reported.
The couple had taken the baby to drop her off at a relative's home Wednesday morning.
"On behalf of my family, we all are shocked and very sorry for what happened," Khan said. "I have no idea why [Farook] would do that."
Farook was one of three suspects who is believed to have opened fire at a social services facility in San Bernardino, California, Wednesday, killing 14 people and injuring 17.
(H/T: KABC-TV)
–
Follow Jon Street (@JonStreet) on Twitter