A resident walked out of his house Wednesday and captured on video the moment police caught up with two suspects in the San Bernardino shooting and the subsequent barrage of gunfire just a few doors down his street.
The clip began with the resident spotting police chasing the suspects' vehicle in his neighborhood.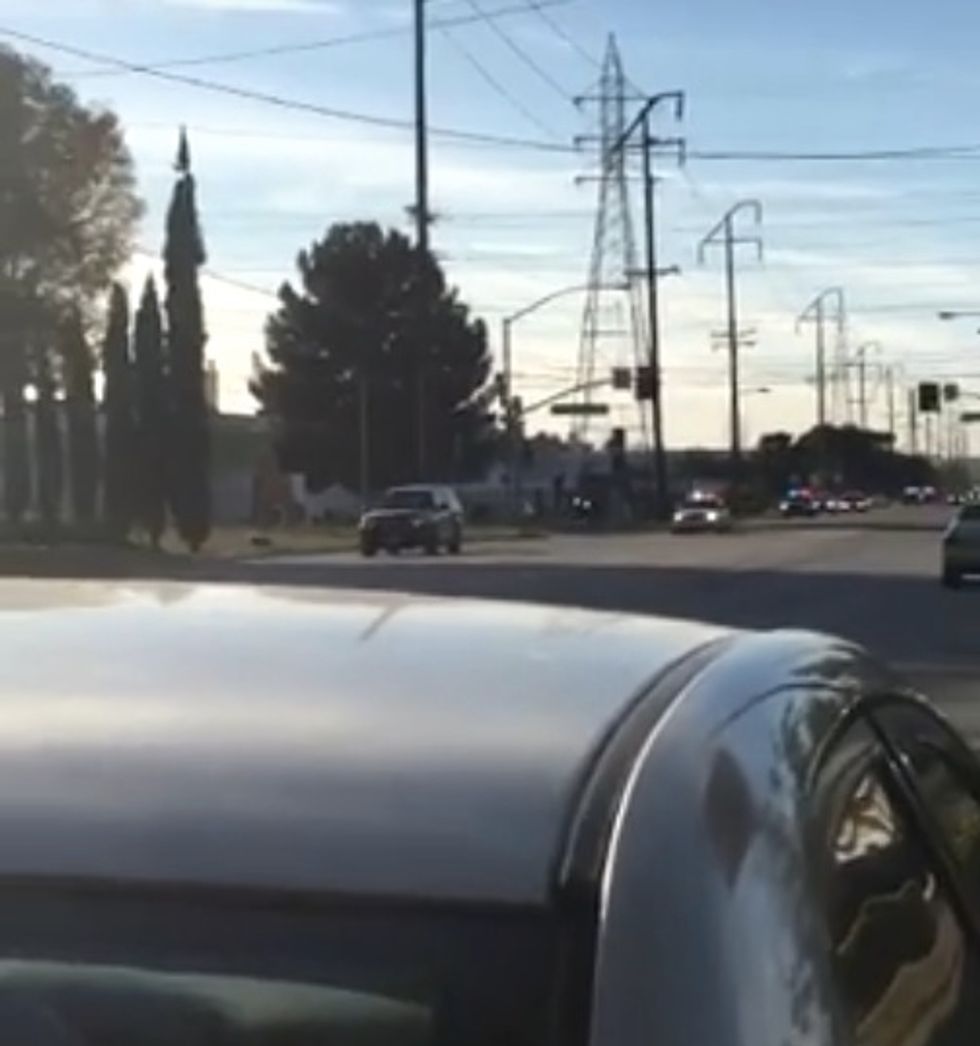 Image source: YouTube
After they passed by and stopped a few houses away, police converged on the suspects' vehicle and a barrage of gunfire ensued.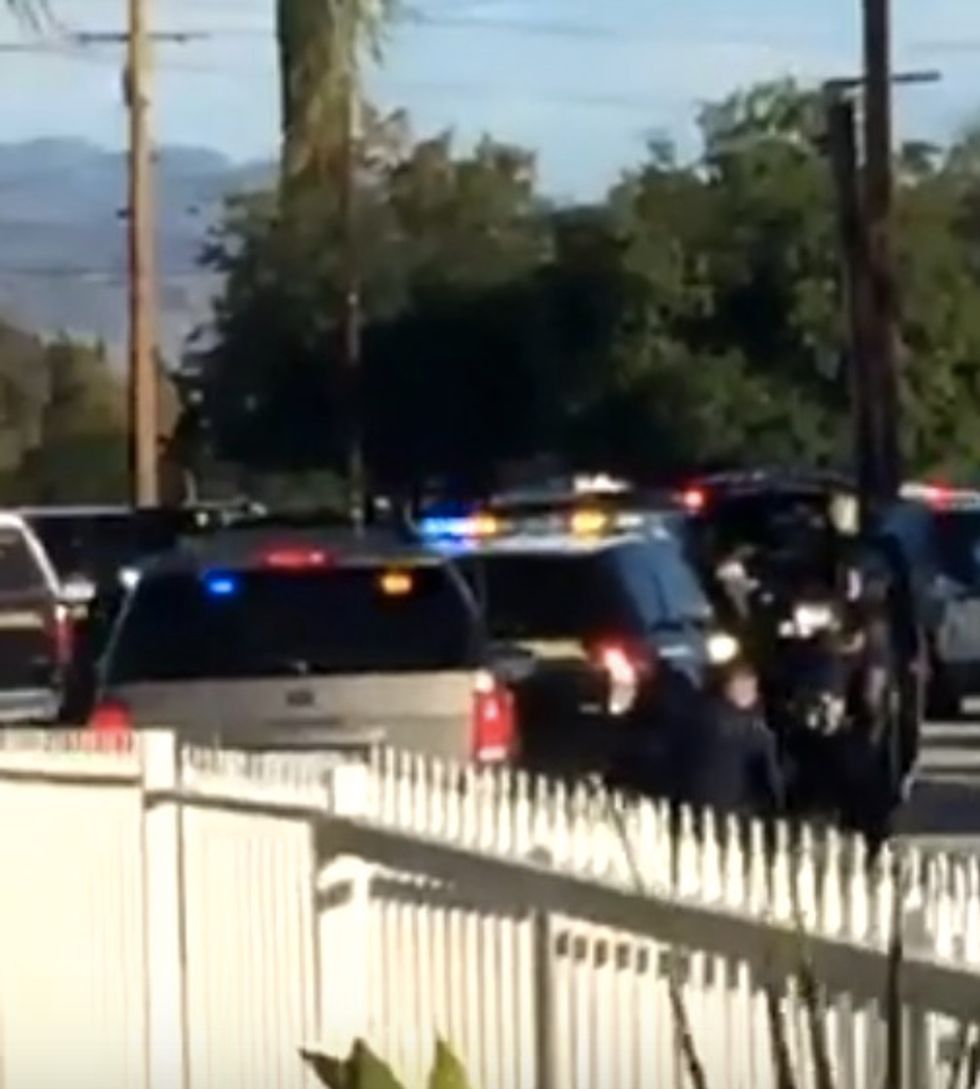 Image source: YouTube
"Holy s**t, guys!" the resident said as he pointed his cellphone camera at the scene. "F***in' shots rang out! ... Oh my gosh!"
The two suspects — Syed Farook, 28, and Tasfeen Malik, 27 — were killed in the fight with police.
As darkness fell, the police presence only increased on the resident's street.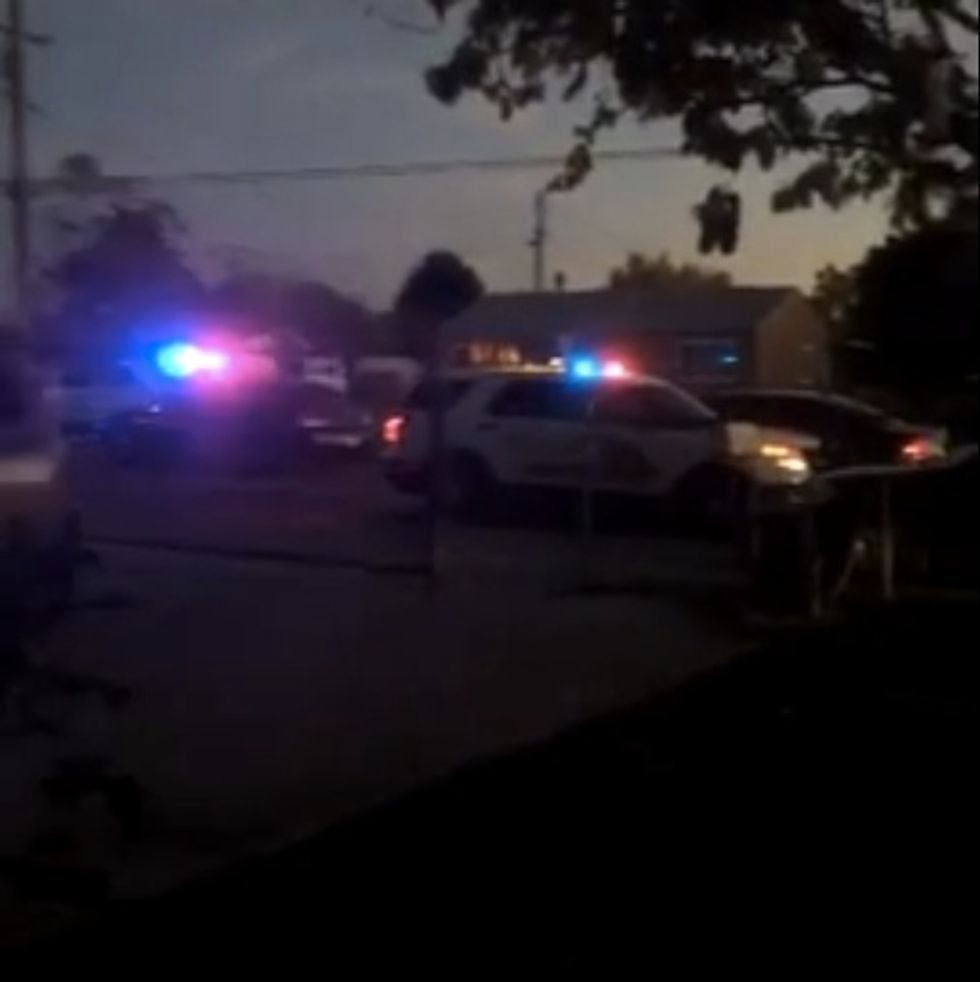 Image source: YouTube
He also pointed out what he said was the "bomb squad."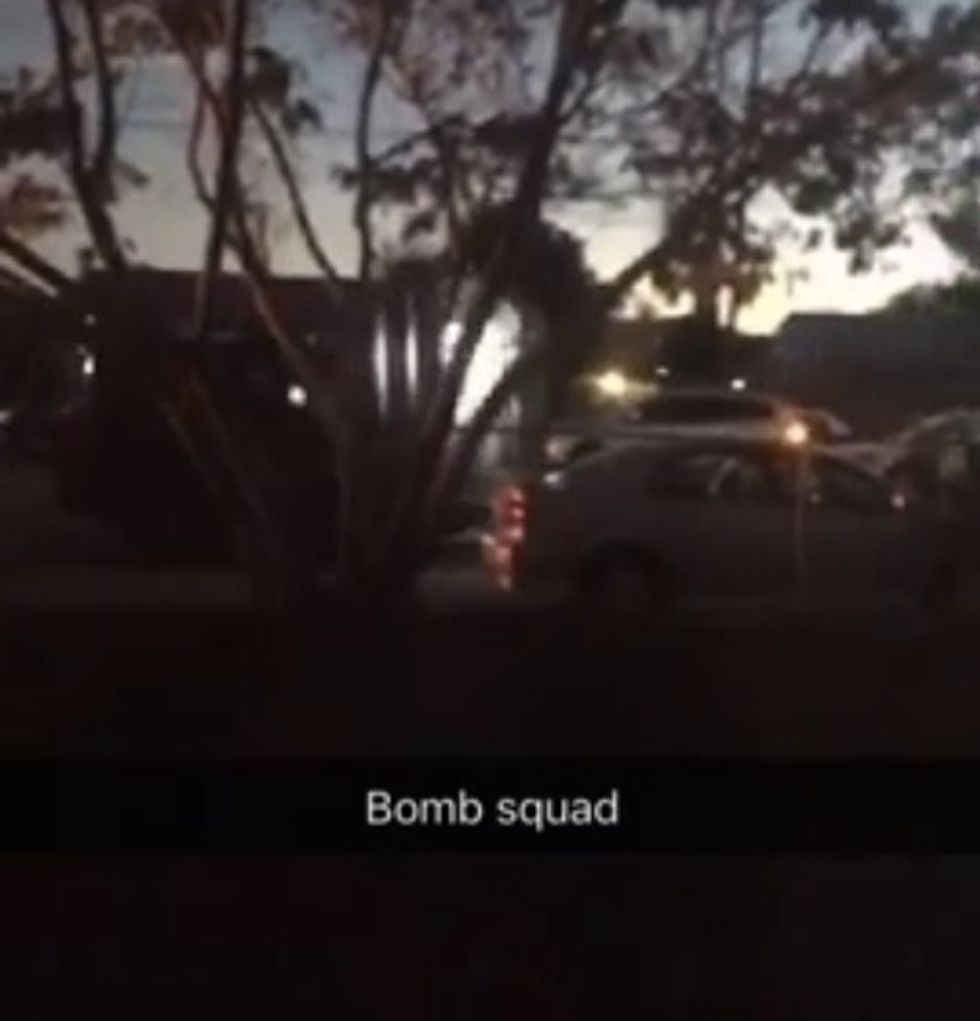 Image source: YouTube
(Content warning: Frequent use of profanity in below video)
—
Follow Dave Urbanski (@DaveVUrbanski) on Twitter