One of the hottest viral videos on the Internet shows parents how to calm a crying baby...in seconds.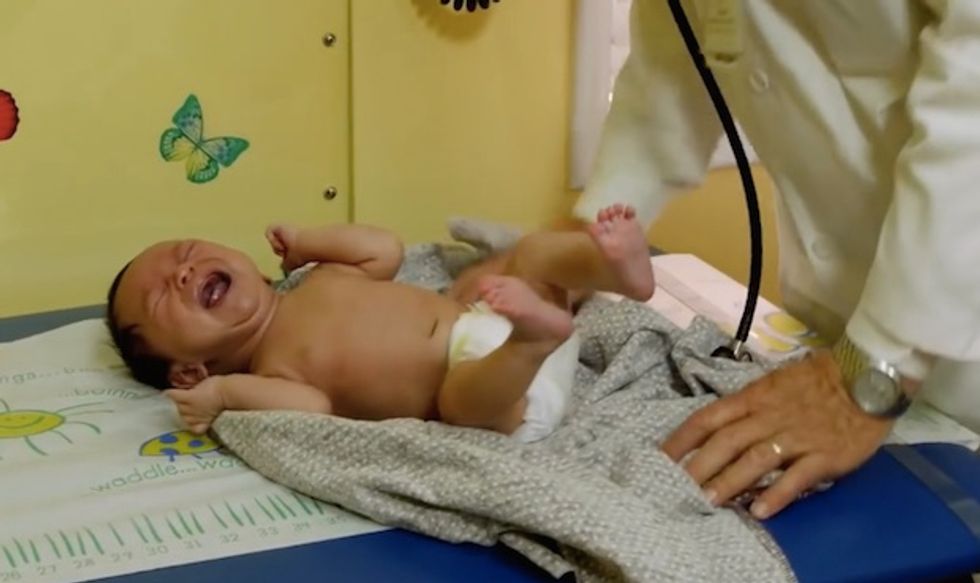 Image source: YouTube
A short video of American pediatrician Dr. Robert Hamilton's parental life hack was posted Sunday and currently sits with more than 5.5 million views. And, the video appears to be picking up steam, racking up more than 3 million views on YouTube just yesterday.
Hamilton's technique is simple. He secures the infant's arms against its chest and then holds the baby's diapered bottom with his other hand. While holding the baby at a 45-degree angle he gently rocks the baby.
If Hamilton's method doesn't work, he suggests two possible issues — your child may be sick or hungry.
Watch as Dr. Hamilton works his magic.
--
Follow the author of this story on Twitter and Facebook: