Police in San Francisco fatally shot a man Wednesday afternoon – and it was captured on video.
The man seen in the video, posted by Instagram user "daniggahot" shows a man on the sidewalk holding a knife while being surrounded by officers with guns.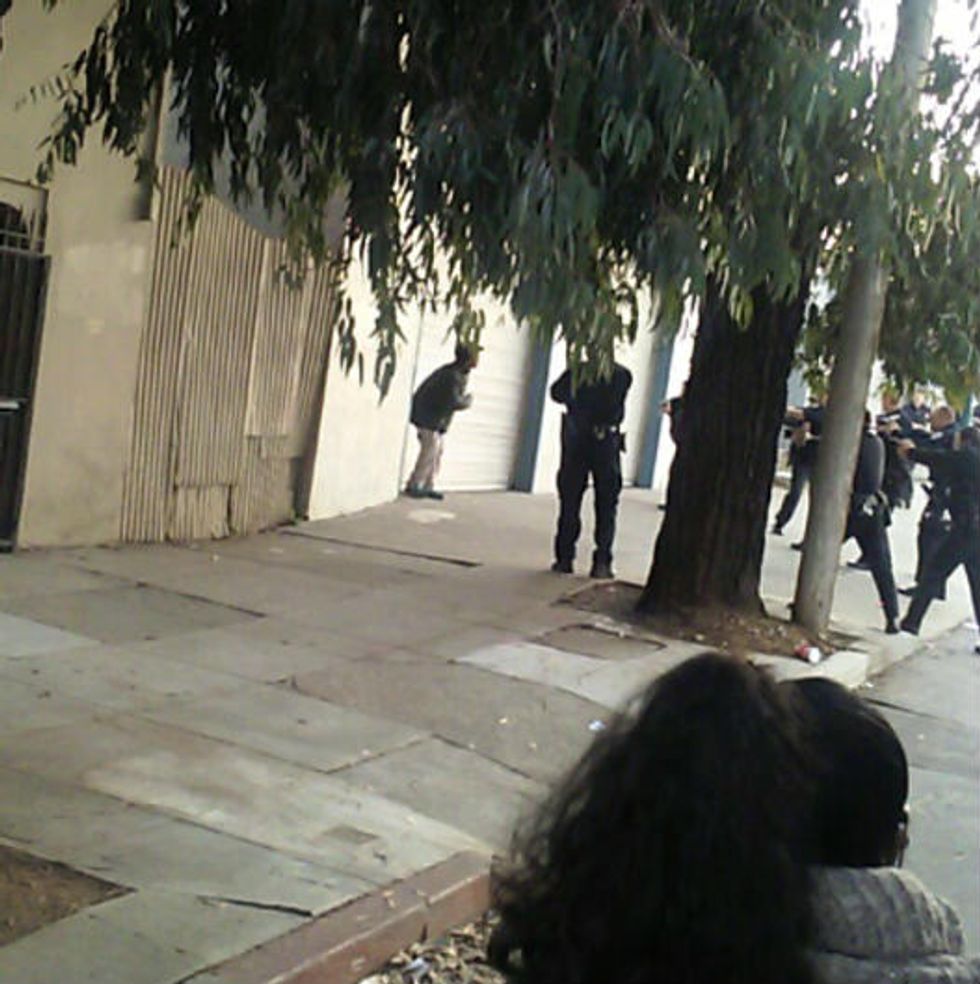 Image source: Instagram/@daniggahot
"Just drop it," one bystander is heard shouting at the man, moments before police opened fire.
Multiple gunshots can then be heard ringing out as the video cuts away to show the inside of what appears to be a bus.
"Oh my God," one witness yelled in response to the loud gunfire.
Police tried to subdue the man using non-lethal means, including with a beanbag gun, after another man told them he had been stabbed in the shoulder about half an hour earlier, the San Francisco Chronicle reported.
Police Chief Greg Suhr said the video shows that the man "does have the knife in his hand and he does move toward officers." San Francisco public defender Jeff Adachi, however, said he "was not posing a direct threat and certainly did not have to be shot."
(Content warning: Some readers may find this video disturbing.)
(H/T: Mashable)
–
Follow Jon Street (@JonStreet) on Twitter