SAN BERNARDINO, Calif. (TheBlaze/AP) -- The female shooter in the San Bernardino massacre is believed to have pledged allegiance to an Islamic State leader on Facebook during the deadly attack, three U.S. officials "familiar with the investigation" told CNN. Police say Sayed Farook and his wife, Tashfeen Malik, carried out a carefully planned attack in California, killing 14 and injuring 21.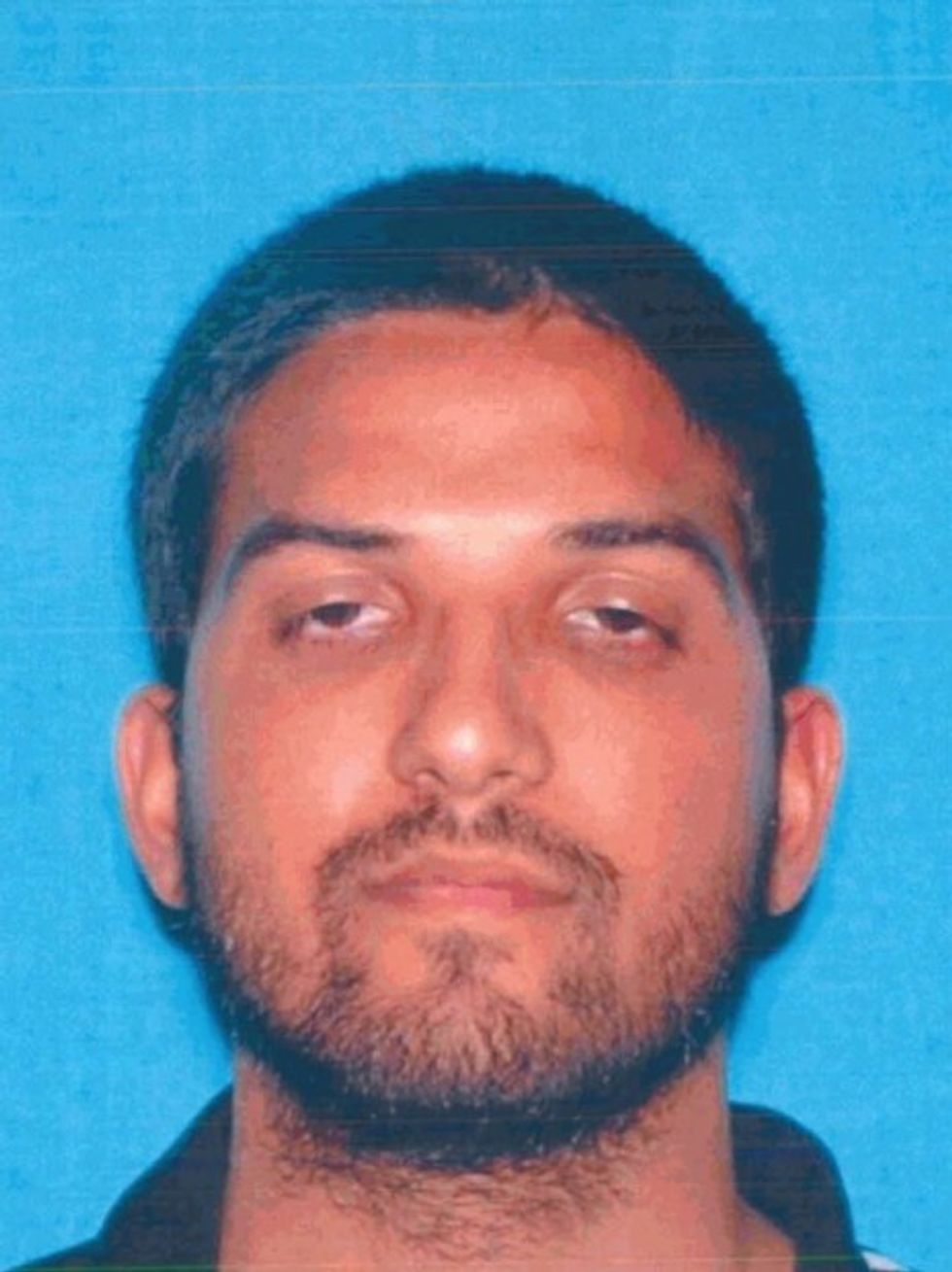 Image source: California Department of Motor Vehicles
The three U.S. officials said Malik posted a message on Facebook under a different name while the attack was underway, pleading allegiance to Islamic State leader Abu Bakr al-Baghdadi. The officials didn't reveal the evidence showing what led them to that conclusion.
It's not the first time a terrorist has taken to Facebook to pledge allegiance to the terrorist group before committing an attack.
Garland TX shooters Elton Simpson & Nadir Soofi also pledged allegiance to #ISIS prior to attack pic.twitter.com/nFBDlSdN2d

— Jim Sciutto (@jimsciutto) December 4, 2015
Authorities say that the couple sprayed as many as 75 rounds into the room before fleeing. They died four hours later and 2 miles away during a furious gunbattle with police.
The pair had more than 1,600 bullets when they were killed. Police said they also had 12 pipe bombs, tools to make more explosives, and well over 4,500 rounds of ammunition at home.
Police Lt. Mike Madden, one of the first officers to reach the room at the social services center, where Farook's colleagues from San Bernardino County's public health department had gathered, said the carnage was unspeakable, the scene overwhelming: the smell of gunpowder, the wails of the injured, the blood, fire sprinklers pumping and fire alarms blaring. All in a room with a Christmas tree and decorations on every table.
Syed Rizwan Farook was born in Chicago on June 14, 1987, to parents born in Pakistan. He was raised in Southern California.
The soft-spoken Farook was known to pray every day at San Bernardino's Dar Al Uloom Al Islamiyah mosque. That is where Nizaam Ali and his brother Rahemaan Ali met Farook.
The last time Rahemaan Ali saw his friend was three weeks ago, when Farook abruptly stopped coming to pray. Rahemaan Ali said Farook seemed happy and his usual self. Both brothers said they never saw anything to make them think Farook was violent.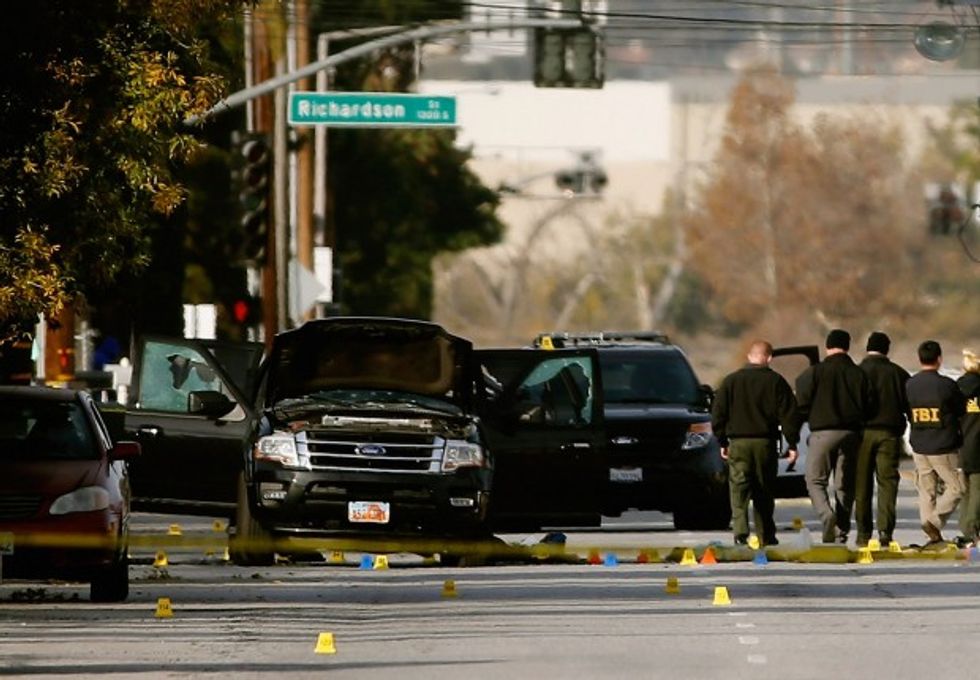 SAN BERNARDINO, CA - DECEMBER 03: FBI agents and local law enforcement examine the crime scene where suspects of the Inland Regional Center were killed on December 3, 2015 in San Bernardino, California. Police continue to investigate a mass shooting at the Inland Regional Center in San Bernardino that left at least 14 people dead and another 17 injured. (Photo by Sean M. Haffey/Getty Images)
They remember when Farook announced that he would be getting married, saying he had met his future wife online and that she was Pakistani. Farook told the brothers that he traveled to Mecca in Saudi Arabia last summer.
They said he was gone about a month before returning to the U.S. with his wife. Malik arrived on a K-1 visa for fiancées and with a Pakistani passport in July 2014, authorities said.
Even before the report on the possible Islamic State connection, investigators were said to be looking into whether Malik played a role in radicalizing Farook.
---