President Barack Obama delivered his primetime address on terrorism Sunday night from a podium in the Oval Office, striking many as unusual. But White House press secretary Josh Earnest pointed out Monday that Obama's predecessor did the same thing.
"In doing your homework, I'm sure you saw the pictures of President Bush standing before a podium in the Oval Office making a few announcements," Earnest said. "I think, in general, what we have found is, we reached the same conclusion that many of your colleagues in the television industry, which is when [TV reporters] go to the South Lawn [to deliver their reports], they call it a stand up for a reason."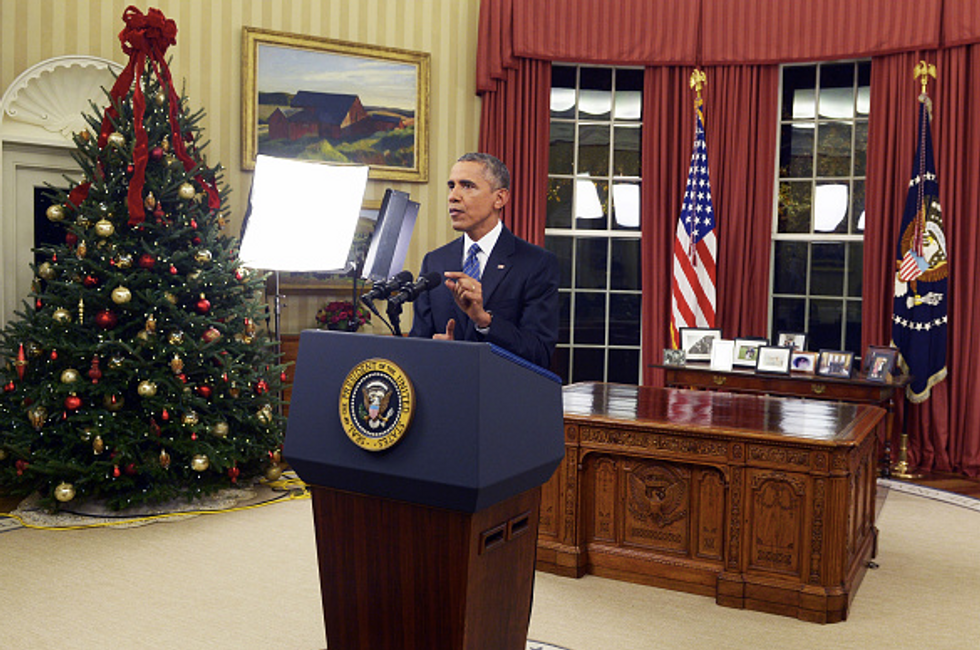 President Barack Obama delivers an address to the nation in the Oval Office of the White House in Washington, D.C., Sunday. Obama sought to soothe a nation shaken by the San Bernardino, California, terrorist attack with assurances that the U.S. is hardening its defenses. (Saul Loeb/Pool via Bloomberg)
President George W. Bush, having already previously nominated John G. Roberts to the high court, announced in September 2005 he was nominating Roberts as chief justice after the death of William Rehnquist.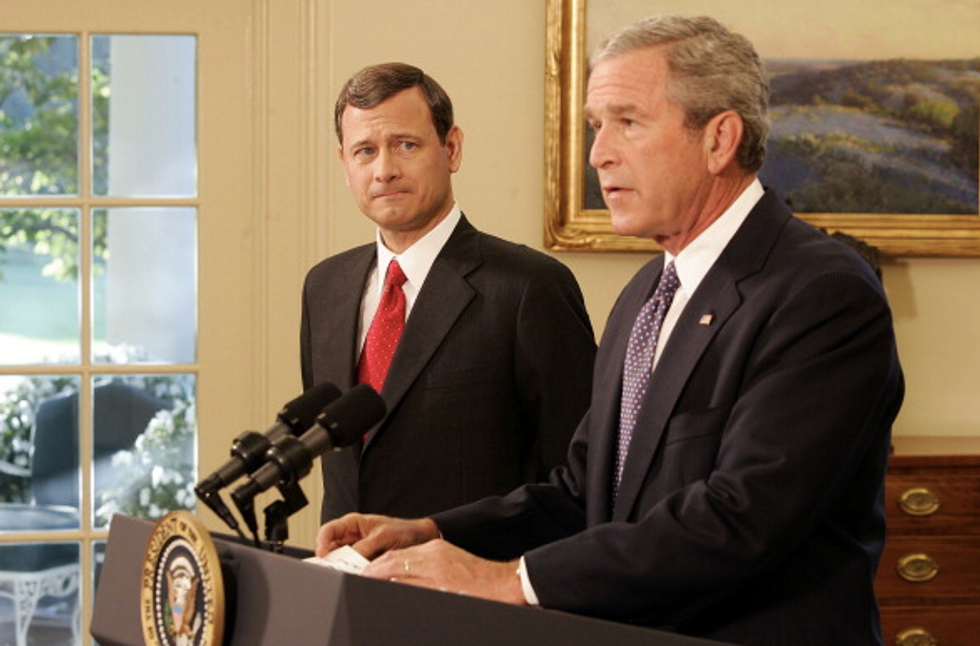 President Bush announces Supreme Court nominee John Roberts to be chief justice of the Supreme Court during a statement in the Oval Office Sept. 5, 2005. (Chuck Kennedy/MCT/MCT via Getty Images)
In October, Bush nominated White House counsel Harriet Miers to the court from the Oval Office. Her nomination was withdrawn after it was clear that she did not have support from Senate Republicans.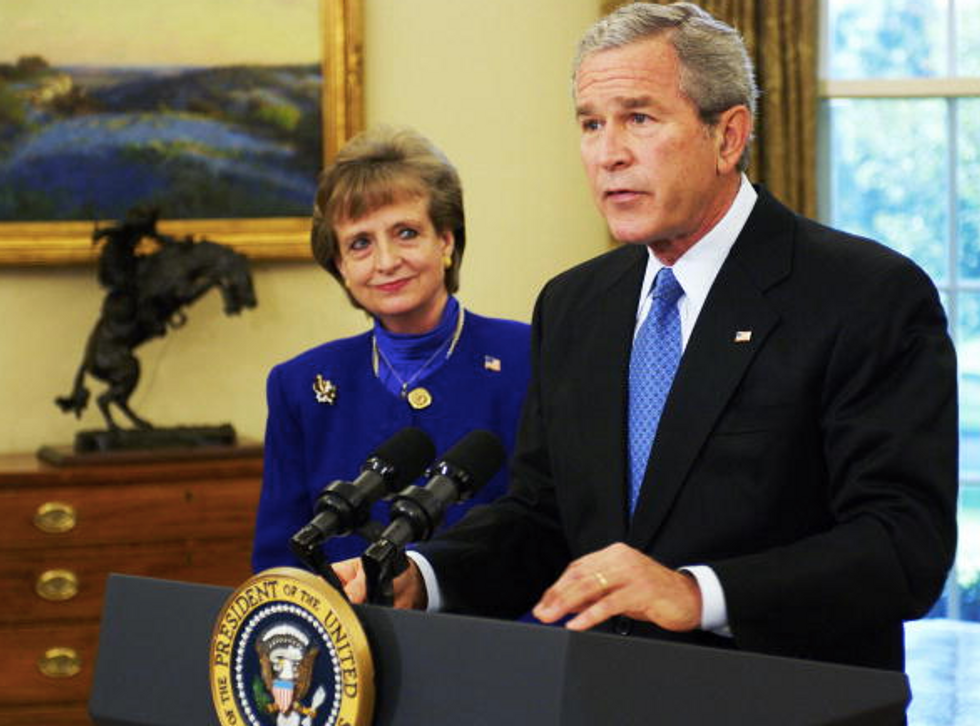 Supreme Court justice nominee Harriet Miers looks over at President George W. Bush as he announces her nomination to the Supreme Court Oct. 3, 2005, in the Oval Office at the White House in Washington, D.C. (Mandel Ngan/AFP/Getty Images)