The U.S. government will be announcing a new alert system to warn Americans about pending dangers, Homeland Security Secretary Jeh Johnson said Monday.
"We need a system that adequately informs the public about what we are seeing," Johnson said at a Defense One forum.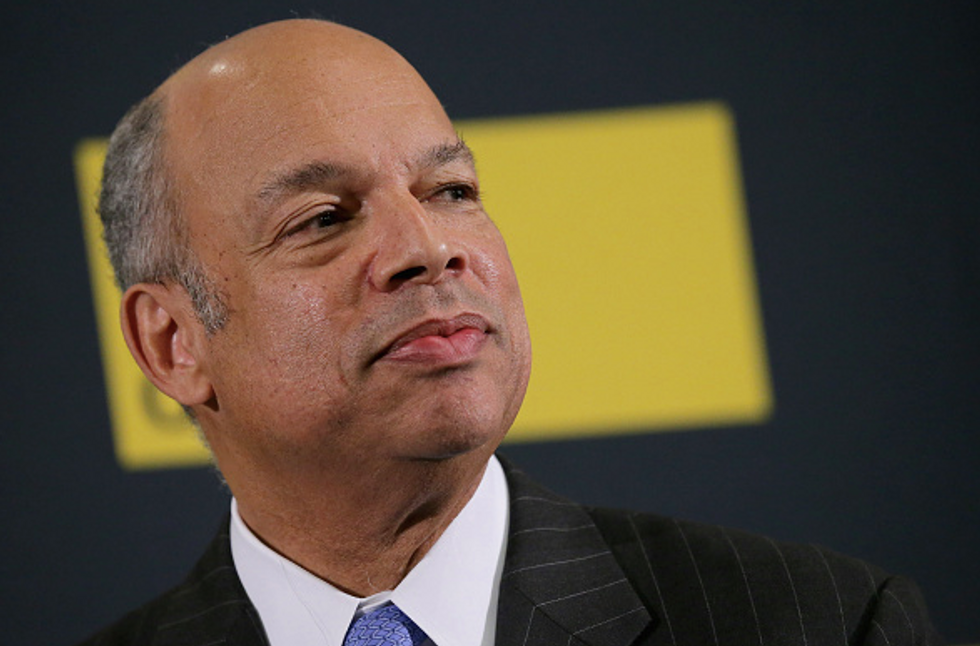 Homeland Security Secretary Jeh Johnson participates in a conversation during an event sponsored by Defense One at the District Architecture Center in Washington, D.C, Monday. In the wake of mass shootings in Paris and San Bernardino, California, Johnson announced that the Department of Homeland Security will be replacing the National Terrorism Advisory System with a system that will do a better job of informing the public about heightened security situations. (Chip Somodevilla/Getty Images)
The National Terrorism Advisory System provides alerts based on credible information on a possible threat, replaced the color-coded alert system in 2011. Johnson said more changes are on the way in the coming days.
The NTAS has such a high bar for alerts that it was almost never used. Johnson said the government had to do a better job of informing the public.
"We need to get ... to a new system with an intermediate level," Johnson said
His announcement comes one day after President Barack Obama delivered a primetime address about terrorism. Last week, 14 people were murdered when at a mass shooting in San Bernardino by two Muslims who federal investigators believe were radicalized.
Johnson also mentioned changing the alert system after five U.S. service members were murdered in Chattanooga, Tennessee.
(H/T: Reuters)