Witnesses said a man was attempting to enter parked cars along a New Orleans street Saturday night and was finally successful, getting into a woman's unlocked vehicle — while she was inside it, texting.
The woman put her vehicle in reverse, and the man fell out, WVUE-TV reported.
You'd think the guy would call it night after that, but no dice.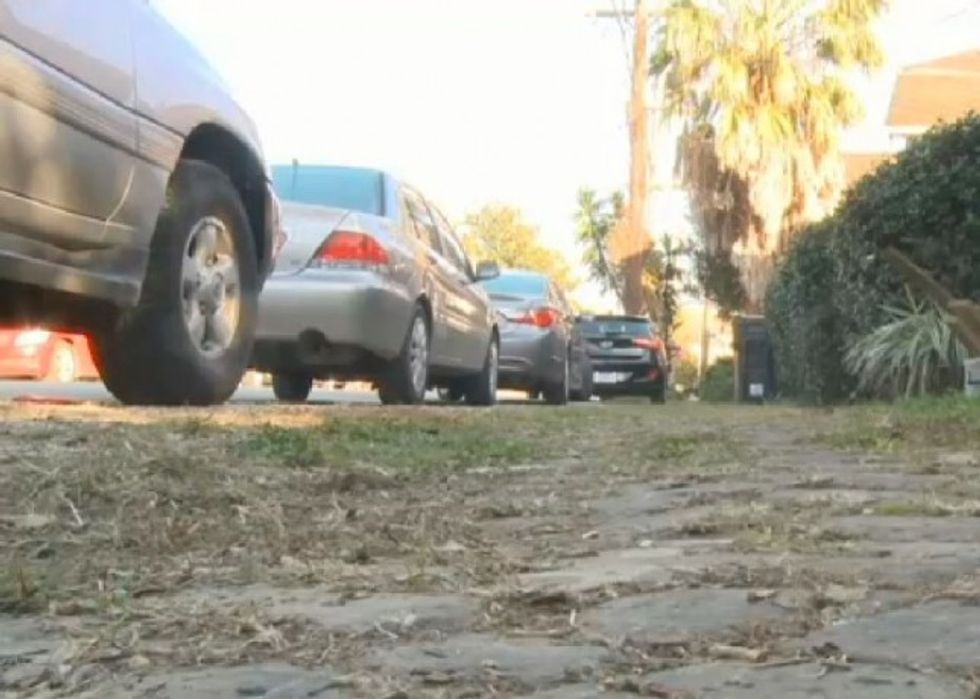 Image source: WVUE-TV
The 62-year-old headed to another street where police said he tried to break into another car — and the owner confronted him.
But police said the alleged crook was holding a "large stick" and started beating the car owner with it, WWL-TV reported.
Having about enough of that, the car owner retreated into his house — but not for long.
Police said he emerged with a gun and twice shot the stick-wielding thug who was chasing after him.
Police said Jordan Lowe, who was shot, is stable at a hospital. The victim was bruised and needed stitches for a cut from the attack.
The victim said police told him Lowe is from Austin, Texas, and was visiting friends in town.
The victim told WVUE off camera that before he shot him, Lowe was behaving erratically and followed him all the way on to his front porch.
"I'm glad he was able to protect himself and his family," a neighbor told WVUE.
FOX 8 WVUE New Orleans News, Weather, Sports, Social
This story has been updated.
—
Follow Dave Urbanski (@DaveVUrbanski) on Twitter