If it weren't for that alligator, a young Floridian burglar would have probably gotten away.
According to police, 22-year-old Matthew Riggins told his girlfriend that he was going to be breaking into homes in the Barefoot Bay area on the night of Nov. 13. After he and another suspect were spotted by police, they took off running toward a pond. But strangely, police reported that they could hear "hollering" from one of the suspects.
That hollering most likely occurred when Riggins met the 11-foot alligator in the pond as he attempted to hide.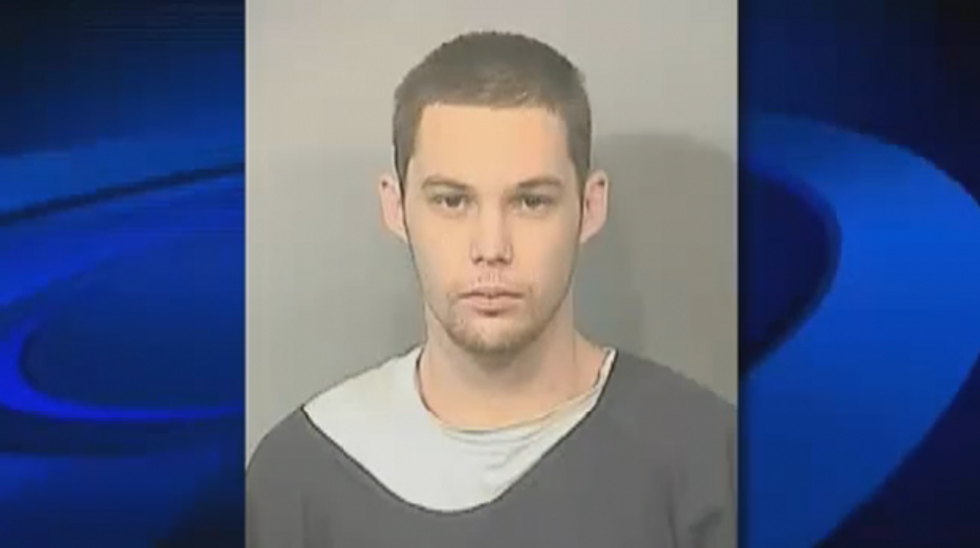 Matthew Riggins, 22, died from an alligator attack when he tried to hide from police. (Image source: KSLA-TV)
KSLA-TV reported that Riggins' body — showing the telltale signs of an alligator attack — was found floating in the pond 10 days after the night he went on the alleged burglary spree. According to WFTV, police said Riggins died from drowning, likely during the alligator attack.
The same gator that met Riggins was found by the Brevard County Sheriff's Office while they were attempting to retrieve the young man's body. It had to be euthanized, and a medical examiner found evidence inside of the animal's stomach of how the young man was killed.
KSLA did not specify exactly what that evidence was.
"I would say it was poetic justice, if you want to sit there and steal from people," Chuck Stokes, a Barefoot Bay resident, told KSLA.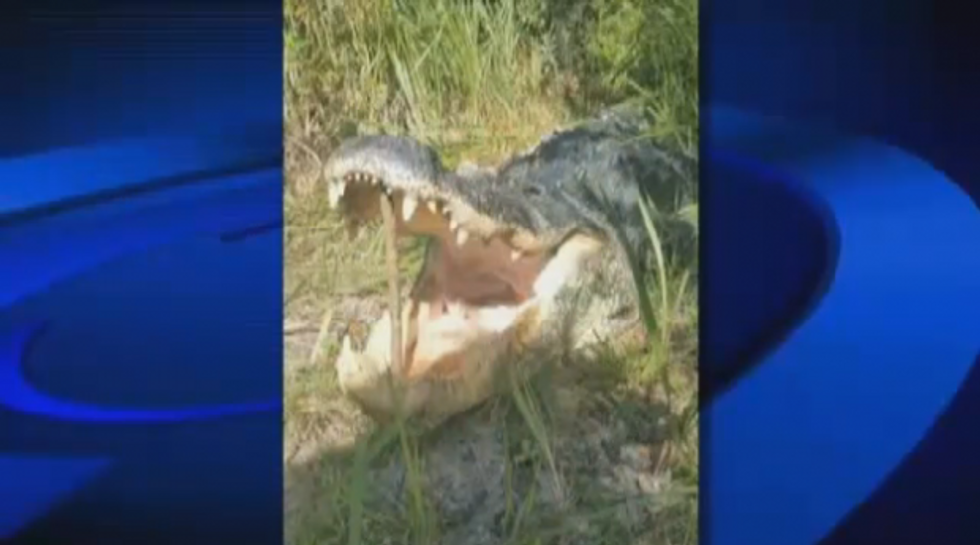 A medical examiner found evidence of Riggins' death inside of the animal. (Image source: KSLA-TV)
"He hid in the wrong place," another resident, Laura Farris, said.
According to police, Riggins called his girlfriend to alert her that he was hiding from police that fateful night. His family reported him missing later that day.
"He probably went into the lake to hide from the officers and the dog, and at some point he came across that gator,"  Maj. Tod Goodyear of the sheriff's office  speculated.
"To hide somewhere to try and get away, and then meeting up with an animal like that, no, I've never had that happen before," Goodyear said.
Stokes told KSLA that the other suspect has not been cooperating with law enforcement officials. According to KSLA, no one has been charged yet.
(H/T: KSLA-TV)