The suspected ringleader of last month's Paris terror attacks, Abdelhamid Abaaoud, allegedly slipped through the grasp of Greek police, following an operation last January that set out to capture him.
According to BBC News, the operation, which happened in Athens, came after it was discovered that Abaaoud was running a Belgian terror cell via a mobile phone in the Greek capital.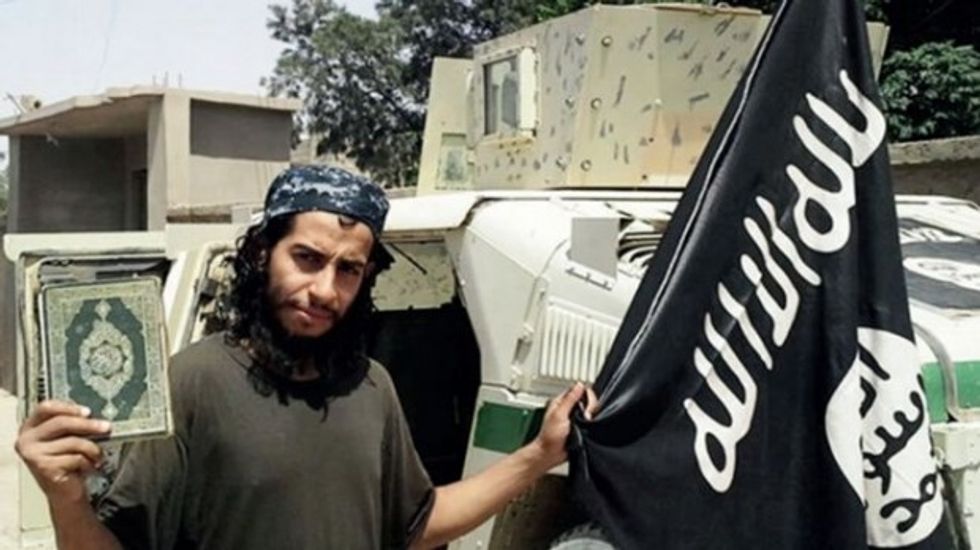 Image credit: Associated Press
The BBC's Belgian anti-terror source said that the Athens operation was scheduled to take place prior to a separate terror raid in Verviers, Belgium. The Belgium raid, which took place Jan. 15, 2015, left two suspected jihadis dead.
More from the BBC:
Anti-terror sources told the BBC that a senior Belgian police officer was in Athens co-ordinating the hunt for Abaaoud with his Greek counterparts before the raid on the Verviers cell.

It remains unclear why or how Abaaoud slipped through the Greek net. There may have been an attempt to track him down to a city centre square by tracing the signal of his mobile phone. But that did not work.
Athens police did, however, carry out two raids on Jan. 17. Despite failing to apprehend Abaaoud, police extracted DNA evidence from both raids that was eventually connected to Abaaoud.
According to a BBC report from November, Abaaoud had been implicated in four of six foiled Islamic State attacks in France this year.
—
Follow the author of this story on Twitter and Facebook:
[facebook //www.facebook.com/plugins/like.php?href=