An individual with access to New York Daily News senior justice columnist Shaun King's official Gmail account sent out a flurry of bizarre emails in response to a request for comment from TheBlaze Monday night.
Over the course of the last few days, King — a prominent Black Lives Matter leader — has deleted approximately 70,000 tweets from his Twitter account, leaving only a few hundred still posted to his profile.
The mass deletion came after King tweeted that gun owners might be compensating for small penises and low sex drive. After his tirade, many pointed to earlier tweets King had published proclaiming to be a gun owner himself.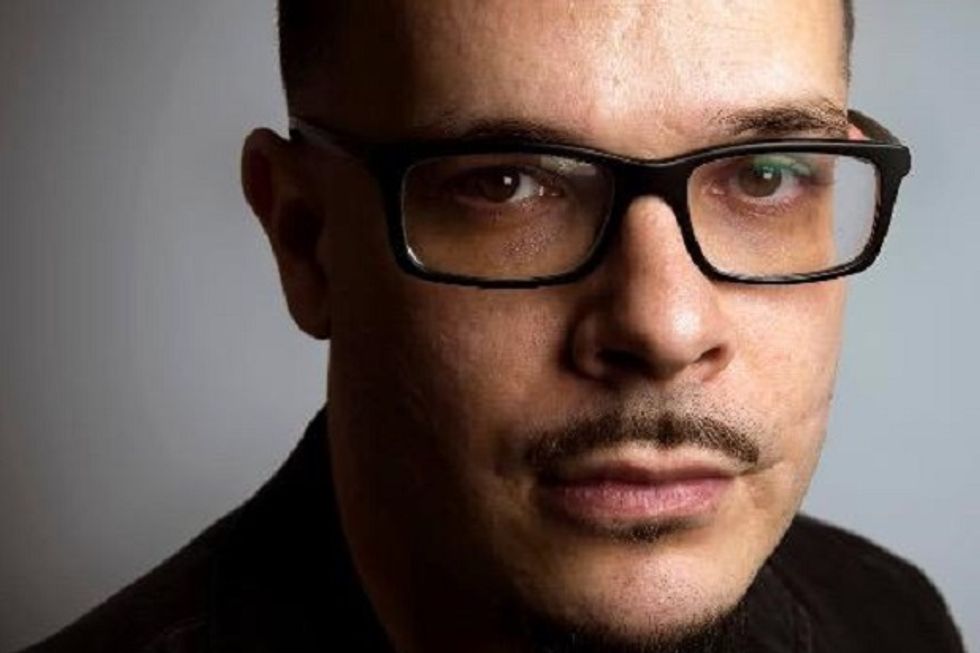 Image source: Twitter
Milo Yiannopoulos, a reporter at Breitbart, wrote King asking for comment: "Why are you deleting your tweets? Is it because you were embarrassed about your past statements on firearms coming to light?"
The response Yiannopoulos received absolutely stunned him. He wrote on Twitter it was the "best email" he had ever received.
"I cannot overestimate how insane the email I'm about to share is," he tweeted before publishing the email.
Here's a transcript of a portion of the message Yiannopoulos received:
Can you confirm that you are mass-deleting tweets?

Tens of thousands of people all over the world deleted just 2-3 tweets a piece over the past few days.

Are you using an automated tool or is your "administrative team" achieving this feat manually?

It's all manual. We gave out Shaun's Twitter password to the volunteers and asked them to all do it by the end of the day today. They were from 150 countries combined.

Why are you deleting your tweets? Is it because you were embarrassed about your past statements on firearms coming to light?

When Shaun realized you were strangely obsessed with him, he had no idea you'd comb through his tweets. Once it got really creepy for Shaun and his family that you seemed to love and hate, worship and despise him, Shaun's admin team decided that you were too dangerous. Legal counsel at several British media companies told us that they thought you had actual psychological challenges/disorders.

Would you like to expand for the benefit of our readers on your views that guns are "phallic" symbols? Did you find wielding a loaded handgun, as described in your 2008, 2009, 2012 and 2013 tweets, sexually gratifying?

Phallic symbols are all throughout society. Shaun believes that white supremacy drives NRA gun policies in this country. Furthermore, white supremacy is actually fear masked as superiority. Racial symbolism is present throughout the world, be it in depicting Jesus as an effeminate European, a firearm, the game of pool, etc.
Yiannopoulos told TheBlaze the email was like nothing he had ever seen before.
"Mulder was right! Aliens are real. I know this because they have visited my inbox. How else to explain the extraordinary rant I received from Shaun King's email account when I asked a series of perfectly reasonable questions?" he wrote in an email.
Yiannopoulos added, "It's nice to see King finally responding to requests for comment -- even if his emails are offensive, insulting and contain wildly implausible claims. I say 'nice,' but who am I kidding... it's the best thing ever! I had no choice but to share his remarkable, almost childlike imagination with the world."
Upon seeing the bizarre message sent to Yiannopoulos, this reporter reached out to King for comment and asked if the email sent to the Breitbart reporter was serious in nature.
A response from King's account was dispatched, though it was unclear who exactly authored it:
Shaun didn't write the email but I was very serious, in fact. Every word of that was accurate.

Shaun thinks Glenn Beck and The Blaze are modern day publications for white supremacy. You are a pseudo/neo Klansman.

You have knowingly and deliberately spread lies and fabrications on Shaun for months because you are an immoral person. You have zero integrity. Even when Shaun has offered the truth, you went with lies. The officer who helped Shaun when he was assaulted told us that you played him as well and that he told you and others he knew Shaun was bi-racial but that you left that out.

You add no redemptive value to the earth Oliver. Also, I just googled your name and you are a terrible writer. I couldn't find one well written piece from you. Smut mainly. Conservative porn.
That email was followed up by another:
Also, years ago, Shaun was a HUGE Glenn Beck fan. He couldn't believe that you all never found the dozens of tweets he wrote praising him. More than any tweets we had volunteers delete, it was the Glenn Beck tweets that truly hurt Shaun to delete.

I very literally think Shaun cried this afternoon over deleting his beloved Glenn Beck tweets. They were special to Shaun.

We paid people $1 per tweet they deleted. In total it will cost Shaun somewhere in the ballpark of $125,00 to delete all of his tweets.
When asked who was replying to the emails, TheBlaze received the following email:
Shaun has hundreds of volunteers from all over the world who respond to these emails.

With 5 kids, he's typically in bed by 10:30-11pm.

He stopped using this email address personally a few months ago when you tried to assassinate him Oliver. We believe you are flying drones over his house and at his wife's job.
In another email, a jab at this reporter's ethnicity was taken.
"Are you Indian?" said the email, which contained an attached photo of this reporter. "It looks like you are trying to hide your ethnicity in your latest pics."
This reporter is not Indian, but of Persian descent.
.@ShaunKing's apparent representative tells me, "You add no redemptive value to the earth Oliver."

— Oliver Darcy (@Oliver Darcy) 1449553509.0
It was never made clear who was sending emails out using King's official email address, but several subtle references to the Atlanta area were made in the exchanges. King, who has never seemingly claimed his email was ever hacked, lives in Atlanta.
As the messages were sent out, King announced on Twitter that some of his "friends" had created a website aimed at dispelling conservative "lies" about him.
Multiple attempts were made Tuesday to contact the New York Daily News for comment, but neither a spokesperson or the newspaper's editor-in-chief responded.
King has not addressed the bizarre flurry of emails sent from his account on Twitter.
—
Follow the author of this story on Twitter and Facebook: