The Facebook post by one of the San Bernardino shooters that pledged allegiance to the Islamic State is now believed to have been from both shooters, according to senior law enforcement officials.
According to the Washington Post, the Facebook post said "we pledge allegiance" to the leader of the Islamic State, specifically using the name of the emir, Khalifah Abu Bakr al-Baghdadi Al Qurashi. 
One law enforcement official told the Washington Post that the posting seemed to be garbled.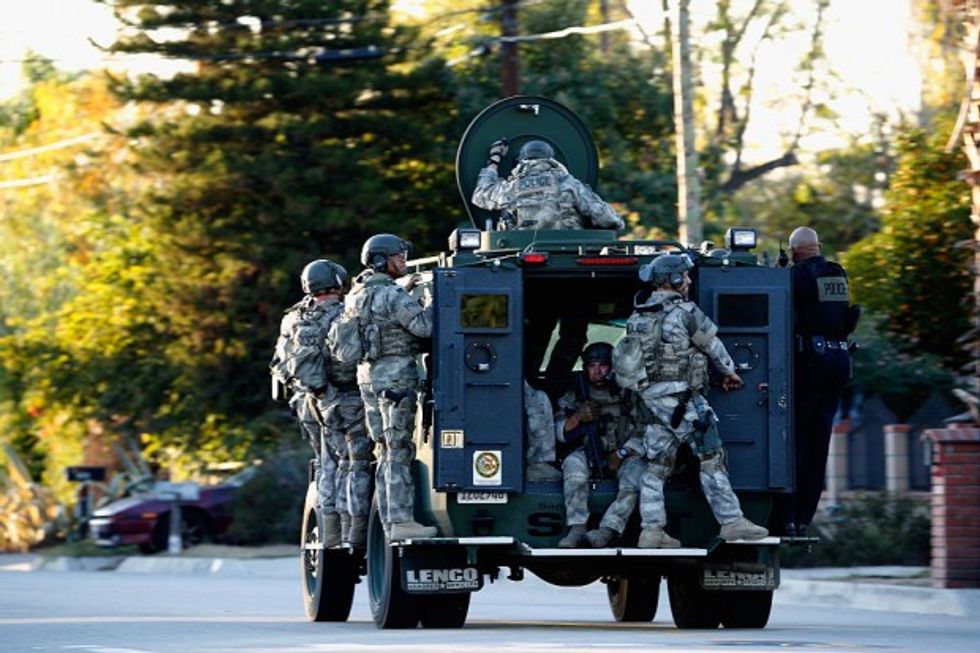 SWAT officers enter an area where suspects were believed to be after the shooting at the Inland Regional Center in San Bernardino, California, Dec. 2. (Getty Images/Sean M. Haffey)
The shooters, husband Syed Farook and wife Tashfeen Malik, reportedly posted the message on the social media account around the same time police say they walked into a social service center where Farook was employed and fatally shot 14 people, leaving more than a dozen others injured.
The FBI is investigating just how and when the pair became radicalized as well as who influenced whom.
"It's looking like they were on the same path at the same time," an official said.
(H/T: Washington Post)