MINNEAPOLIS (AP) — Another Minnesota man has been charged with conspiring to help the Islamic State.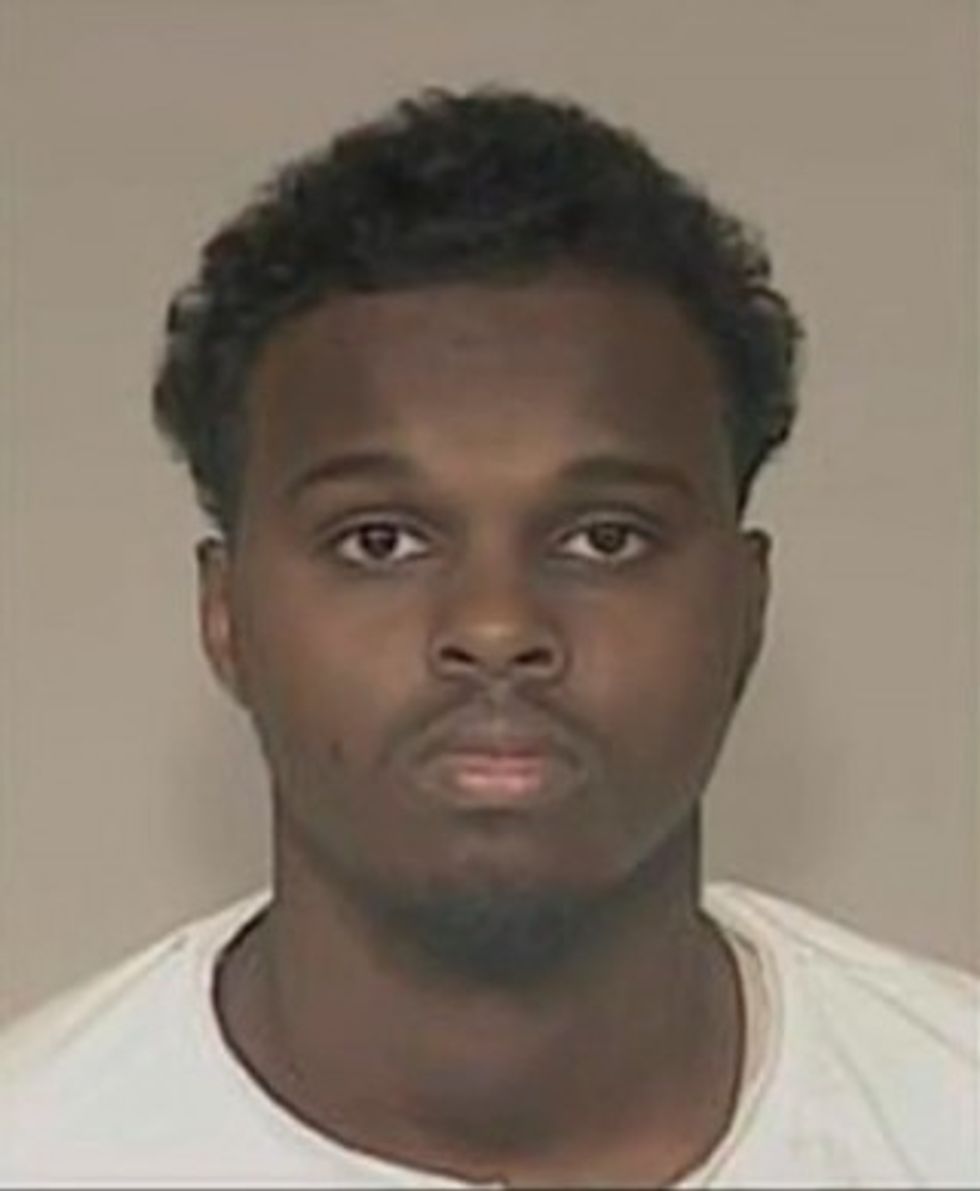 Abdirizak Mohamed Warsame (Image source: WCCO-TV)
Abdirizak Mohamed Warsame, 20, of Eagan was charged Wednesday by criminal complaint with conspiracy to provide material support to a foreign terrorist organization.
Court documents allege Warsame tried to help other young men from Minnesota's Somali community travel to Syria to fight for the Islamic State. Nine others in that group have already been charged, authorities say.
The documents allege Warsame and others settled on a plan of going to Syria by way of Mexico.
According to an FBI special agent's affidavit, one man who was planning to leave for Syria appointed Warsame to replace him as "emir," or leader, of the group.
"As the new emir, Warsame immediately encouraged those with passports and money to travel to Syria by the end of the upcoming summer," the affidavit said.
The document says Warsame gave another man $200 for an expedited passport application. Warsame also applied for a U.S. passport on an expedited basis but was denied. Warsame eventually obtained a passport in August 2014, the affidavit said.
One man made reservations for a May 2014 flight from Minneapolis to Istanbul, Turkey, with the intention of going on to Syria the document said. The day before the man was to leave, Warsame accompanied the man and two others to a public library where the man printed out his itinerary. The four men then went to a mall and shopped for items needed for travel, according to the affidavit. The man who planned to fly to Turkey was stopped at Minneapolis-St. Paul International Airport by FBI agents, who prevented him from boarding his flight.
FBI spokesman Kyle Loven said Warsame was arrested Wednesday night and is in custody. He's expected to make an initial appearance Thursday in U.S. District Court.
Court records don't list a defense attorney. The Associated Press wasn't immediately successful in reaching relatives of Warsame's through a community activist.
Five Minnesota men are scheduled to stand trial in May on charges including conspiracy to provide material support to a foreign terrorist organization and conspiracy to commit murder outside the United States, which carries a maximum sentence of life in prison.
The men have been described as friends in Minnesota's Somali community who recruited and inspired each other to join the Islamic State. Some of them communicated with Islamic State members overseas, some took steps to get fake passports, and some played paintball to prepare for combat, prosecutors say.
Three other members of the group have already pleaded guilty to conspiracy to provide material support to a foreign terrorist organization and are awaiting sentencing. Authorities say the ninth is in Syria.
About a dozen Minnesota residents have traveled to Syria to join jihadist groups there since late 2013. In addition, more than 22 young men from Minnesota's Somali community have left the state since 2007 to join al-Shabab in Somalia.
Associated Press reporter Amy Forliti contributed to this report.
—
Follow Dave Urbanski (@DaveVUrbanski) on Twitter