A custody battle is brewing over the orphaned 6-month-old baby who was left behind by San Bernardino terrorists Syed Farook and Tashfeen Malik, with a closed hearing held earlier this week yielding no long-term decisions surrounding the baby girl's future.
The baby, whose name has not been made public, remains in the custody of the San Bernardino County Child Protective Services, though Saira Khan, Farook's sister, has said that she and her husband would like to adopt and raise the child, the Daily Mail reported.
"For the time being, we want her to enjoy her innocence," Khan told ABC News in the wake of the shooting that killed 14 people. "You know, we don't want her to know everything, but I think eventually she will find out probably on her own."
Khan and her mother attended a custody hearing on Monday, according to a statement from the Council on American-Islamic Relations' Los Angeles office. The family members were accompanied by Fatima Dadabhoy, a lawyer with the Muslim civil rights group.
"The family is naturally distraught at the separation and are eagerly awaiting to obtain custody of the six-month-old girl," the press statement reads. "CAIR-LA is working to make sure that the baby is placed with a Muslim foster family while she remains in the custody of San Bernardino County Child Protective Services."
The Council on American-Islamic Relations said that it is working to ensure that the baby girl is "swiftly reunited with her family."
This call came amid reports that the FBI purportedly found an empty GoPro package, "vice grips," shooting targets and other items in a vehicle owned by Rafia Farook, Farook's mother.
A second custody hearing is scheduled for January, with experts telling Fox News that they believe that the baby will likely be placed with a foster family beforehand, and will probably not end up with blood relatives.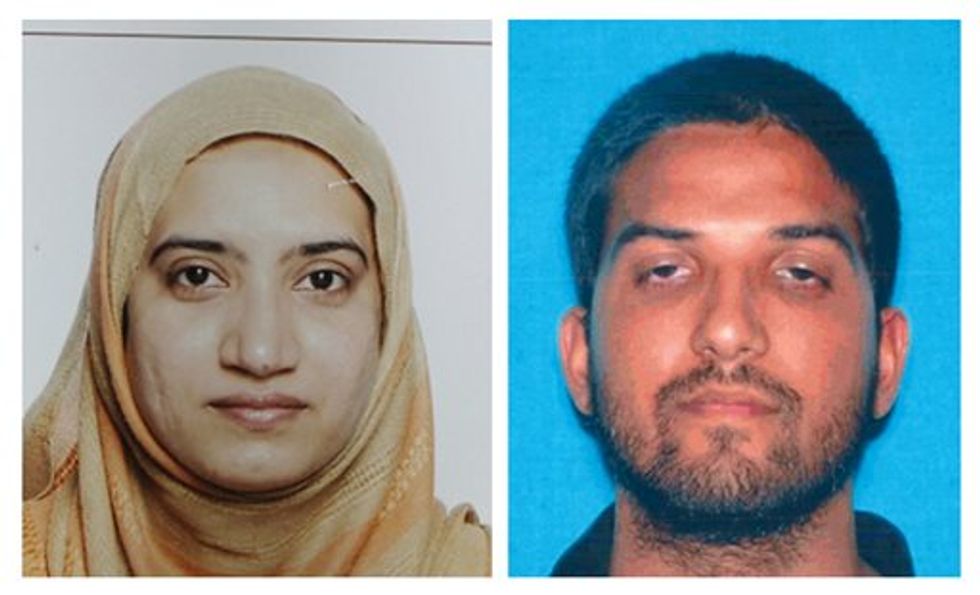 This undated combination of photos provided by the FBI, left, and the California Department of Motor Vehicles shows Tashfeen Malik, left, and Syed Farook. (FBI, left, and California Department of Motor Vehicles via AP)
And considering that Rafia Farook lived with the terrorist couple, it's likely that skepticism about how much — if anything — she knew about the attack will impact that custody decision, experts contended.
"If there is any evidence of even tacit knowledge, involvement or participation, it would certainly give a Family Court judge concern over placing a child in that environment," said criminal-defense attorney Troy Slaten.
David Wohl, a family attorney, added, "I doubt very much the child in question will be placed with the family members."
Read more about the debate here.
--
Follow the author of this story on Twitter and Facebook: