KANDAHAR, Afghanistan (AP) -- A Taliban assault on an airport in the southern Afghan city of Kandahar that has been underway for nearly 24 hours has killed 37 people, the Defense Ministry said Wednesday.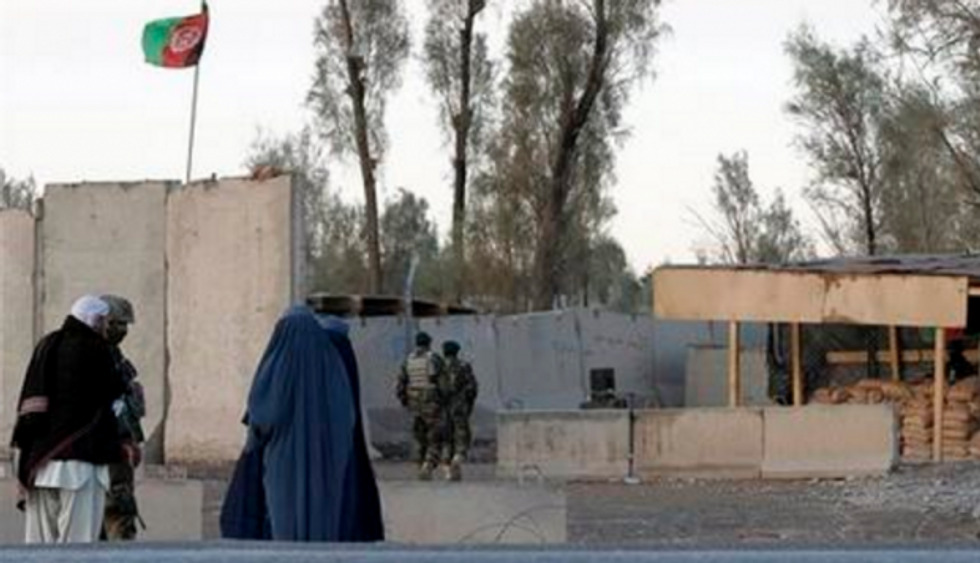 Civilians wait as Afghan security forces guard at the main gate of Kandahar civilian airport during a clash between Taliban fighters and Afghan forces, in Kandahar, Afghanistan, Wednesday, Dec. 9, 2015. An Afghan official says the Taliban have launched an attack at the airport in the southern city of Kandahar, where clashes are still underway. (AP Photos/Allauddin Khan)
A ministry statement said another 35 people have been wounded in the assault, which began Tuesday. It said nine attackers have been killed and one wounded. It said one attacker was still battling security forces.
Taliban spokesman Qari Yousaf Ahmadi said the insurgents were still attacking Afghan forces and had killed many soldiers and destroyed vehicles and helicopters. The claim could not be verified, and the Taliban often exaggerate battlefield victories.
The Taliban have expanded their footprint across the country in recent months, and in September captured and held the northern city of Kunduz for three days. Afghan forces have struggled to roll back the insurgents since the U.S. and NATO formally concluded their combat mission at the end of last year.
---