TALLAHASSEE, Fla. (AP) — A billionaire who is backing former Florida Gov. Jeb Bush has launched a personal campaign against fellow billionaire Donald Trump, calling him an insecure, narcissistic bully who needs to be stopped.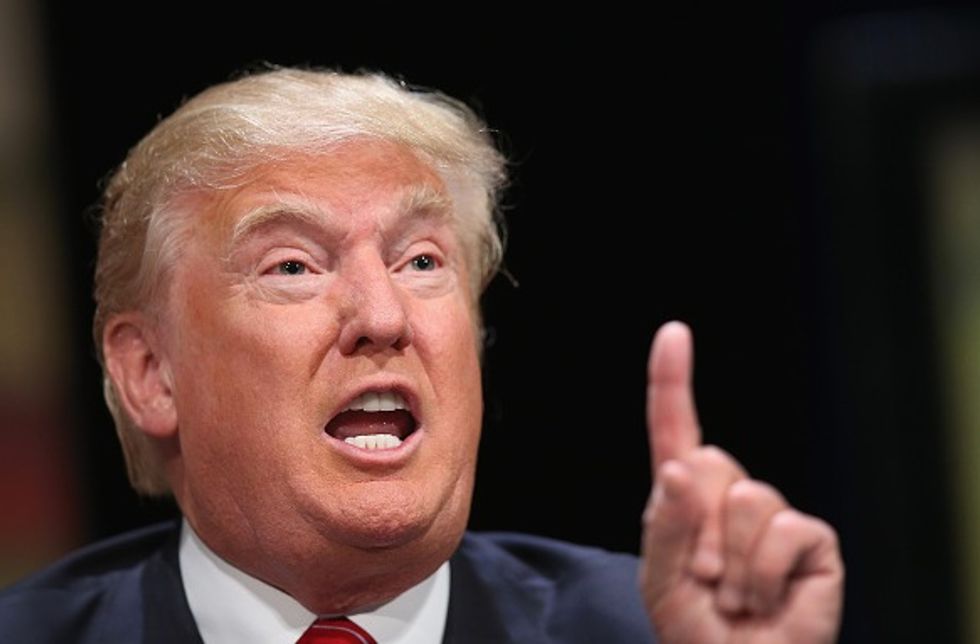 (Scott Olson/Getty Images)
Mike Fernandez, a Cuban-born major Republican donor from Miami who built his fortune in the health care industry, has bought full-page newspaper ads blasting Trump and planned to run a pro-Latino television ad during Wednesday's GOP debate coverage designed to counter Trump's anti-immigration message. He is also launching a website this week to be called "Stop The Bullyionaire."
"My issue with Trump in attacking the Latinos is that it's the Mexican-Americans today, is it the Puerto Ricans tomorrow, and is it the Venezuelans the day after that and then the Cubans are right behind it. He's a dangerous individual," said Fernandez, whose $3 million contribution to Bush's Right to Rise super PAC through the first six months of the year makes him the largest individual donor.
Fernandez joins others in targeting Trump. A super PAC backing Ohio Gov. John Kasich and the conservative group Club for Growth are producing anti-Trump videos and GOP strategist Liz Mair is raising money for an anti-Trump campaign. He criticized the Republican National Committee for not doing more to denounce Trump, even at the risk he'll run an independent campaign.
"I have said to them, 'The longer you drag this out, the more painful it's going to be,'" Fernandez said. "So go independent. Let him do it now. Minimize the damage and at least you know who you're dealing with versus waiting till the last minute and you have no chance to devise a strategy."
Fernandez began the campaign before Trump's statement this week that Muslims should be banned from entering the country, but he mentioned the remarks as another example of why he's hoping to knock Trump down as a front-runner for the GOP presidential nomination.
A Trump campaign spokeswoman didn't return a phone call or email seeking comment.
Fernandez likened the attraction to Trump to the rise of dictators like Cuba's Fidel Castro and Germany's Adolph Hitler in a nation where people are growing increasingly frustrated with government.
"It can happen here, too," Fernandez said. "I pray that that it's not the case. This is a very strong signal that we are on the edge and we need to bring it back."
Despite donating millions of dollars to Republican candidates and the Florida and national GOP, he said he would vote for Democrat Hillary Clinton over Trump.
"If my choice is between supporting somebody that lies and somebody who's insane, I'm going to vote for the liar," he said.
—
Follow Dave Urbanski (@DaveVUrbanski) on Twitter