HUGHES SPRINGS, Texas (TheBlaze/AP) - The police chief of a small East Texas town urges all citizens to arm themselves, saying the federal government lacks any effective plan for fighting terrorism.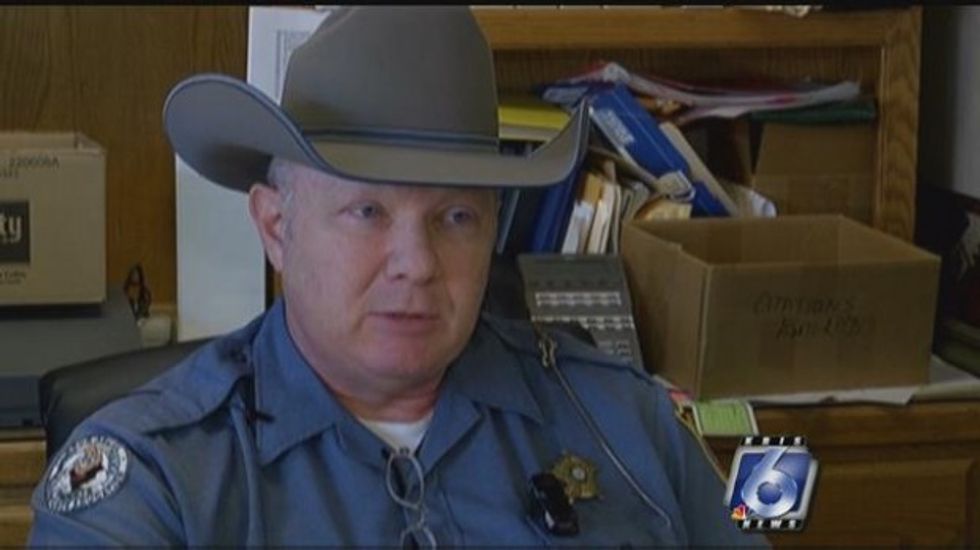 Image via KRIS-TV
In a video he posted Monday night to his personal Facebook page, Hughes Springs Police Chief Randy Kennedy said listening to President Barack Obama's Oval Office speech on terrorism left him in despair over the government's ability to fight domestic terrorism.
He urged all law-abiding citizens to apply for concealed handgun permits and stand ready to support any fight against terrorists that might overwhelm the four full-time officers and one part-timer in a town of about 1,800 residents in Cass County, home to about 30,000 residents.
Cass County Sheriff Larry Rowe told the Longview News-Journal that he endorses Kennedy's thoughts on an armed citizenry.
Kennedy has served as Hughes Springs police chief for 18 years.
His video has already amassed over 60,000 views and 3,500 shares as of Wednesday morning.
Posted by Randy Kennedy on Sunday, December 6, 2015
—
Follow the author of this story on Twitter and Facebook:
[facebook //www.facebook.com/plugins/like.php?href=