Two police officers have reportedly corroborated Republican presidential candidate Donald Trump's claim that London officers are frightened in heavily Muslim communities.
Trump has drawn ire for his many recent remarks regarding Muslims, including from the Scotland Yard when he said on MSNBC, "We have places in London and other places that are so radicalized that police are afraid of their own lives."
The Scotland Yard addressed that comment and slammed the real estate mogul as "he couldn't be more wrong."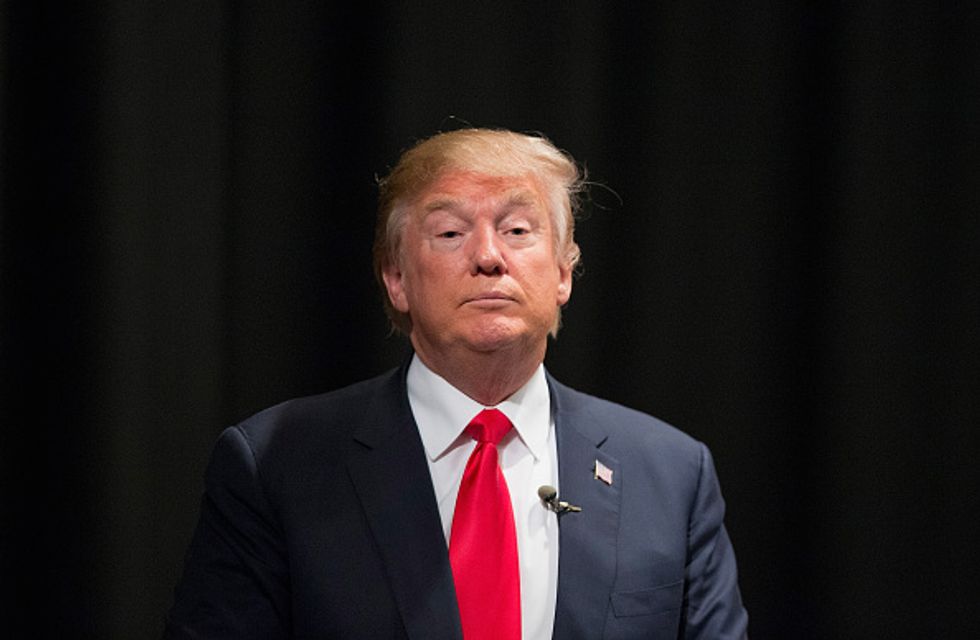 Republican presidential candidate Donald Trump.  (Photo by Scott Olson/Getty Images)
"Trump's not wrong," one serving officer reportedly told the Daily Mail. "He pointed out something that is plainly obvious, something which I think we aren't as a nation willing to own up to."
Another police officer supposedly told the Daily Mail that he as well as other law enforcement officials are afraid that they could become targets of terrorism especially as they have received a "dire warning" from their superiors of wearing a uniform "even in my own car."
The claims by the officers come as nearly 200,000 people have signed onto a petition that calls for the barring of Trump from Britain. As the petition states, Parliament is to consider petitions that garner more than 100,000 signatures.
"The UK has banned entry to many individuals for hate speech. The same principles should apply to everyone who wishes to enter the UK," the petition says. "If the United Kingdom is to continue applying the 'unacceptable behaviour' criteria to those who wish to enter its borders, it must be fairly applied to the rich as well as poor, and the weak as well as powerful." 
After Trump made the comments regarding officers and muslim communities, Britain Prime Minister David Cameron said Trump is "divisive, unhelpful and quite simply wrong."
According to Real Clear Politics' aggregated polling data, Trump is leading the GOP candidates 29.3 percent with a 13.8 point lead over the next candidate, Texas Sen. Ted Cruz.