While trying to break up a cafeteria fight last week, a Minnesota high school science teacher was picked up by a 16-year-old student who "forcefully slammed" the teacher into a chair and table and then choked him on the ground until he lost consciousness, a juvenile petition stated.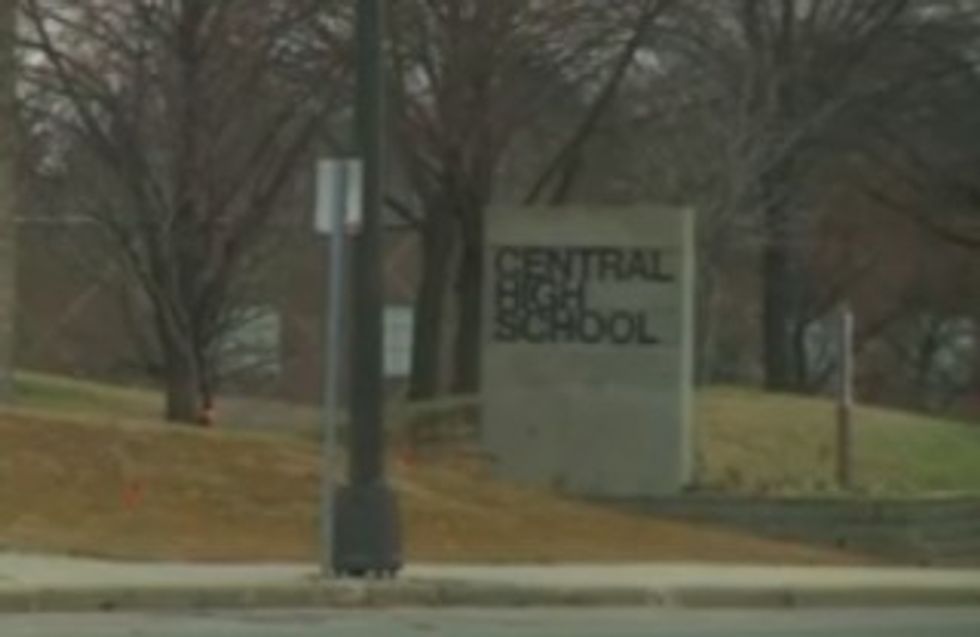 Image source: WCCO-TV
As a result, John Ekblad of Central High School in St. Paul was hospitalized and diagnosed with a concussion and traumatic brain injury, the Pioneer Press reported.
Prosecutors added that an assistant principal who attempted to help Ekblad was punched several times in the chest by the student's 15-year-old brother and ended up with a grapefruit-size bruise on his neck after Friday's brawl.
The incident was the 27th time this year that students have assaulted St. Paul school officials — about double the number from last year, WCCO-TV reported — and now St. Paul teachers have had enough and filed a request for mediation, the first step toward a strike, KMSP-TV said.
Meanwhile, the mother of the student accused of body-slamming the teacher said Ekblad came at her son from behind, so he thought he was defending himself against a student.
"He did touch him, but it wasn't maliciously; it wasn't something that he was trying to attack this teacher," Venus Hall told the Pioneer Press. "That's not what happened. My son is 16 and has never got in a fight before."
But prosecutors said Fon'Tae O'Bannon — who pleaded not guilty to charges of felony assault, gross misdemeanor assault and obstructing the legal process — continued to assault Ekblad and even charged at and struggled with a police officer, the Pioneer press reported. He was being held in the Ramsey County Juvenile Detention Center.
His 15-year-old brother was charged with fourth-degree assault and obstructing the legal process, the paper said.
Students on Wednesday offered mixed reactions over the incident.
"Mr. Ekblad has brain damage, so people should be talking about this," sophomore Pierce Bowar told the Pioneer Press, adding that Ekblad is known as an authority figure who breaks up fights but is also well liked.
But another student who said she saw the teacher lunge at the student from behind added that it's common for her peers to "end up on the ground" when Ekblad breaks up a fight.
"[Mr. Ekblad] shouldn't have grabbed him like that; any student would have reacted the same way," sophomore Arlandus Montgomery told the Pioneer Press.
—
Follow Dave Urbanski (@DaveVUrbanski) on Twitter