The Senate Judiciary committee passed a resolution Thursday pushing back on Donald Trump's proposed temporary ban on Muslims entering the United States.
"It is the sense of the Senate that the United States must not bar individuals from entering into the United States based on their religion, as such action would be contrary to the fundamental principles on which this Nation was founded," the amendment reads.
The amendment, which was added by the committee to a maritime security bill and passed by a 16-4 vote, was opposed by four Republican senators — Ted Cruz (Texas), Jeff Sessions (Ala.), David Vitter (La.) and Thom Tillis (N.C.).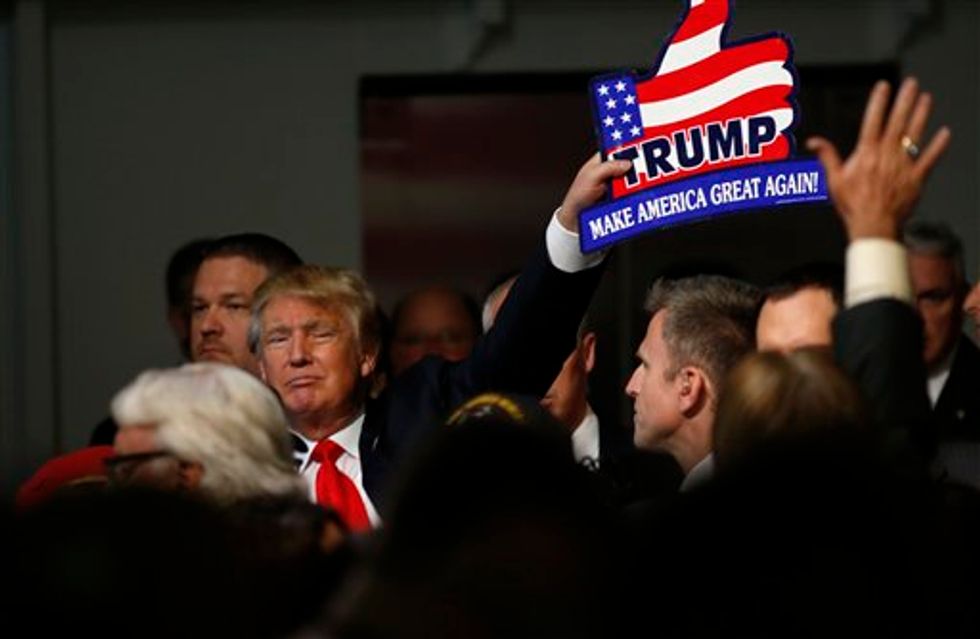 Republican presidential candidate Donald Trump holds one of his signs after a rally aboard the aircraft carrier USS Yorktown in Mt. Pleasant, S.C., Dec. 7. (AP/Mic Smith)
Sessions, who cast Cruz's vote on the 2016 candidate's behalf, said during the debate over the resolution:
We cannot labor under the illusion that these are simple binary decisions, it's not as though every applicant is either clearly tied to terrorists on one hand or absolutely safe on the other. Many people are radicalized after they enter. How do we screen for that possibility if we cannot even ask on a person's views on religion and what it means for them as they carry out that religious view in the years to come?
—
Follow the author of this story on Twitter and Facebook:
[facebook //www.facebook.com/plugins/like.php?href=