After students were evacuated, a bomb squad detonated an explosive device found by a police dog in a Mississippi school library Wednesday.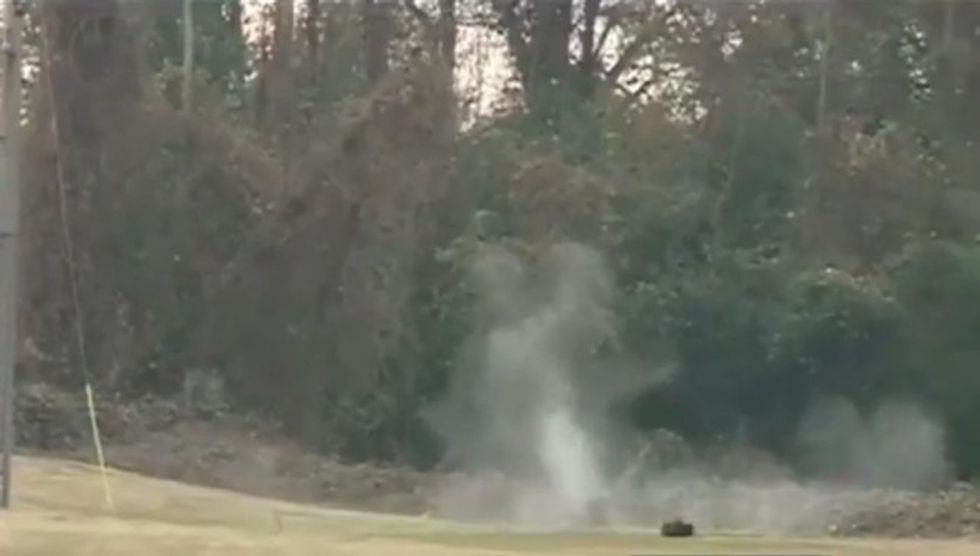 Image source: WAPT-TV
Police were called to Warren Central Junior High School in Vicksburg after a student told school officials a classmate showed him the device inside a backpack, WAPT-TV reported.
Police Chief Walter Armstrong called the student "courageous" for reporting to school officials what "was believed to be a homemade IED," the Clarion Ledger reported. "We are very grateful that the child came forward with information and prevented a serious incident that possibly could have taken place at school," Armstrong told WAPT.
WAPT video captured the moment the explosive device was detonated in a nearby field. A robot took the device outside after a bomb-sniffing dog found it, the Ledger reported. Police said it would have caused little to no damage, the station added.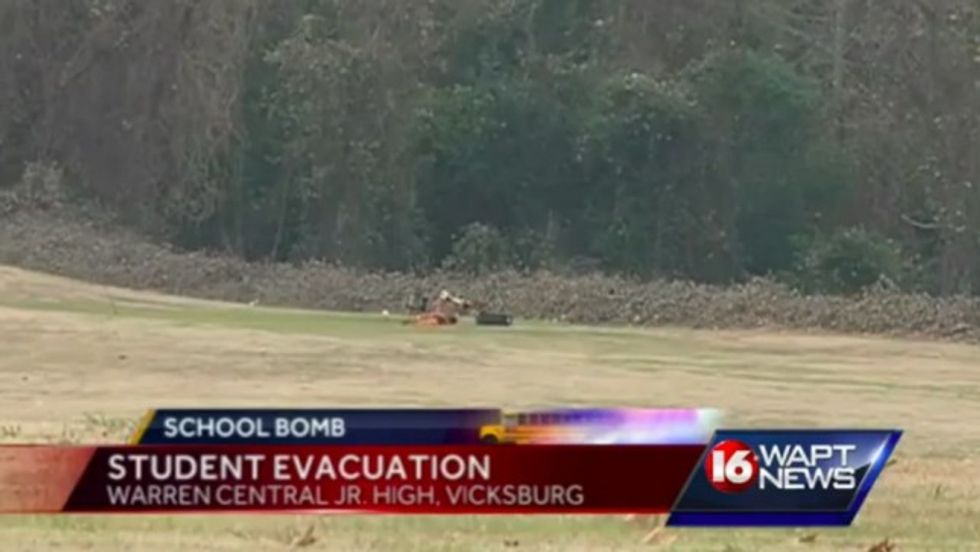 A police robot is seen near the explosive device. (Image source: WAPT-TV)
Two students were detained, including a 13-year-old, and one of them was charged with possession of an explosive device and a weapon on school property. Officials said that student had more than one knife, WAPT reported.
A search of one student's home uncovered materials police said they believe were used in making the explosive device.
The second student also was charged with having a knife on school property but wasn't linked to the explosive device, WAPT reported.
Both students were being held at the Warren County Detention Center and will have a hearing in youth court, the station added.
—
Follow Dave Urbanski (@DaveVUrbanski) on Twitter