Republican presidential candidate Ben Carson ripped into the Republican National Committee Friday, threatening to leave the party after a report surfaced Thursday detailing a meeting party leaders had earlier in the week to discuss a possible brokered convention.
"If the leaders of the Republican Party want to destroy the party, they should continue to hold meetings like the one described in the Washington Post this morning," the retired neurosurgeon said.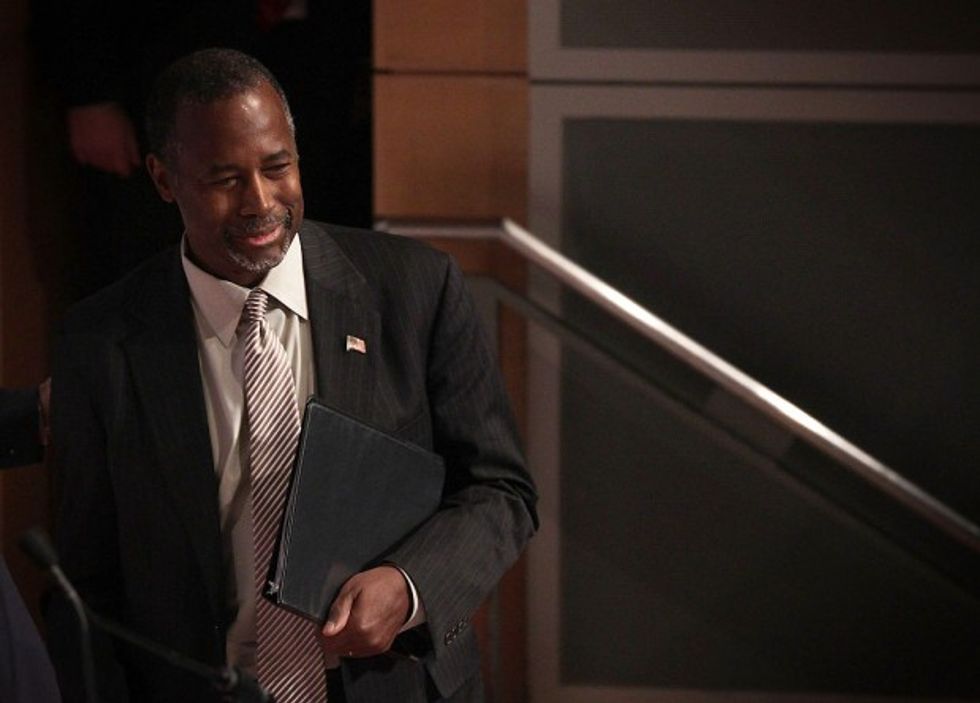 Ben Carson is introduced at the Republican Jewish Coalition, Dec. 3. (Getty Images/Alex Wong)
"If this was the beginning of a plan to subvert the will of the voters and replace it with the will of the political elite," he added. "I assure you Donald Trump will not be the only one leaving the party."
Carson went on to say that if the report is correct, then voters must know that they are being "betrayed."
"I pray that the report in the Post this morning was incorrect," Carson said. "If it is correct, every voter who is standing for change must know they are being betrayed. I won't stand for it."
"If the powerful try to manipulate it, the Republican National Convention in Cleveland next summer may be the last convention," he remarked. "I am prepared to lose fair and square, as I am sure is Donald. But I will not sit by and watch a theft."
—
Follow the author of this story on Twitter and Facebook:
[facebook //www.facebook.com/plugins/like.php?href=