A giant piece of metal slid off a truck, bounced off a freeway and impaled a moving BMW right through its windshield — miraculously missing the driver.
As seen in a photo from the San Jose Fire Department, a giant piece of metal crashed straight through a BMW's windshield. That piece of metal, according to KTVU-TV, was a piece of a ramp on a vehicle in front of the BMW traveling on Interstate 280 that became dislodged.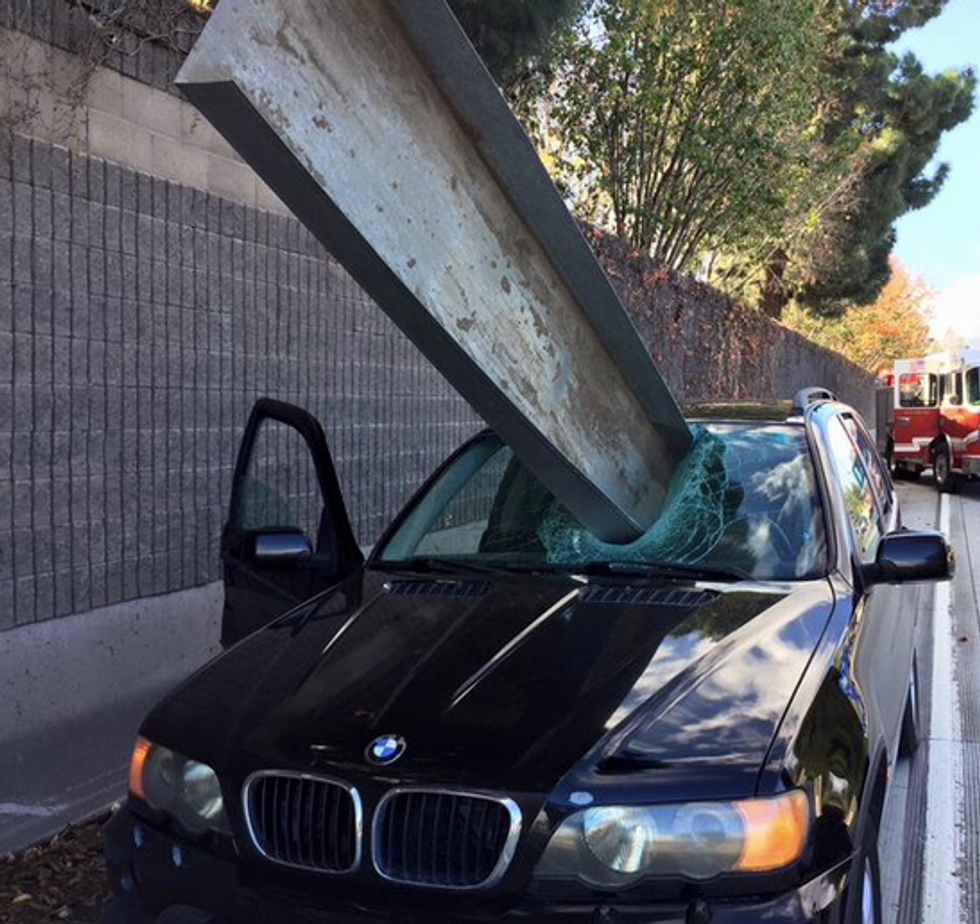 Image via Twitter @SJFirefighters
The driver of the vehicle pulled over his car and walked away with only a scratch, according to KTVU.
KPIX-TV reported that the metal beam pierced the car right between the two front seats in the accident that occurred shortly after noon on Friday.
In a tweet, the SJFD warned drivers to "always be alert" to surroundings.
Reminder Always be alert to your surroundings. Solo driver SB280 escaped with only a scratch #sjfd #sanjose #bmw pic.twitter.com/q4wyygWkcf

— SanJose Firefighters (@SJFirefighters) December 11, 2015
"We all pretty much agreed this guy needs to go out and get a lottery ticket today," SJFD Capt. Patrick Jones told ABC News.