WASHINGTON (AP) — The White House is praising what it calls "the most ambitious climate change agreement in history" after the United States and nearly 200 other countries backed the deal in Paris.
President Barack Obama plans to speak about the agreement at 5:30 p.m. Eastern from the White House Cabinet Room.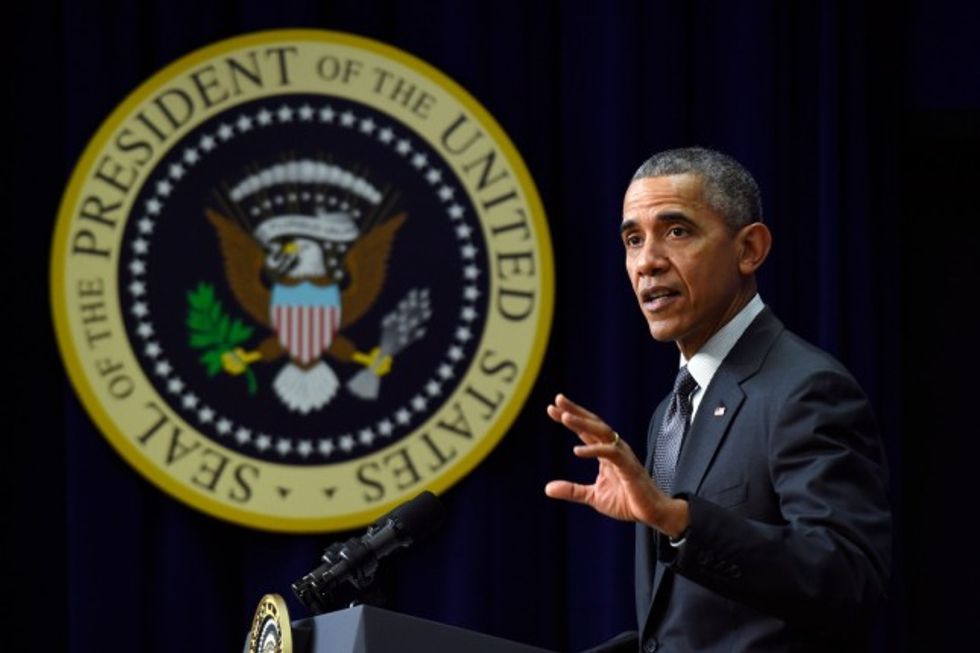 President Barack Obama (AP Photo/Susan Walsh)
The White House says the accord establishes "a long-term, durable global framework" to cut greenhouse gas emissions.
The U.S. is the world's second largest climate polluter, and Obama has pledged that the U.S. will cut its overall emissions by 26 percent to 28 percent by 2030.
This is huge: Almost every country in the world just signed on to the #ParisAgreement on climate change—thanks to American leadership.

— Barack Obama (@BarackObama) December 12, 2015
The climate talks already had run into opposition from Republicans who control Congress. They say Obama's commitment to reduce emissions from U.S. power plants would cost thousands of American jobs and raise electricity costs.
"We can expect the administration to cite this 'agreement' as their excuse for establishing emission targets for every sector of the U.S. economy not only including utilities, but petroleum refining, all manufacturing, agriculture and others," said Sen. James Inhofe, R-Okla., chairman of the Senate Environment and Public Works Committee.
Sen. Harry Reid, the Democratic minority leader, said climate change poses one of the the greatest threats the world has ever known, and that no country acting alone can stem the tide.
"The time to act is now," Nevada's Reid said.
—
Follow Dave Urbanski (@DaveVUrbanski) on Twitter