A House Republican is calling for a federal investigation into the FBI's possible involvement into a botched ransom for Bowe Bergdahl's release from the Taliban after nearly five years of captivity.
Rep. Duncan Hunter (R-Calif.), in a letter to the Justice Department, implored the agency's inspector general to investigate just how involved the FBI was in the failed rescue attempt of Bergdahl in 2014. According to the letter, provided to TheBlaze, "a non-[Department of Defense] agency planned an operation" to secure Bergdahl's release.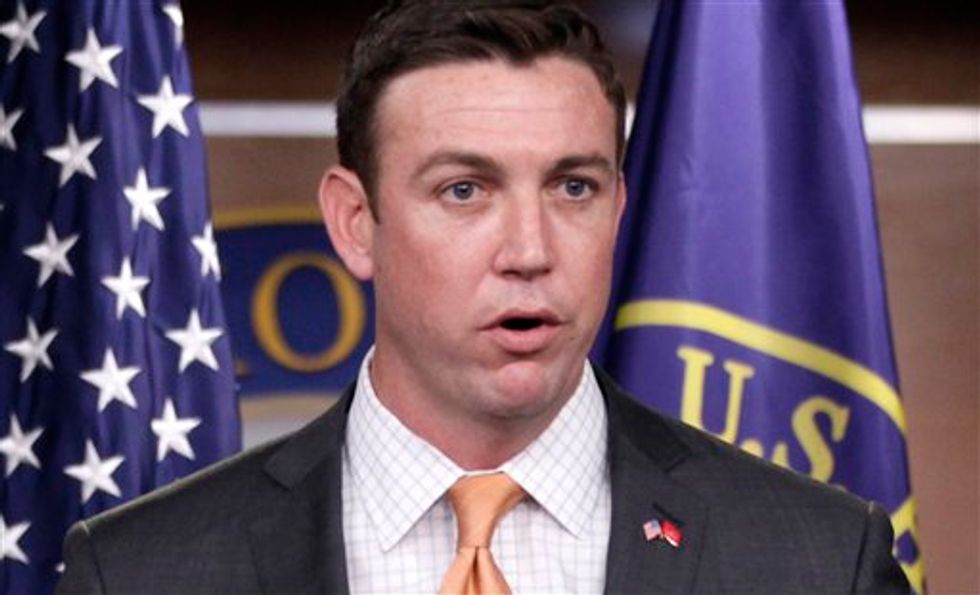 Rep. Duncan Hunter (R-Calif.) speaks during a news conference on Capitol Hill in Washington. (AP Photo/Carolyn Kaster, File)
In the letter to DOJ Inspector General Michael Horowitz, Hunter wrote:
At one point in early 2014, this agency erroneously suggested that Bergdahl's release was imminent. DOD was aware of this operation and maintained situational awareness of it, but did not directly participate in it. Reportedly, this occurred following a botched ransom attempt in which an intermediary ran off  with the money that was intended to secure Bergdahl's release.

 
Hunter said the non-DOD mission was led by the FBI.
"In fact, in February 2014, it was the FBI that disclosed to military officials that Bergdahl's release was imminent; however, after several days, nothing happened," Hunter wrote. "One senior official disclosed that the U.S. government 'paid the Haqqani Network for Bergdahl's release and received nothing in return.' Further, my understanding, based on information presented to me, is that it was the FBI on the Afghanistan-Pakistan border that awaited Bergdahl's arrival following some form of discussion about facilitating a payment."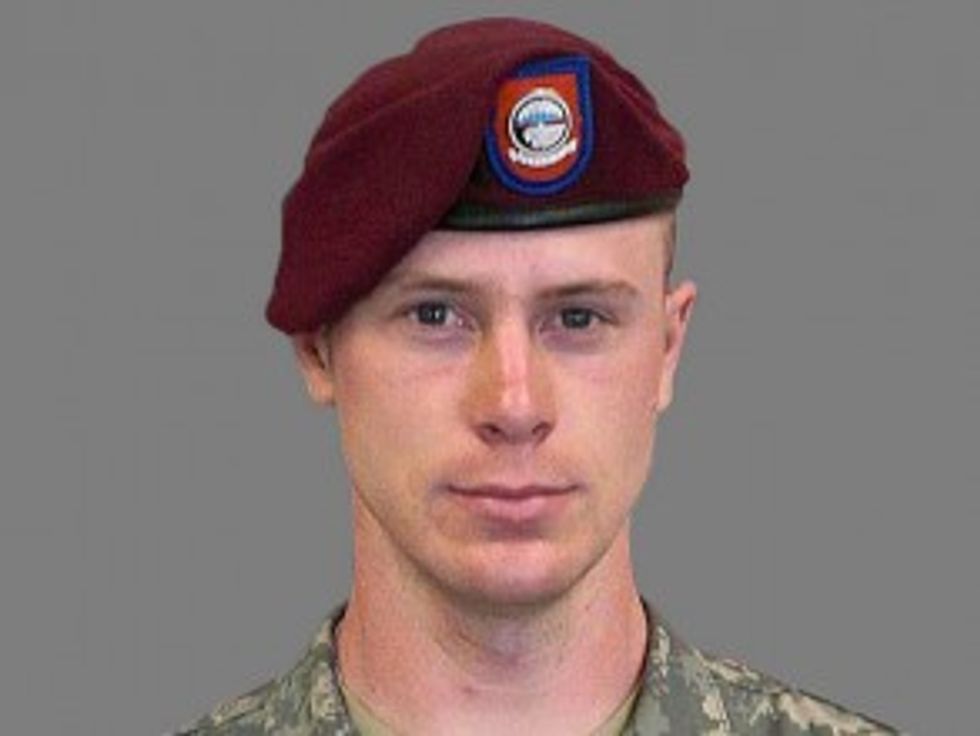 Bowe BergImage source: Department of Defense
Bergdahl was not released until May 2014 upon the trade of five Taliban leaders from Guantanamo Bay — a highly criticized move by President Barack Obama.
A Congressional report released earlier this month echoed the findings of a previous report from the nonpartisan Government Accountability Office, which said that the White House violated the law in the prison swap for Bergdahl. The report also contends that the Obama administration should have notified Congress in a more timely manner.
According to the Daily Beast, this is not the first time Hunter has alleged that the U.S. government paid a ransom for Bergdahl and that an another group pocketed the money. But now his accusations are being followed with a demand for an investigation.
On Monday, a top Army commander ordered Bergdahl to face a court-martial on charges of endangering troops and desertion when he left his outpost in 2009.
Bergdahl's fellow soldiers have contended that he endangered their lives when they embarked on a manhunt for their fellow soldier when he left.
Hunter was not available for an interview Tuesday.
Read Hunter's letter to Horowitz below.