A man was parking his vehicle in a Wendy's parking lot in Pasco, Washington, when he got an Amber Alert to his cellphone saying that police were looking for a stolen 2002 Honda Civic with two small children in it.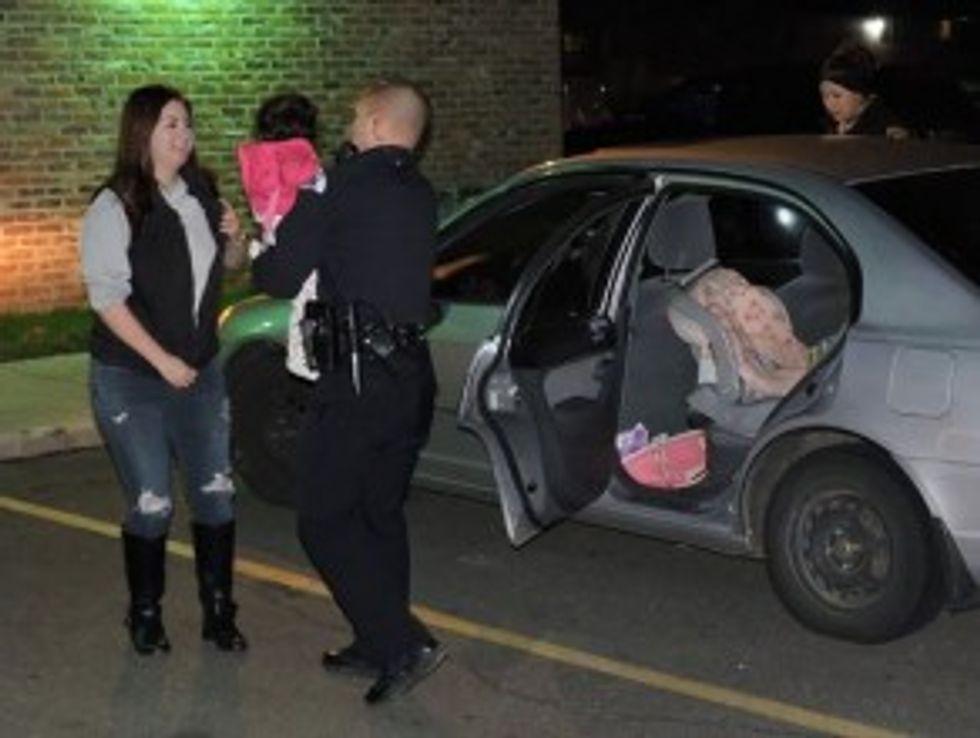 Image source: Pasco Police Department via KING-TV
At about the same moment, the man turned and looked at the car he had just parked next to — and it was the same make and model as the one police were actively searching for, KING-TV reported.
Two girls, ages 1 and 3, who had been missing for about an hour and a half were still inside the vehicle, unharmed, but the suspect was gone. The car was found, still running, about 10 blocks away from where it was stolen.
The suspect's identity was not immediately clear.
(H/T: KQRE-TV)
–
Follow Jon Street (@JonStreet) on Twitter