According to a new poll commissioned by the Center for Medical Progress and conducted by the Polling Company, after Americans learned "basic truths" about Planned Parenthood, 54 percent said that they had a "mostly negative" view of the organization.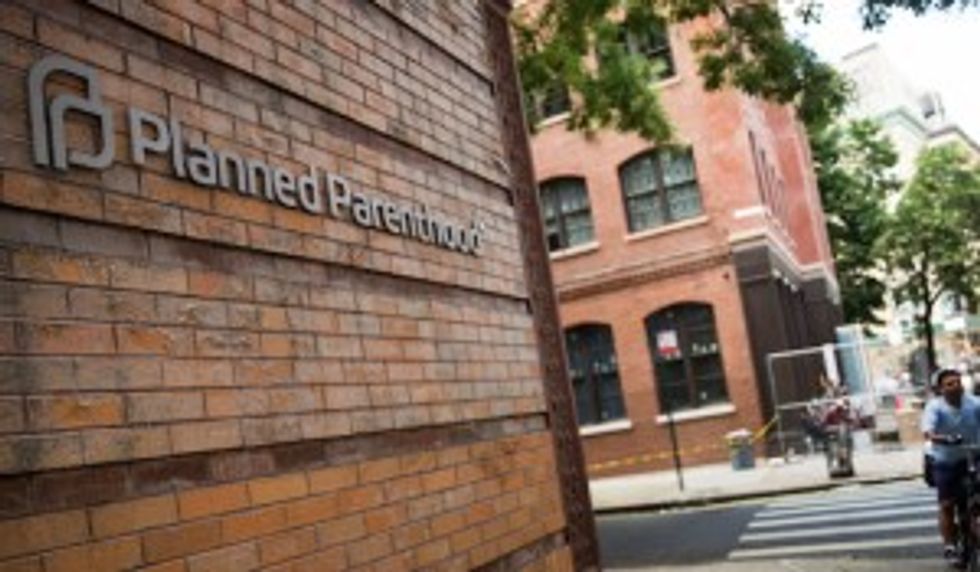 Andrew Burton/Getty Images
In a statement to TheBlaze, David Daleiden, the founder of the Center for Medical Progress, said:
The public mandate is clear for Planned Parenthood to be investigated and held accountable under the law for their illicit abortion and baby parts business, and for taxpayer funding to be reassigned to real healthcare providers instead of Planned Parenthood's scandal-plagued abortion boutiques. The memo and new data released today confirm what previous polling has shown — when Americans see the evidence for themselves about Planned Parenthood's fetal organ trafficking, they reject Planned Parenthood's false and fraudulent advertising as a mainstream healthcare provider.
The Polling Company informed participants that Planned Parenthood is the nation's largest abortion provider, that the organization receives more than half a billion dollars annually from taxpayers, and that the organization is facing serious accusations that they are trafficking in body parts of aborted fetuses.
The Center for Medical Progress has released a series of undercover videos depicting senior Planned Parenthood executives appearing to negotiate the sale of aborted fetal body parts. Spokesmen for Planned Parenthood have denied illegal conduct, and the organization recently announced it will no longer accept "reimbursement" for "reasonable expenses related to tissue donation."
The poll also found that 68 percent of respondents — including 76 percent of Republicans, 72 percent of independents and 64 percent of Democrats — support "continued investigations" into the allegations raised by the videos.
A majority of respondents support making an "adjustment" to Planned Parenthood's taxpayer funding pending the results of a congressional investigation.
During a recent interview on TheBlaze Radio's The Church Boys podcast, Daleiden said that the Center for Medical Progress will "definitely" release more videos.