Ethan Couch, the "affluenza" teen who received only a 10-year probation for killing four people after driving drunk, has reportedly disappeared, prompting authorities to issue an arrest warrant.
As per the terms of his probation, Couch may not lose contact with his probation officer. But Couch's lawyers say that authorities have been unable to contact Couch or his mother, Tonya Couch.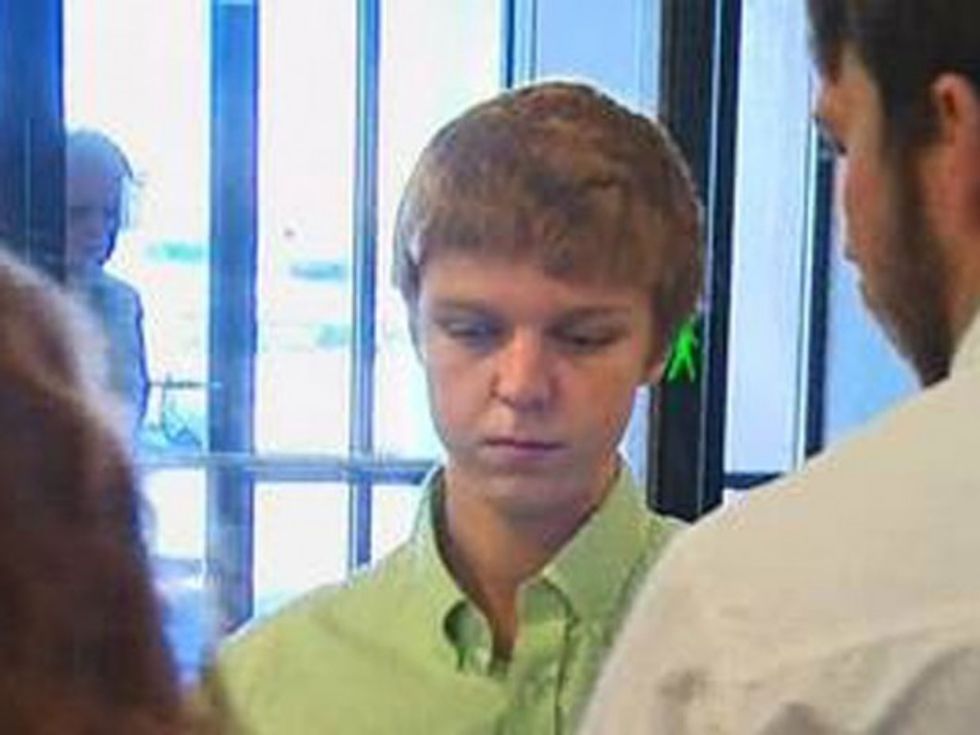 Image via ABC/CNN
"We have recently learned that, for the last several days, the juvenile probation officer has been unable to make contact with Ethan or his mother with whom he has been residing," Couch's lawyers, Scott Brown and Reagan Wynn told ABC News. "It is our understanding that the court has issued a directive to apprehend, to have Ethan detained because he is out of contact with his probation officer."
Couch's probation officer attempted to make contact with him after a video surfaced on Twitter two weeks ago allegedly showing Couch participating in a game of beer pong, which would also violate his probation terms.
If found guilty of violating his probation, Couch could face up to 10 years in prison.
In 2013, the then 16-year-old drove with a blood alcohol level three times the legal limit. He struck multiple vehicles, killing four, and severely injuring two of his passengers. To avoid jail time, Couch's defense lawyers argued that he couldn't be held completely responsible for his actions given the lavish lifestyle afforded by his parents — they said he suffered from "affluenza."
—
Follow the author of this story on Twitter and Facebook:
[facebook //www.facebook.com/plugins/like.php?href=